Have you ever looked in the mirror and realized that those pearly-whites aren't as sparkly as you would like them to be? If so, you're not alone. The American Academy of Cosmetic Dentistry recently polled people about what they most wanted to improve about their smile, and the overwhelming response was whiter teeth.
What causes staining?
There are several causes of tooth discoloration. Some are preventable, and some are not. Certain foods and drinks, tobacco use, aging, poor dental hygiene, diseases, medications, dental materials, and genetics can all play a role.
Can staining be prevented?
Some causes of tooth discoloration are out of our control, such as disease or genetics. However, easy lifestyle and diet modifications can limit the chances of teeth staining.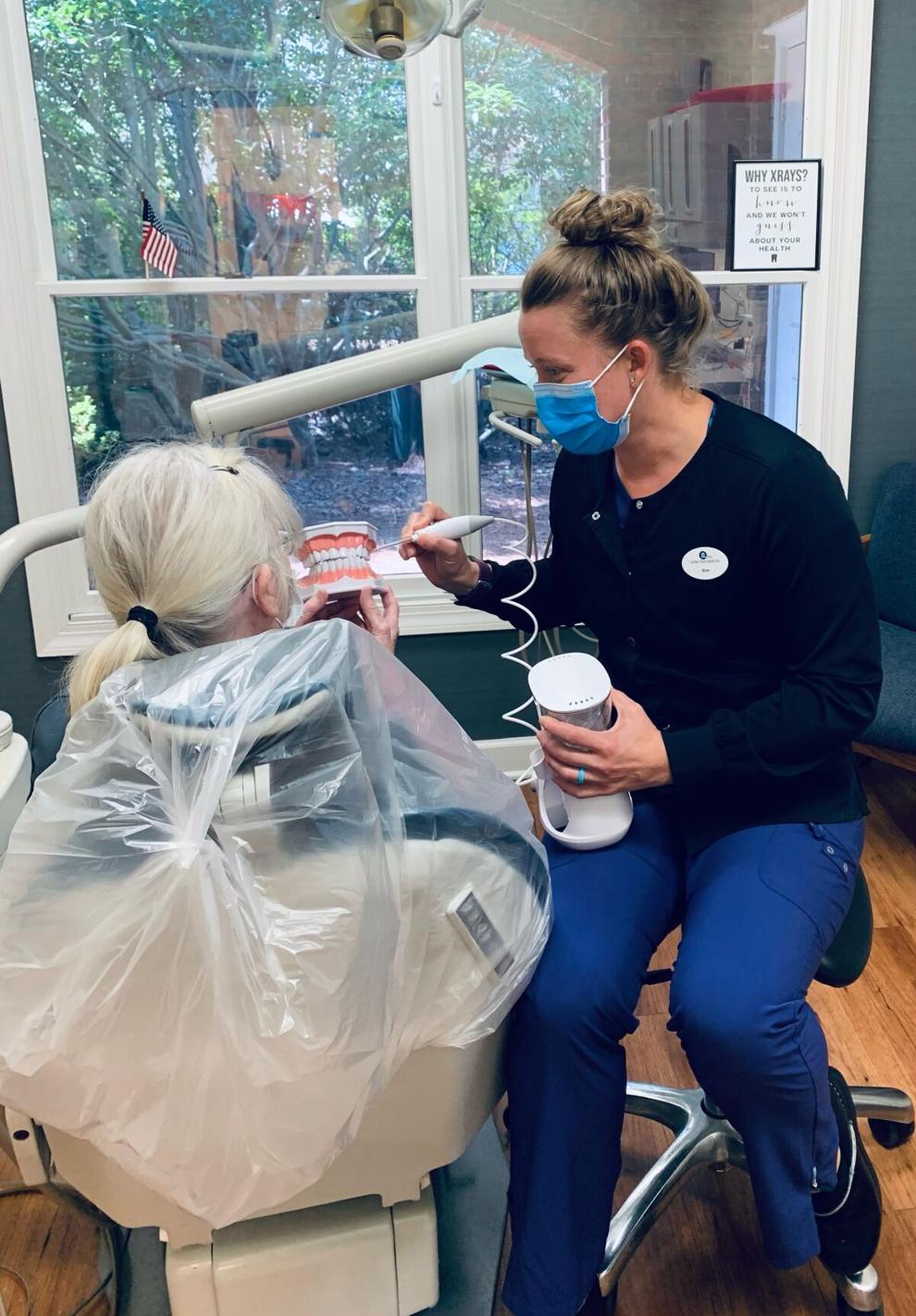 — Practice good oral health: Brushing your teeth twice a day and flossing at least once a day can help prevent discoloration, but brushing too hard can remove enamel and actually make teeth appear more yellow. Water flossers, such as Waterpiks, are another great tool for keeping your teeth and gums healthy. Visit your dentist for regular checkups and for professional teeth cleanings.
— Avoid tobacco products.
— Limit the stain makers: Coffee, tea, soda, red wine, grape and cranberry juices, and tomato sauce can all lead to staining. If what you're eating or drinking can leave a mark on your hands or clothes, it can probably stain your teeth. When you do partake, try to brush and floss soon after — and if that's not possible, drink water and swish it around your mouth to help remove some of the particles that can cause stain. Drinking through a straw can also help keep stains from the front surfaces of teeth.
What are my options if my teeth are already discolored?
There are professional teeth whitening systems available through a dentist, and over the counter options.
— Over the Counter Options: Over the counter options include toothpastes that claim to whiten teeth and bleaching products such as whitening strips. The effectiveness of these products can be unpredictable. If you do decide to try an over-the-counter product, always check for the ADA Seal of Acceptance which lets you know the product is safe and won't damage your teeth.
— Professional Options: Professional dentist office whitening systems are the most effective, longest lasting, and safest options. Teeth whitening is very safe when done correctly. You can try an in-office bleaching system, in which you have one or more whitening sessions lasting 30-60 minutes at your dentist office. Or, your dentist can make custom fitted trays and dispense whitening gel to use at home. This is much stronger than OTC versions.
The in-office treatment will get teeth whiter more quickly but be a little more expensive, while the take home trays are also very effective and are less expensive. At-home systems may take more time to work, but you have the convenience of doing them at home.
There are many other factors to consider besides cost or effectiveness. For instance, only natural tooth structure can be whitened. Fillings and crowns cannot be whitened. You and your dentist can discuss the number and location of any restorations you have.
The type of discoloration plays a role in bleaching outcomes as well. Teeth that are yellow generally whiten well, whereas teeth that are gray tend to be more difficult to whiten. You would also want to address any problems such as cavities or gum disease before starting a bleaching treatment.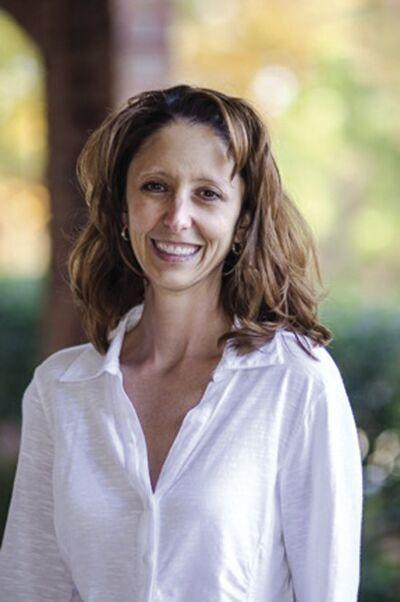 Having stained and discolored teeth is fixable and preventable. If you are not happy with the color of your teeth, you have options. Visit your dentist, and if you don't have a dentist, find one — many dentists in our area can help get you on the path to whiter, brighter teeth.
Laura Wellener, DDS, located in Pinehurst, has been practicing dentistry for 23 years. She regularly attends post-graduate continuing education courses every year, and is a member of the American Dental Association, the North Carolina Dental Society, and the Sandhills Dental Study Club.
Dr. Wellener recently welcomed to her office Dr. Ray Chavis, who had been practicing in Laurinburg for more than 30 years.
For information, visit Wellenerdental.com or call 910-295-1010. Dr. Wellener and her staff would be happy to answer any questions or address concerns you may have.