It's a "winner mentality" that senior Kate Casey said the Pinecrest girls soccer team carried late during the N.C. High School Athletic Association 4A East regional final at home Tuesday that led to a miraculous finish.
Shutout against Hoggard for the first 69 minutes of the contest, goals came in a hurry over the next five minutes of game time for the Patriots in a 4-3 win over Hoggard to advance to the second straight state title match.
"A lot of times this season we talked about if we do get down, because we haven't been down before, that we would still have to have that winner mentality," the senior defender said. "We had to keep our cool. We knew we had to score and keep our high intensity and everything."
Pinecrest takes on Myers Park at Jamieson Stadium at Grimsley High School in Greensboro Friday at 7 p.m.
With the right mentality, all it took was one break for Pinecrest (18-0) to build momentum. That came when junior Keaton Clark controlled a ball batted off a Hoggard defender in the box and took a shot from the right side that gave the Patriots life, and gave a spark to the crowd as the Hoggard lead was cut to 3-2.
"I think we realized that we were out here and wanted it more on our field and no one steps on it," Clark said. "We were the better team here so we had to show them. The chemistry we have on the field is unbelievable.
"That was just the confidence boost that we needed."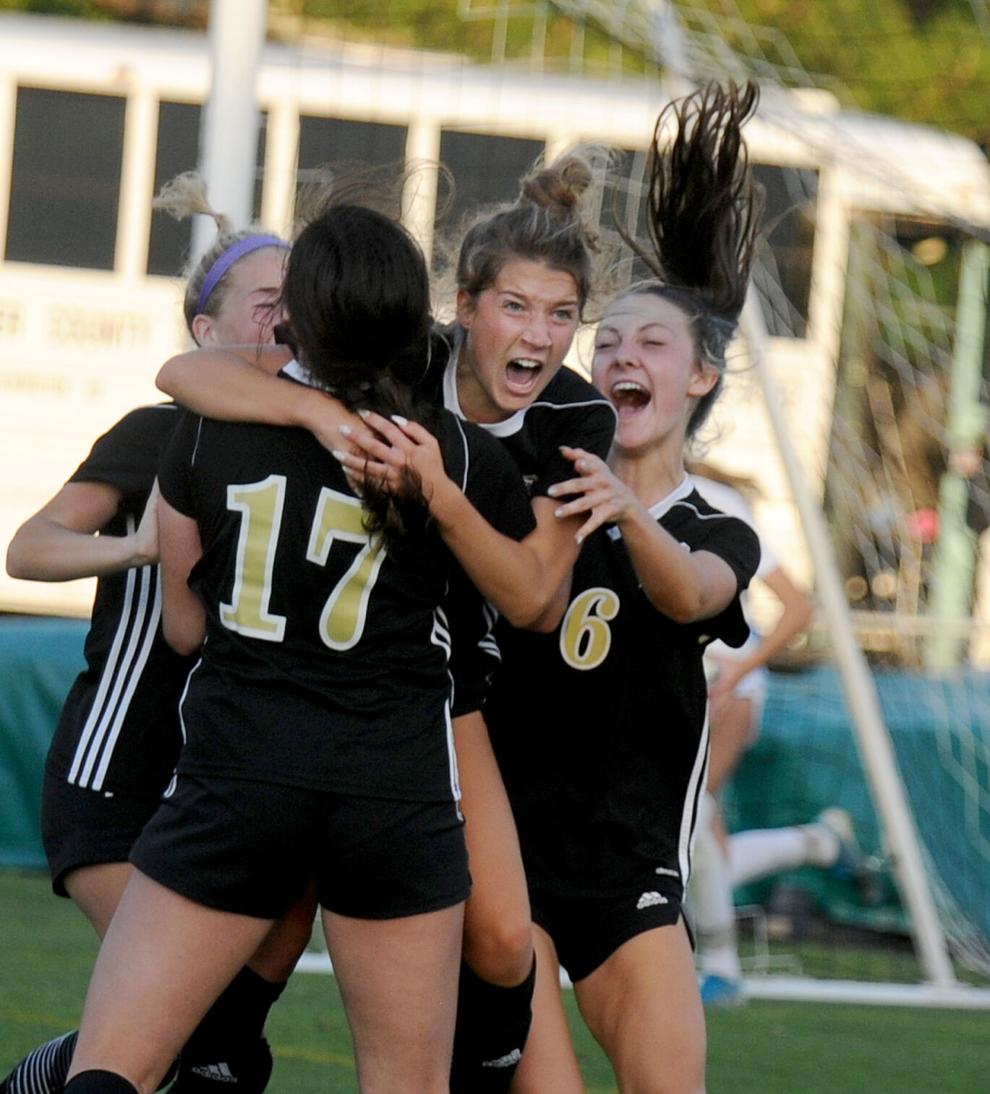 A minute later, Savannah Dunahay took a pass from senior Lauren Landry near the same spot as Clark's goal, and knotted the score with a little more than 10 minutes left.
Pinecrest took its first lead of the game when Blair Rice chased down a long pass into Pinecrest's attacking third of the field, and beat a defender and the goalkeeper for a score in the 71st minute.
"When you're down to a team like that, it's so deflating and you can feel the energy sucked out of people," Pinecrest coach Corey Rice said. "For these girls to be able to rally and believe in themselves. It was like their dreams had gone off a cliff. They clawed back and fought until the very end. It's so special. One of the most exciting, special games I've ever been a part of." Hoggard (15-2-1) did not go down without a fight as Summer Beesley responded with a game-tying goal in the 73rd minute. Despite that, Pinecrest kept attacking, and a shot put on goal by Morgan McGuirt went off a Hoggard defender attempting to clear the shot and into the goal for the game-winner.
The first 69 minutes of the contest looked like the match was Hoggard's to lose. Freshman Ella Johnson had scored two goals, one coming late in the first half and the second eight minutes into the second half.
A defensive switch by Corey Rice to put Casey on Johnson limited the Vikings offense after that, while the Patriots' offense looked to figure out the right combination to score.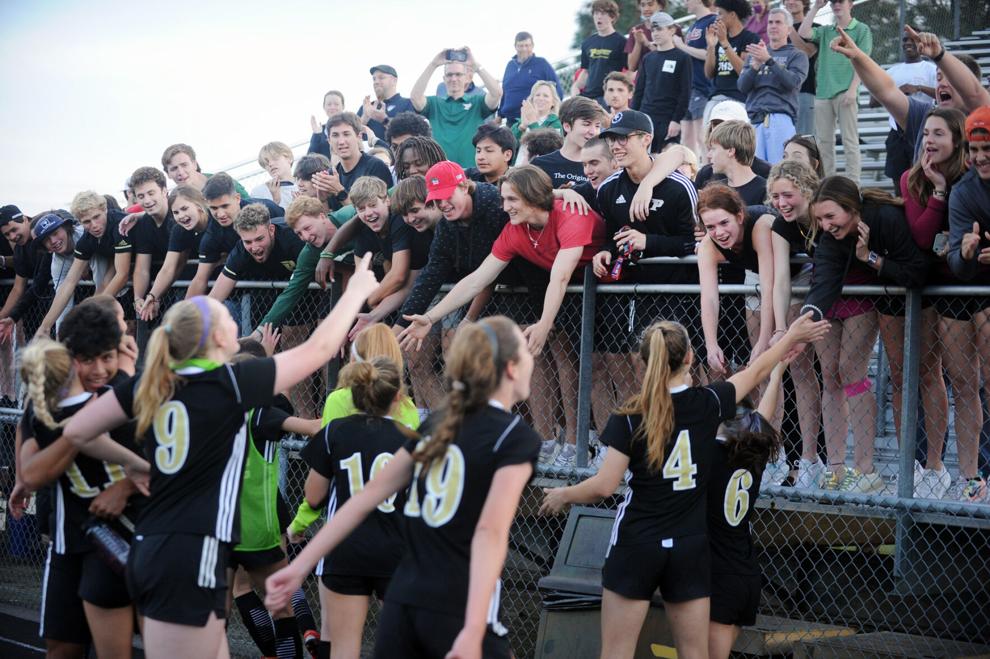 "I knew she had a lot of speed and one of the U.S. picks or something. I was like, 'crap. This girl's good,'" Casey said. "She was a really good player and we did a great job at adjusting. I think I did a good job shutting her down."
After suffering heartbreak at the 2019 state championship game, losing in penalty kicks, the Patriots have fought to get their chance at redemption.
"I'm still a little hurt about it and it's still a touchy subject when people bring up that game," Casey said. "I think a lot of girls want to go back out there and win it back."
"We're not going back again. We are going to win it," Rice said.