The adjusted sports schedule for high schools sports from the N.C. High School Athletic Association brought changes across the board, and unlike any other year, volleyball will be the only spectator sport to start the year.
Having to compete with football and boys soccer under regular circumstances, local volleyball teams will open their 14-match seasons on Nov. 16 before closing the season in January, while having an overlap with basketball for the final week of the season.
North Moore volleyball coach Crystal Leenheer sees the reduced schedule as a way to help the team develop in the midst of the season.
"Obviously we are not going to play that many games, but I think us having a schedule and seeing that we are going to be able to play — we are ready for it," she said. "With it not being as many games, we have time to catch up with practices that we missed from August."
North Moore finished the 2019 season with a 6-16 record that included four wins in conference play.
The county's other two volleyball teams are coming off strong campaigns in 2019. Both Pinecrest and Union Pines won their conference's respective regular season and conference tournaments. Pinecrest went three rounds deep in the state playoffs after receiving a first-round bye, while Union Pines was bounced in the first round.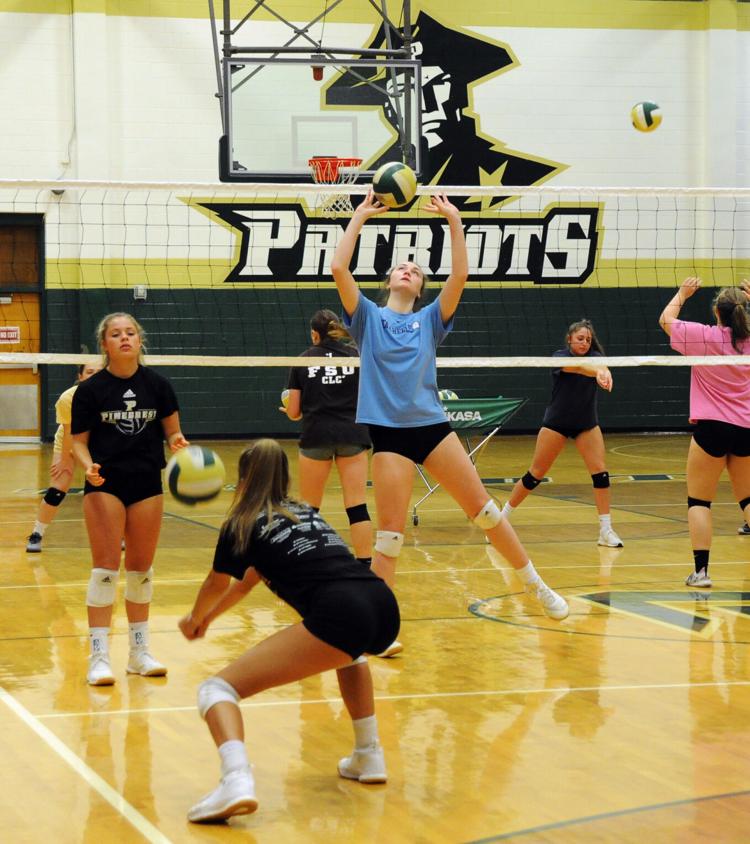 The changes due to the coronavirus pandemic has limited workout time for the Patriots, who would typically have a consistent workout schedule from April until the start of the preseason in August.
The new schedule and consequent changes means the Sandhills Athletic Conference will have two teams make the state playoffs after the end of a busy regular season with 14 matches in seven weeks. Coach Scott Shepherd is confident in what his team could bring on the court this season.
"I have no doubt this team can bring it for one of those two positions," Shepherd said. "Without a question."
Returning this year for Pinecrest are six players that were all-conference a year ago.
En route to sweeping the Tri-County Conference titles, Union Pines didn't lose to a conference foe last season.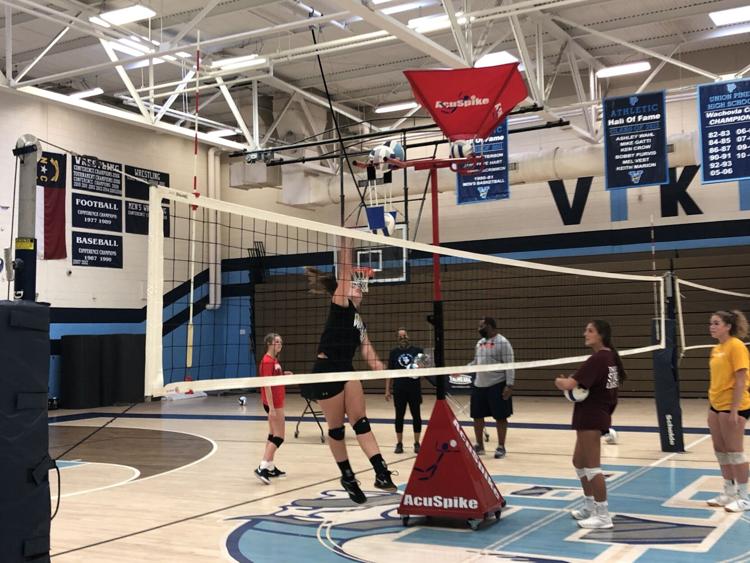 The Vikings enter this season with three all-conference returners on the roster and a handful of seniors. On top of having experience, coach Toni Douglas hopes that a home-court advantage will also play in favor of her team this season, if the situation allows.
"Depending on what they allow in the gym to watch sports, I'm hoping we can get more students to come out, since we won't be competing with football," Douglas said. "But at the same time, we don't know."
The hopes of big crowds in the stands also is a hope at Pinecrest as well.
"We've got a pretty good contingent of fans to begin with," Shepherd said. "Since we are going to be in the main gym, they are going to allow for separation. I think the student body is probably going to get behind it 100% as we will be the first to go."
The return of fans to the stands will depend on if state restrictions are eased between now and mid-November, and for now teams are still trying to work out the kinks of the restrictive workouts.
"I'm very hands on, and I like to get out there with them and with me not being able to do that and having to keep the distance has been different, but we are having a lot of fun getting back in the gym," Leenheer said.