The Union Pines football team was on a four-game losing skid heading into Friday night against the Graham Red Devils. The Vikings were looking for their first win of the season and they found that in a 55-18 win over the Red Devils.
The Vikings got it started fast and early when the opening kickoff was returned 88-yard touchdown by Ethan Biggs to give the Vikings an 8-0 lead after a successful 2-point conversion by Russ Schaper. The Red Devils would then fumble on the kickoff resulting in a Vikings' (1-4) recovery, this would then set up a touchdown pass from Ben Finkelstein to Kelby Wright for a 68-yard touchdown to make it a 14-0 lead early in the contest.
"The momentum was there from the opening kickoff," coach Jason Trousdale said. "We still have things to clean up in practice, but the momentum was there all game and it put confidence into the players heading into the game against Scotland next Friday."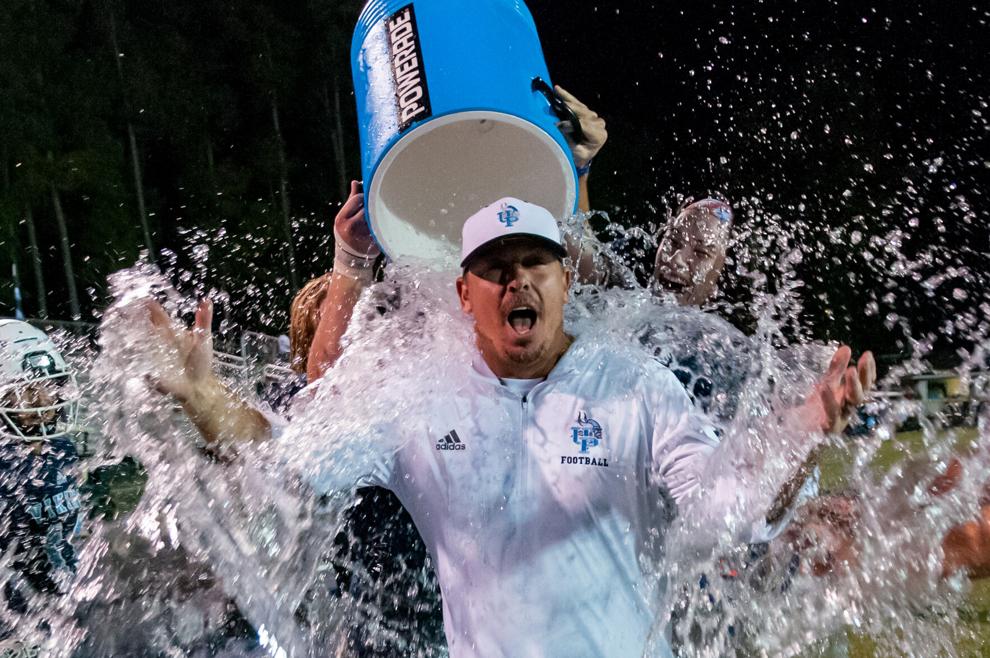 Two possessions later, Union Pines' Christopher Gilbert blocked a punt which then set up a 4-yard touchdown run by Schaper and successful 2-point conversion to extend the lead 22-0. The Vikings got the ball back and drove it right down the field, this time a 21-yard touchdown run by Damon Bremer made it 29-3.
The Red Devils would then find something on a quarterback run by Dexter Flood to make it 29-10. The Vikings would keep the momentum going on quarterback keeper for a 6-yard touchdown by Finkelstein to make it 35-10 before the half. The Vikings would extend their lead 41-10 at halftime after a 20-yd touchdown pass to Wright from Finkelstein.
Keeping the momentum rolling into the second half, Finkelstein found Oliver Cooper for an 11-yard touchdown pass. Flood would find Khavarie Hightower for a 50-yd touchdown bringing the score to 49-18 later in the third for the Red Devils.
The Vikings would then strike one last time on a handoff to Brandyn Hackett from Antwon Wilson to make it 55-18.
Now after claiming its first win of the season, Union Pines will travel to Scotland next Friday. Graham falls to 2-3 and will have bye before hosting Chatham Central the following week.