Pinecrest senior Nick Vences and Union Pines junior goalkeeper Sean Blatz were awarded individual boys soccer awards through their respective conferences recently as 15 Moore County athletes were also honored as all-conference selections.
Vences served as both a vocal and a physical leader for the Patriots, who finished the season 14-1 and lost in the first round of the state playoffs in a shootout to Ashley, earned Sandhills
Athletic Conference player of the year honors.
Blatz was named the Tri-County Conference's goalkeeper of the year. He also split his time between the pipes and out in the field this season for the Vikings.
The Sandhills player of the year led the conference in with 12 assists and scored 18 goals, good enough for third-best in the conference. He was one of six players from Pinecrest named all-conference this season. Those selections include seniors Johnny Grgurevic, Gray Smith and Jason Koepp, along with juniors Landon McMinimy and Gerald Ofosu.
Ofosu finished tied for the Sandhills Athletic Conference goal-scoring lead with 21 goals this season. Grgurevic scored 13 goals and assisted on nine other scores this season. McMinimy finished third on the team with seven assists and also scored four goals. Smith played a vital role at all three levels for the Patriots, and found the back of the net eight times. Koepp was a linchpin in the defense half of the field for the Patriots that allowed three goals total in 14 regular season games.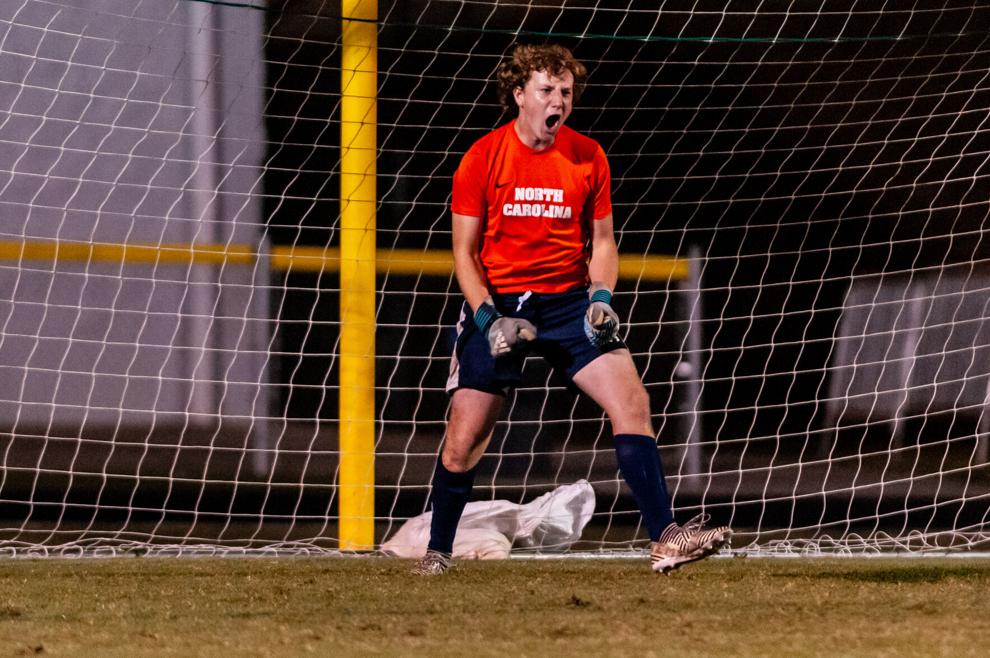 Blatz was one of four Union Pines players selected all-conference by the Tri-County Conference. The Vikings finished the season 5-4-1, with a 4-4 record in conference play.
Blatz posted six shutout appearances during his junior campaign.
Also selected all-conference were Curt Verchick, Landen Daughterty and Griffin Booker.
Verchick scored three goals and had five assists as a senior. Daugherty scored five goals in his final season for the Vikings and Booker was a key piece of a defense that held opponents to less than two goals per game on average.
North Moore had five soccer players named all-Yadkin Valley Conference. That group includes Alex Garcia, Andrey Gonzalez, Josue Peralta, Cesar Becerril Gonzalez and Ricky Betancourt.
The Mustangs went 4-3 overall and earned a spot in the state playoffs.