When Union Pines senior Chris Clark is asked what's the secret for the sustained success that the Vikings have had in recent years, his answer is simple.
"Everyone wonders why Union Pines in the conference just dominates everyone else, and honestly because we have that culture compared to everyone else," Clark said.
"Wrestling might seem like an individual sport because it's not a team thing. But it really is a team thing. Going into the wrestling room to see everyone working as hard as you, that's the motivation. It's created a culture."
Through the hard work in the offseason that lasted more than a year from the end of last season to the start of this year, the evidence of growth was shown on the mats at Union Pines Wednesday.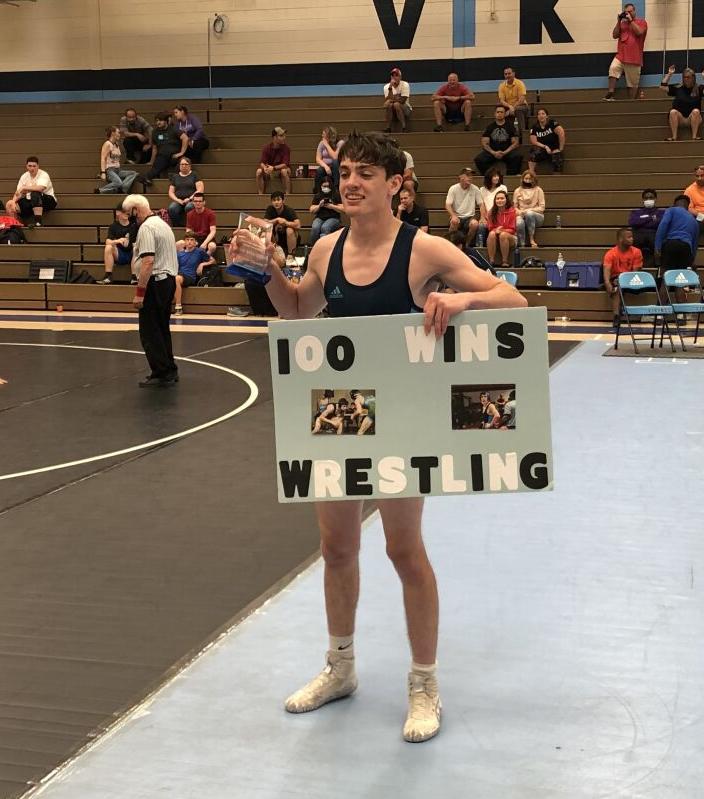 Clark was one of eight individual champions for the Vikings in the Tri-County Conference wrestling championships, leading the team to a 14th straight conference tournament title.
"We set goals and we work hard. We constantly try to get better," Union Pines coach Brian Gray said. "Once things started opening up last summer, they started working out. They couldn't work out at the school, but they found a club. It's a year round effort."
Clark's performance in the 145-pound championship was also momentus after his second win of the day marked his 100th career win with a homemade sign marking the benchmark greeting him after he walked off the mat. After seeing his brother, Andrew, claim his 100th win last season, Clark said this was a goal of his that he thought might be in danger with restrictions to this season.
"When I first came to Union Pines, I wasn't very good. I would never see myself wrestling 100 matches," he said. "I didn't think I'd hit 100 this year because COVID shortened the season. I had no clue I was going to hit it until I saw the sign."
The two wins in the conference championship improved Clark to 23-1 on the season. Clark hopes for another medal to match his one from the conference championships this coming Tuesday at the NCHSAA 3A Mideast regional at Eastern Guilford to earn a spot at the state championships later this month. A trip to the state championship would be Clark's first.
"I definitely need to go back to practice and continue to work hard," he said. "I'm going to try and get in even better shape than I've been all year because this is the part where it matters right here."
Gray was named the conference coach of the year after the Vikings compiled a 21-0 record this season and had either the champion or runner-up in 13 of the 14 weight classes Wednesday.
Through the uncertainty of the offseason, the Vikings coach saw his tight-knit group grow even closer.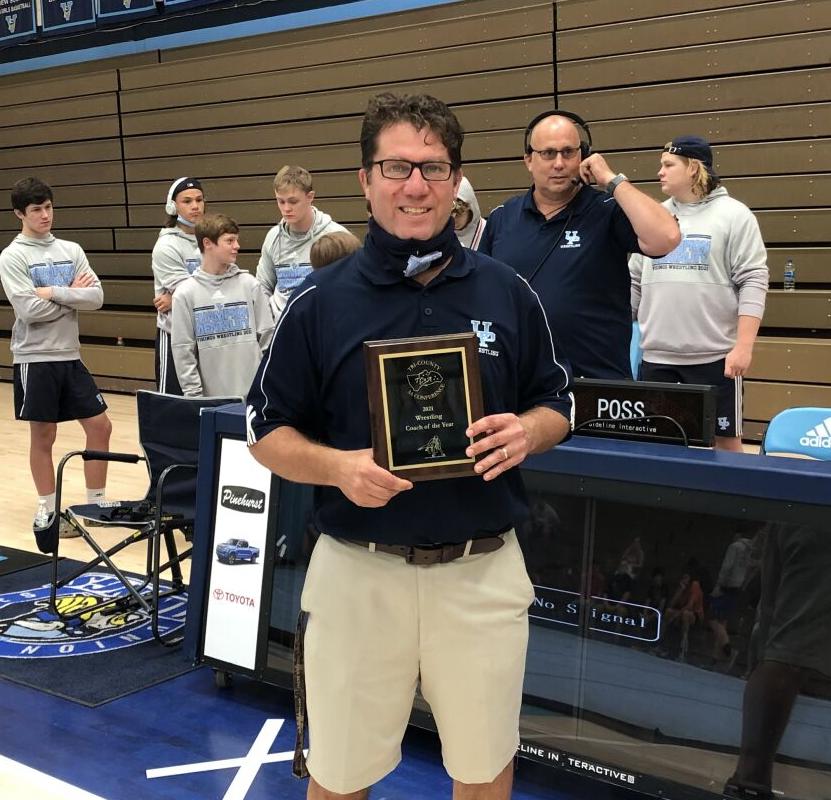 "Even before this season started, I had some seniors that weren't even sure they were going to do it," Gray said. "I had to convince everybody that we've got a great team, we just need everybody here and committed. Somehow we managed to do that."
Colin Pettine won three matches at 182 pounds to stay perfect on the season and claim the conference title. Gaige Lloyd won four matches at 138 pounds, all by fall, to improve his record this season to 22-1.
Aaron Faison won the 152-pound title with a pair of wins, and William Worley claimed two wins to take the 126-pound title.
At 106 pounds, Aiden Enright won his only match of the day in a 5-0 decision to claim the championship. Aiden McCafferty won his lone match at 170 pounds to earn that title.
Nathan Maness at 113 pounds and Sam Bullard at 220 pounds won their weight class by forfeit.
"We're really looking to have four or five, maybe even six, guys in the regional finals on Tuesday," Gray said.
Entering the regional tournament next week, the Vikings hope that a season of taking on some of the state's toughest teams will continue to pay off.
"We seek out good competition. We want to wrestle some of the best schools in 3A and we've wrestled three ranked 4A schools," Gray said. "The iron sharpens iron theory. We try to challenge ourselves everyday."
That continued Thursday as the Vikings claimed a 36-31 win at Laney. Laney entered the match as the top ranked 4A teams in the eastern part of the state.
When the team entered the season, Clark said the tough schedule featuring matches with 4A powers Lumberton and Pinecrest looked tough, but a perfect record this far in the season was within reach.
"We knew it was possible, it was 100 percent for sure," Clark said.