Four years ago, Gavin Olvera hated lacrosse.
After moving to a new school once again with his family coming from overseas to the local area, Olvera's mom signed him up for lacrosse unbeknownst to him.
"I hated sports and I did not want to play sports. All I wanted to do was play video games," Olvera said. "My first question was, 'what is lacrosse? I'm not playing that.' She was like, 'you don't have a choice, you're going.'"
That was the start of a journey that reached a major milestone on Wednesday when the Union Pines senior signed to play lacrosse at Belmont Abbey.
The budding program was starting up at that point, and Olvera said that over time his love for the sport grew.
"It's all mental. If you start to love something and you put your 100 percent into it, you're going to want to do it," he said. "I just started to love it and I started to get better and I reached out to the coaches and now I'm able to play at the next level."
Just as impressive as the feat for Olvera is that he received college attention coming from a lacrosse program that has operated as a club team.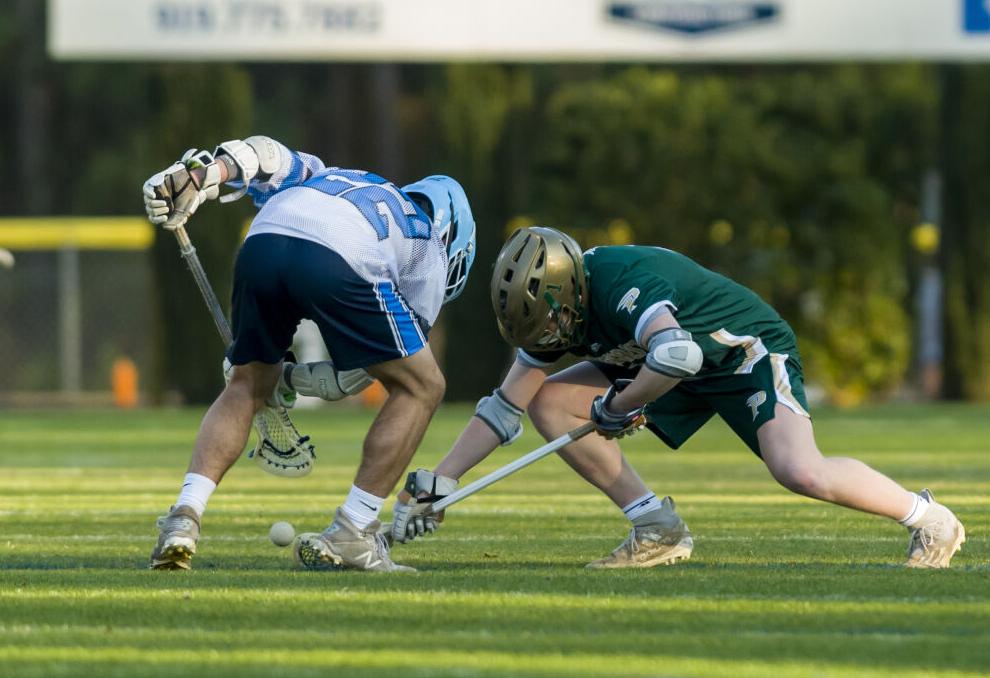 "He sets a real great example," coach Jason Friedman said. "He sets a high mark that even as a club team we are still getting other people to play on at the next level."
Olvera served as a faceoff specialist for the Vikings in the midfield. A specialty position on the lacrosse field, Olvera was able to use background from another sport to help him learn the new sport.
"I used to wrestle and I love the pressure so much," Olvera said. "It's all on your back, it's all up to you. It's the 1-on-1. It's up to you to get that position."
Also to help build himself up to reach the mark of being a college lacrosse player, Olvera sought out outside training that helped him specialize in his craft at the faceoff. Olvera said that the training came from several former professional lacrosse players.
"He did more offseason practice, more offseason training than any of the other kids," Friedman. "He had a specific vision of a position he wanted to play, and was able to find outlets to practice that."
Belmont Abbey is currently ranked 13th in the nation and is 6-2 on the season.
"It's all I've ever wanted," Olvera said. "I'm so excited. If I could, I'd be going to the campus now to join them."