Needing two wins at Triton to keep playoff hopes alive for both basketball teams, Union Pines came away with convincing wins on Tuesday.
The Union Pines girls basketball team took one big step into claiming its fourth straight Tri-County Conference title with a 51-30 win. The Viking boys locked in second place in the Tri-County Conference standings and closed out the regular season in a 44-32 victory.
The boys team (7-3, 6-2 TCC) will have to wait for Saturday to see if they are seeded in the state playoff field. The girls (10-1, 8-1 TCC) host Western Harnett on Friday with a chance to lock the outright conference title with a win.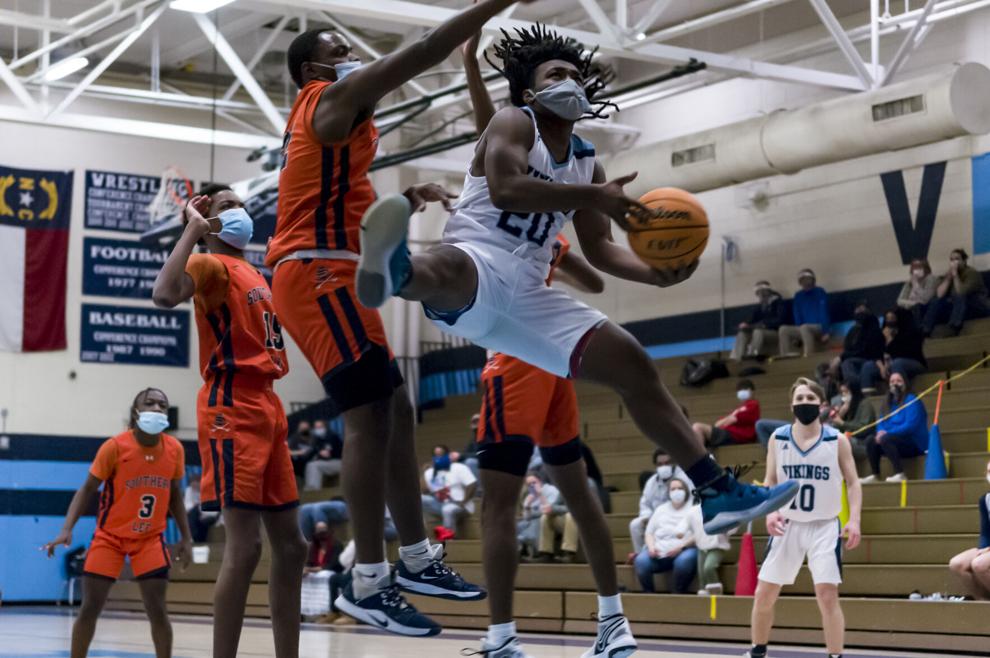 In the boys game, the Vikings defense continued its defensive prowess that helped them hand Southern Lee its first conference of the season last Friday. Union Pines held the Hawks to four points in the first quarter and eight points in the third quarter.
Union Pines took a nine-point lead into halftime and held that advantage going into the fourth quarter.
Ahamad Jones had 12 points to lead the Vikings and juniors Kelby Wright and Stevenson Haskell each had 10 points.
Triton's Dalen Thompson scored 11 points.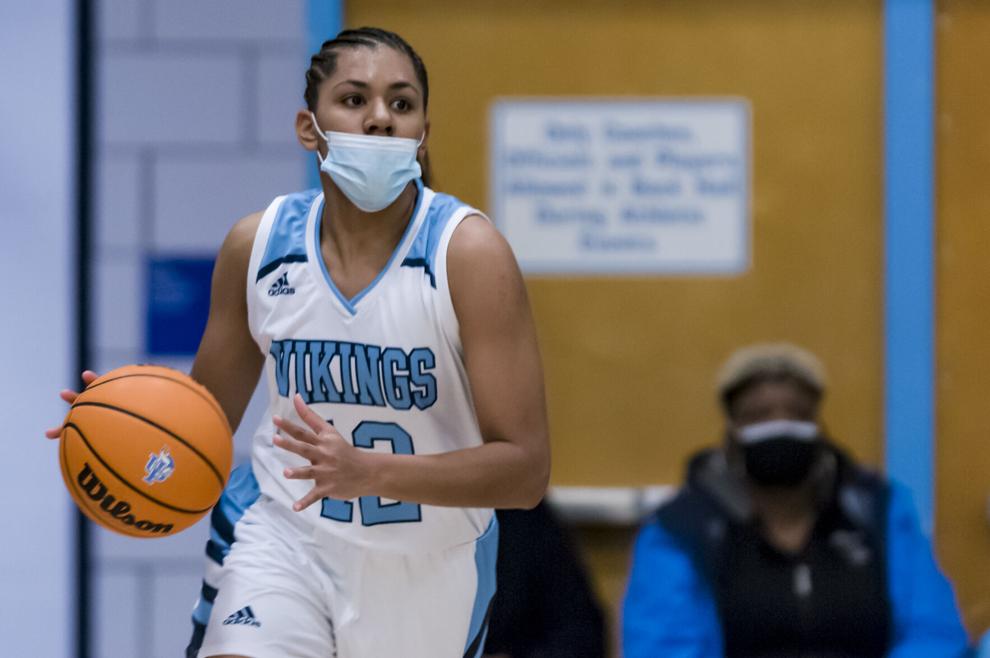 The Union Pines girls team posted 16 points to create early separation back Triton, who the Vikings beat by four points earlier this season.
Junior Aaliyah Balser had 23 points, with 20 coming in the first three quarters. Junior Sara Adams added 10 points and seniors Emily Bowbliss and Emma Ring each had nine points for Union Pines.
Triton's A'Shari Watlington had 12 points.