John Wiles has led hunting trips all across the world, and has brought a taste of that back with him in his simulated driven shootings.
From the shooting techniques, to the wording used for a mid-morning break, Wiles provides shooters simulations of hunting around the world when they come out to his special events at Dewitt's Outdoor Sports in nearby Ellerbe. These types of outings provide a different look for shooters than the sporting clay course and the 5-stand located at the facility.
"This is to create a much more realistic shooting situation than you get doing sporting clays and some of the others," Wiles said. "People have gotten so good that the targets are really ridiculous and very technical.
"It's always a nice change."
Unlike the predictability that comes with the sporting clays and the stand shooting, the simulated Bolivian dove and English pheasant shooting targets keep shooters always in the ready with mechanical throwers placed at different locations and directions from where the shooters set up.
Before going out to shoot, individuals are paired up so one person will shoot a pair of shots from a shotgun, and the other will stand over their shoulder and reload when ready.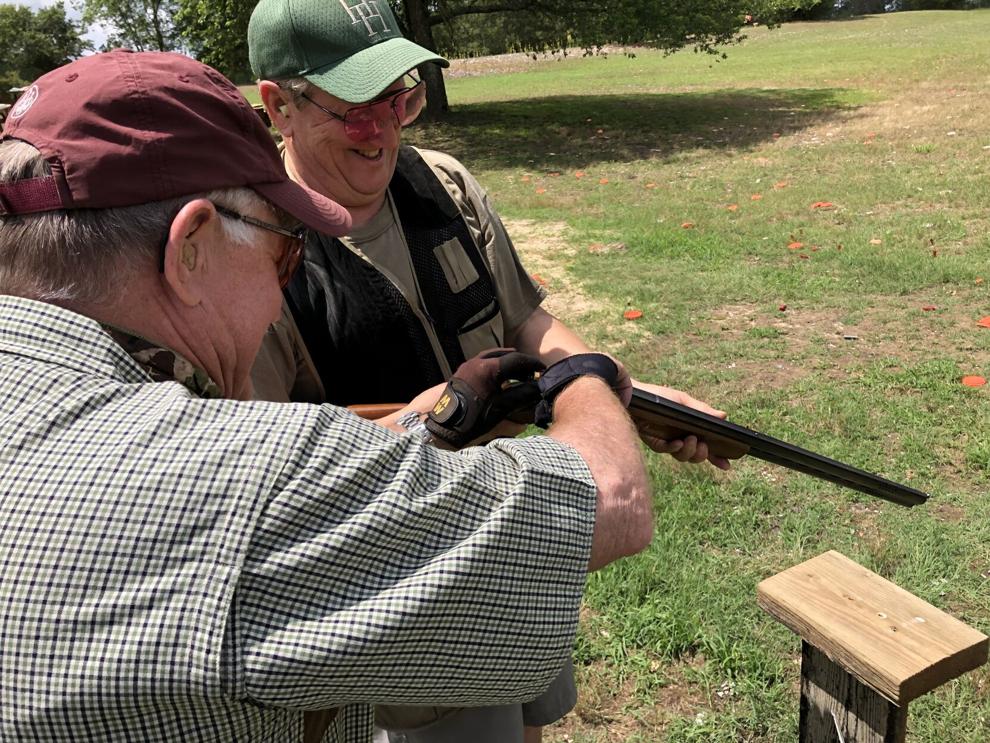 "You've got targets coming from this way, that way and from over there," Wiles said pointing across the cloudless sky on the property.
The targets are thrown from six different traps in the air and a set of 50 targets will be thrown sporadically before the reloader and shooter switch for another 50 targets. The pairs will then rotate to a different station until every shooter has shot from each perspective.
"There's a mixture of shooting, which is pretty similar to what you see," Wiles said. "I think you'll like them. If you like shooting and you like shooting a lot, this is as good as it gets."
For an early June simulated driven shooting, Wiles had a group of six individuals. His shootings have the capability for 10 people, or five groups. The smaller group allowed for a less crowded environment as they got a feel for the different patterns of the pheasant targets that flew overhead and quickly crossed the light blue sky.
"That way you look further apart, and you get a little more shooting at a variety of targets," Wiles said. "Six targets can be up in the air at any one time. Usually it starts with six targets and then it goes two, then three, then four. It's pretty rapid. It doesn't take long to run through 50 targets."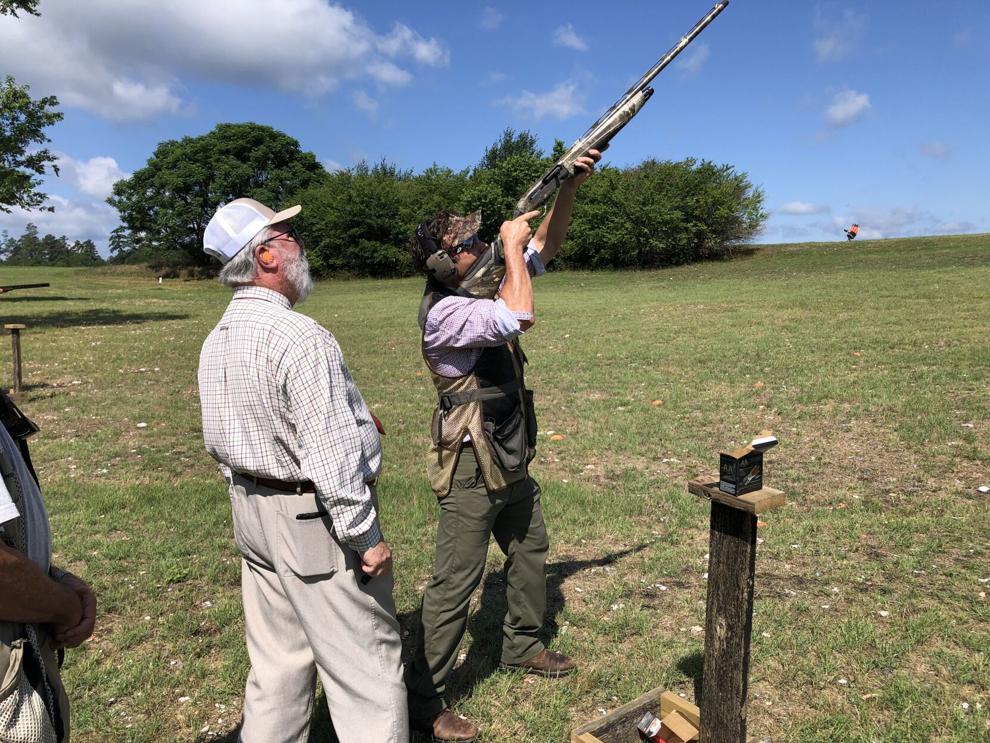 In typical fashion for hunting in England, the group stepped away for a mid-morning break called "elevenses" as the throwers were set up for doves.
The lower and faster trajectory of the doves is more of what shooters are accustomed to on the sporting clays course at Dewitt's that draws in people from Moore County being a short drive away.
"Chris (Dewitt) has a very good local following and he's in a good location," Wiles said. "It's easy for people to get here."
Wiles has other simulated driven shootings at Dewitt's later this summer. For more information on upcoming events with Best Wing Shooting by calling 443-624-8719.