Two runaway victories for the Pinecrest boys and girls golf teams highlighted the first week of action for both teams.
In Wednesday's Sandhills Athletic Conference match hosted at Pinehurst No. 6, both teams won by more than 40 strokes over the nearest team.The Patriot boys team's scored a 144, pacing past Richmond's team total of 198. The Pinecrest girls score of 203 was 40 shots better than Richmond.
For the second straight match, senior Jackson Van Paris led the Pinecrest boys team with a nine-hole score of 33 to earn medalist honors.
To follow Van Paris' performance, Colin Dutton shot a 35 as the only other golfer in the match to shoot under par. Teammate Giles Holland had an even-par 36 and Jackson Bode had a 40.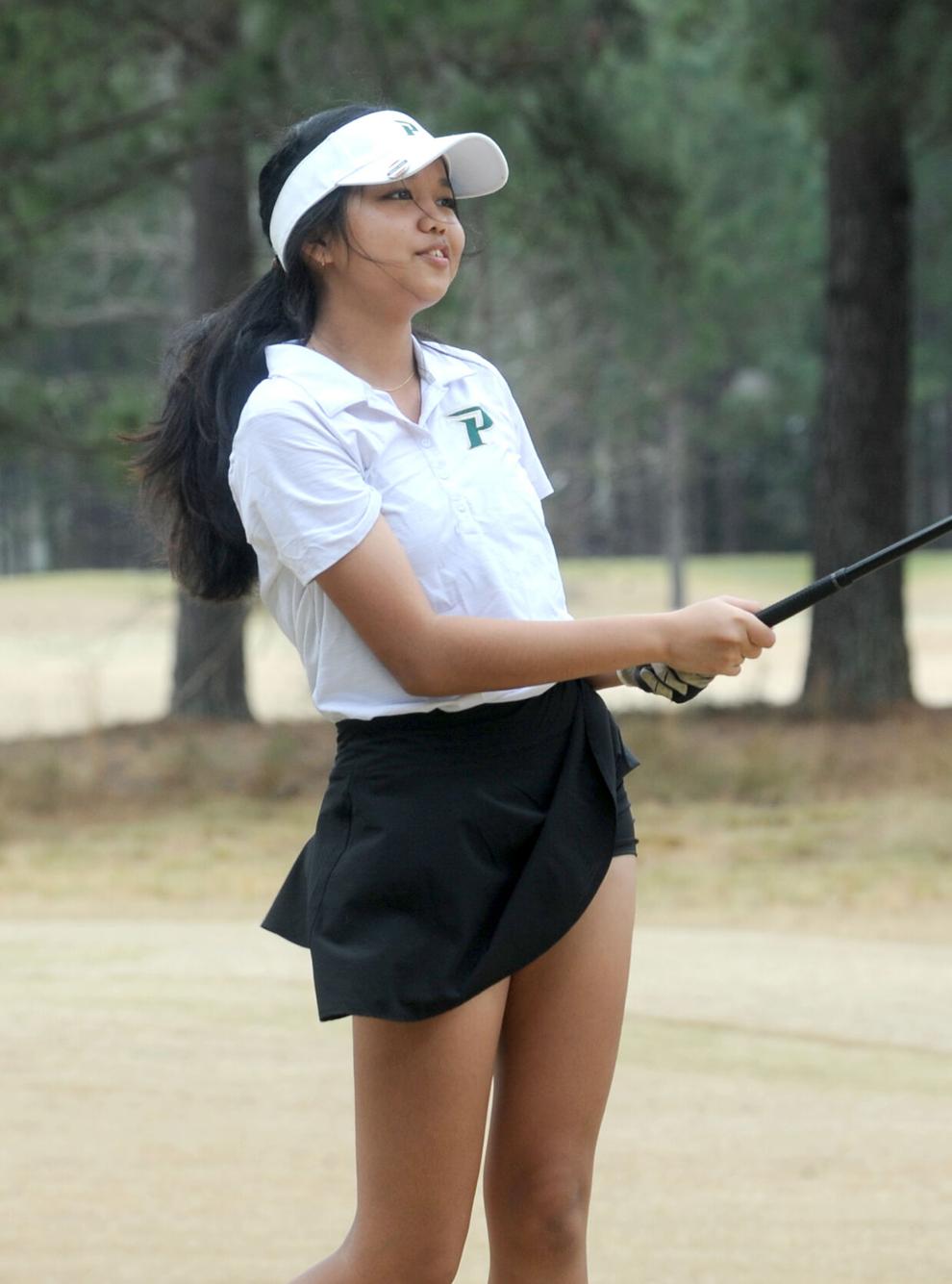 On the girls side, Bebe Rujiranan earned medalist honors for the second straight match with a 46 on Thursday.
Chloe Morrison added a 50 for the Patriots as well and both Bella Trinko and Jenni Zalnaski each had a round of 57.
The next conference match will be on Pinehurst No. 7 on Monday.
Patriots Blank Lumberton Soccer
Keaton Clark scored four goals for the Pinecrest girls soccer team that claimed a 9-0 win on the road at Lumberton on Wednesday.
Clark scored two goals in each half of the win. In the first half, the Patriots (4-0) took a 6-0 lead after the pair of goals from the junior, two goals from junior Blair Rice and a one goal each from Kate Casey and Lauren Landry.
Kamden Lewis scored the first goal of the second half before the pair from Clark.
Pinecrest plays at home against Scotland on Monday.
Lumberton Softball Quiets Pinecrest Bats
Pitching by Lumberton on Wednesday limited the Pinecrest softball team to six hits and one run in a 11-1 win for the Pirates in five innings.
Pinecrest (0-3) posted its only run of the game in the top of the fifth inning on an Ashlee Ogburn RBI hit. Ogburn had two hits for the Patriots, one hit apiece came from Emily Jones, Amy Webb, Maggie Drake and Joanna Joyce.
Sophomore Niyah Walker had four RBIs to lead Lumberton.
Pinecrest plays at home against Scotland on Monday.