This girls soccer season couldn't have come any sooner to every girls soccer player across the state, well except maybe for Pinecrest's Sami O'Reilly.
While many players lamented over a lost season last year due to the onset of the pandemic, the sophomore midfielder for the Patriots was joyous for the start of this season after battling back through two ACL injuries that had limited her on the pitch.
"This is my first year playing back in about two and a half years. This was a good game for me," O'Reilly said after scoring four goals in the 14-0 win for Pinecrest at home on Monday over Scotland.
Monday's performance was one that O'Reilly said she had worked toward after suffering her first injury in the seventh grade, and the second knee injury soon followed after being cleared from the first injury. She said she was most recently cleared four months ago.
"I've just been easing back into it, practicing with the team. I did physical therapy for about a year and half. I can't play club anymore but I'm glad I get to play here," she said.
Along with four goals from O'Reilly, three goals also came from fellow sophomore Savannah Dunahay. Those seven goals from the underclassmen came over the final 20 minutes of the half, after Pinecrest coach Corey Rice began to work in some of the younger players in place of the starting upperclassmen that helped build a 5-0 lead in the first 19 minutes of the match.
"This is a group of girls who have been to the state tournament and lost it in the last seconds in a PK matchup. A lot of those girls are back on this team," Pinecrest coach Corey Rice said. "The young girls that we have coming up, it's just the caliber of players we have here. We have new girls that come in, and instead of being on a younger JV team they can just step right into varsity. Our area seems to produce players that are varsity ready at a young age."
The press applied by the Patriots was suffocating to the Scotland defensive end of the field as the youthful Patriots delivered strike after strike on the goal.
Mixed in with the goal-scoring frenzy from O'Reilly and Dunahay in the latter stages of the match was a goal from senior Abigail Kennedy and freshman Kamden Lewis.
"Me and Savannah actually played club together and a bunch of us really work well together as a team," O'Reilly said. "We're all close knit and we work well together. Whether we are a starter or come off the bench, we give it our all."
In the early stages of the match, Pinecrest received an offensive lift from juniors Blair Rice and Morgan McGuirt in a matter of 30 seconds from each other in the third minute. After 13 minutes without a goal, the Patriots (5-0) found the back of the net again on a Victoria Kays goal, followed by goals from Keaton Clark and Monica Etowski.
"We've tried to keep a high intensity every time we play," O'Reilly said. "We're just trying to get prepared and work well as a team for our playoff games."
Pinecrest plays at Jack Britt on Tuesday.
Union Pines Opens Tri-County Play Victorious
Eight first-half goals led the Union Pines girls soccer team to a 10-2 win over Harnett Central at home on Monday.
The Vikings' eight-goal first half was matched by a Harnett Central (4-1) goal in the second half and two more Union Pines (5-0) goals pushed the match out to its final.
Senior Emily Bowbliss scored five goals and had a pair of assists in the win.
One goal apiece came from Sage Dougherty, Emma Ring, Gianna Silvestri, Olivia Ivey and Eva Rienhardt.
Lexi Robbins tallied three assists and Ivey had a pair of assists for the Vikings.
Union Pines hosts Lee County on Wednesday.
Dutton, Rujiranan leads Pinecrest to Pair of Golf Wins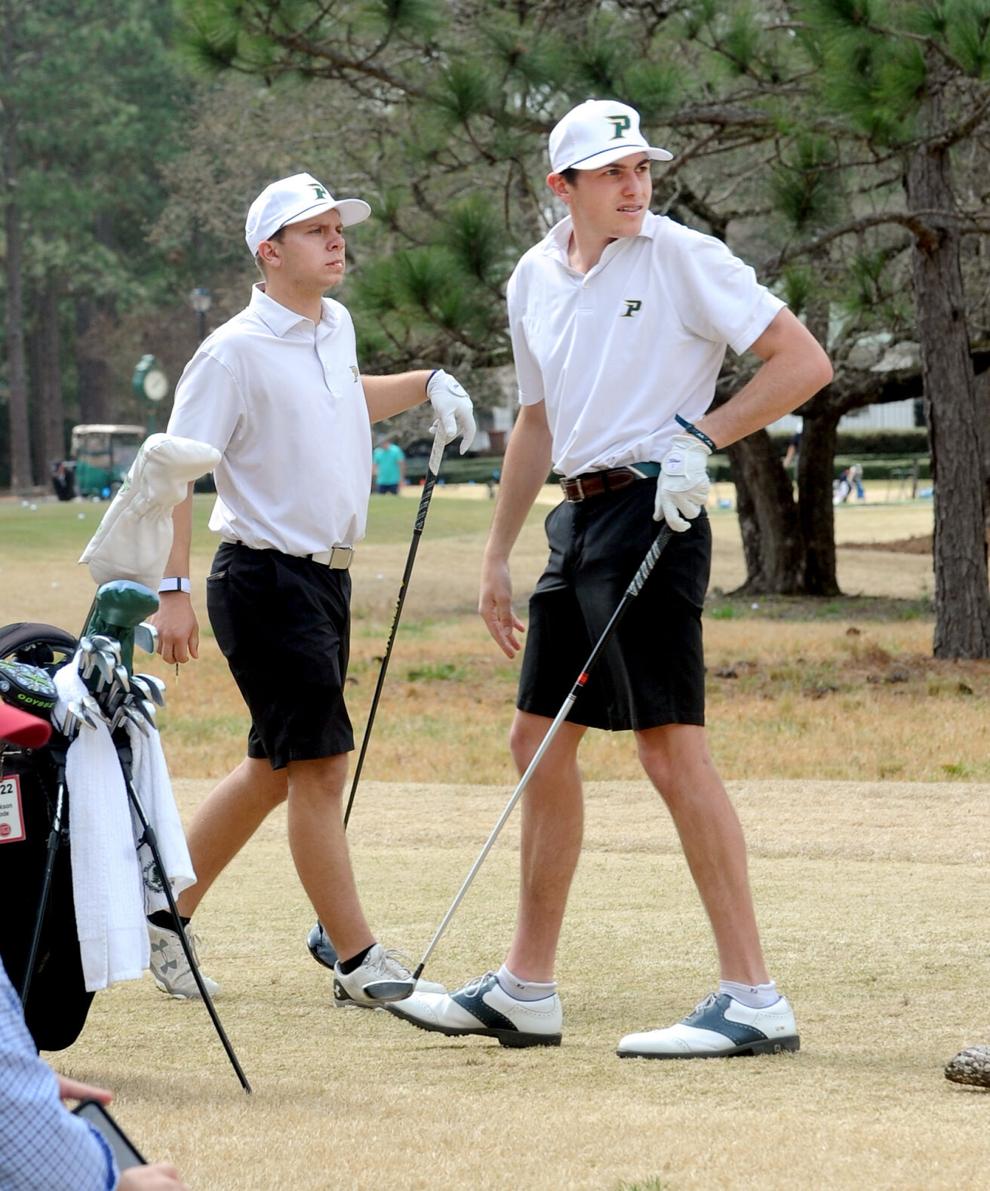 Pinecrest senior Colin Dutton and freshman Bebe Rujiranan earned medalist honors as both the boys and girls golf teams claimed runaway victories on Pinehurst No. 7 Monday.
Dutton posted a 33 as he edged out teammate Jack Van Paris by four strokes. Holland Giles had a 38 and Caden Bertagnole had a 39 to round out Pinecrest's scoring. The Patriots' team total of 147 was 56 strokes better than Richmond's 203.
Rujiranan shot a 39 to earn medalist honors. Second place went to teammate Kitson O'Neal with a 43, Chloe Morrison had a 46 and Jenni Zalnasky had a 53.
Pinecrest's total in the match was 181, which was 52 strokes better than Scotland in second place.
The teams will return to the course on April 12 
Scotland Scores Seven Runs in Sixth to Put Away Patriots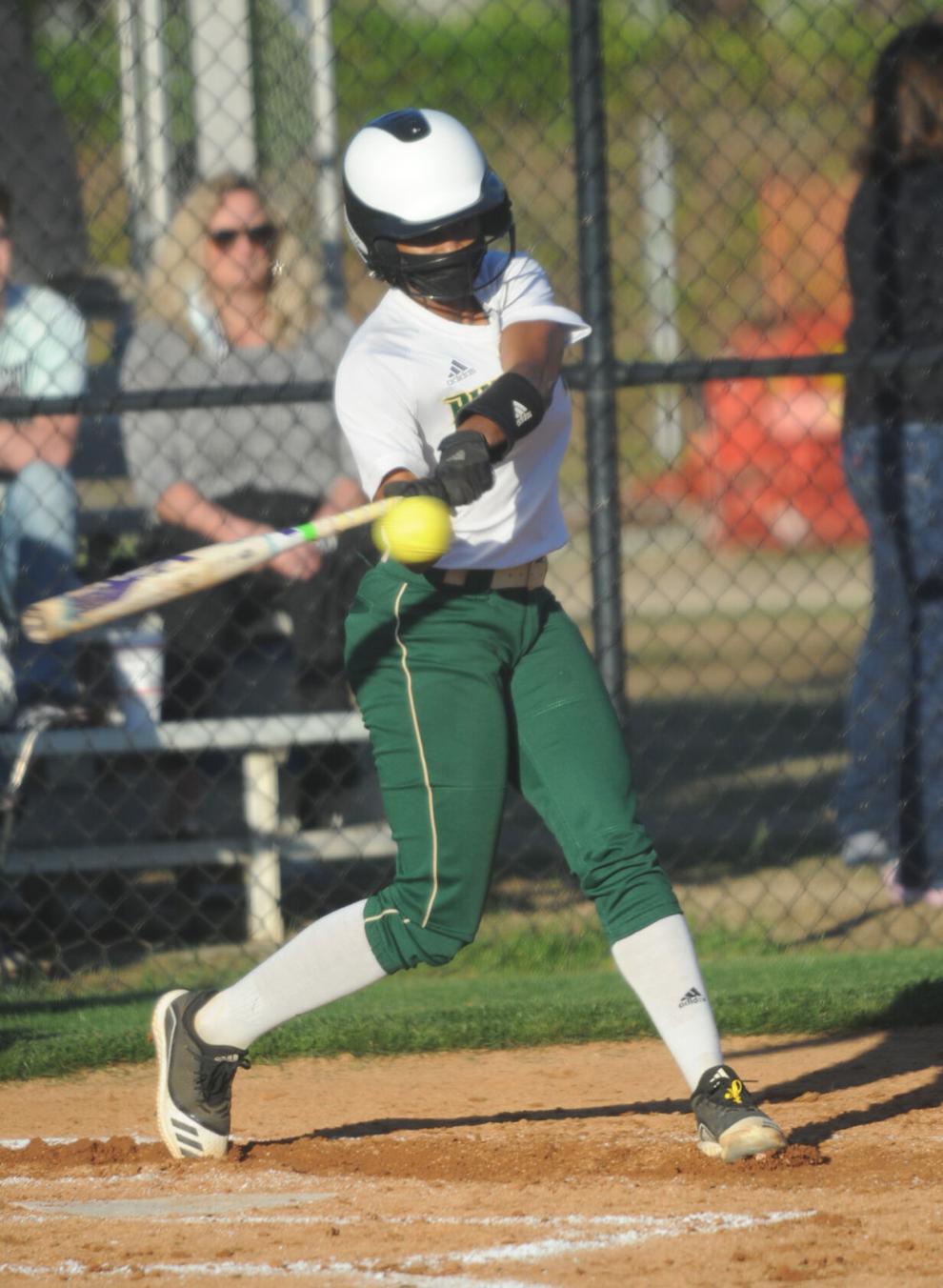 The Scotland softball team posted seven runs in the top of the sixth inning to blow open Monday's Sandhills Athletic Conference matchup at Pinecrest for an 11-0 win in six innings.
Pinecrest (0-5) was limited to five hits in the loss.
Aniyah Jackson had a single and a double for the Patriots, Joanna Joyce had a pair of singles and Ashlee Ogburn had a single.
Gracie Hough collected three strikeouts in five innings pitched.
Pinecrest plays at Jack Britt on Tuesday.