For the second night in a row, the Union Pines boys basketball team closed with an emphatic run to secure a nonconference win.
With a veteran lineup, and its lengthy athletes covering the floor on the defensive end, Union Pines held Corinth Holders to two baskets the final four-plus minutes to claim a 66-58 win in the home opener Tuesday night. Following a late run to defeat Jack Britt, Union Pines coach Nick Boney has seen his team's identity show early on this season.
"We can handle adversity, I can tell you that much. Yesterday and today, we are handling the late-game situations and we know our identity and who we are," Union Pines coach Nick Boney said. "I got some seniors who have been through it and they are smart. I'm proud of how they are handling late-game situations."
The Vikings (2-0) have played the first two games of the season without one of their returning leading scorers from a year ago, Stevenson Haskell, who suffered an injury early in the game at Jack Britt on Monday. Without that veteran offensive weapon on the floor, the rest of the Union Pines upperclassmen picked up the slack.
"They count on me. I got to put them on my back and they follow what I do. If I do good, they do good," senior Isaiah Robbins said. "We've all played together at some point in our lives and it's a chemistry thing. We all know what we can do at certain points. It's just about doing what we can when we are supposed to. It's a fight factor."
Robbins had 17 points, with 12 coming after halftime, and senior Kelby Wright finished with 14 points.
Union Pines came from an early hole to take a 30-26 lead into halftime. The third quarter saw Wright heat up and Union Pines take a 45-36 lead with less than three minutes to go in the frame, only for the visiting Pirates to rally and take a 49-46 lead into the final stanza.
Wright had six points in the third quarter, and showed flashes of what he did last season on the court.
"Kelby was doing it last year so it's nothing new to him. He's experienced in it too," Robbins said. "When you have a bunch of veteran players like that, it helps out a lot."
Robbins opened the fourth quarter with a three-point play to tie the score, and added another score late in the run that lifted the Vikings to victory. Against the 2-3 zone of the Pirates, Robbins flashed in the middle of the defense and looked for his offensive chances in the passing lanes.
"Defenses are meant to be broken. No defense is perfect. It's just about finding the gaps and taking the opportunity," Robbins said.
Union Pines senior Tyson Hise hit a corner 3-pointer to tie the score at 53-all to kickstart a 13-5 run over the final four minutes of the game to close out the win.
Junior Demari Patterson had a double-double of 10 points and 10 rebounds and Jack Adair had 12 points and seven rebounds.
Still a work in progress this early in the season, Boney said he likes the grit his team has shown.
"We've got a not-quit attitude. Our guys don't quit. They are going to fight until the end and I like that early," Boney said. "That's going to take us a long way through these 24 games and through the playoffs."
Union Pines plays at Southwestern Randolph Tuesday.
Pinecrest Girls Top Cleveland in Opener
A 20-point outpouring in the final period from the Pinecrest girls basketball team led to a 56-48 win at Cleveland on Tuesday.
The Patriots scored 20 points in the fourth quarter and 18 points in the first quarter of the win.
Senior Emmie Modlin scored 17 points in the win. Brittney Sparrow had eight points and Jakaya Scott added six points for the Patriots.
Pinecrest plays at home against Middle Creek on Tuesday.
The Pinecrest boys basketball team lost 62-54 to Cleveland.
Miscues Too Much for Union Pines Girls
The Union Pines girls basketball team likes turnovers; causing them, not having them come on their offensive end of the floor.
Against Corinth Holders at home Tuesday, the turnovers tilted heavily in favor of the visiting Pirates as they took a 63-34 win over Union Pines.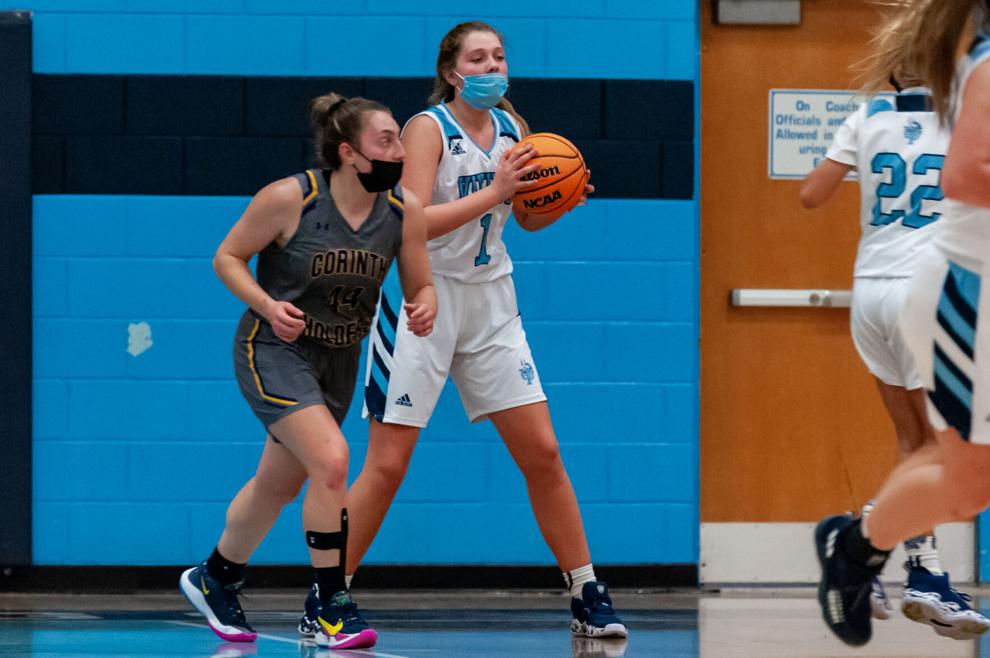 "Defense and we shot 25 percent. You're not going to beat many people shooting 25 percent," Union Pines coach Anissa Little said. "They had to shoot over 55 or 60 percent. That was the difference in the ball game."
Operating with a young lineup against an athletic Corinth Holders squad, the Vikings fell behind 7-5 early and never drew closer than five points to the Pirates after the second quarter.
"It was the offensive mistakes. We got down, we got frustrated and we weren't patient," Little said. "We've got to be able to extend our defense out, and tonight we weren't able to do that. If we are going to lose, I want to do it early so we can see what we need to have fixed. Everything that happened there is able to be fixed."
Union Pines (1-1) was led in scoring by Aaliyah Balser with 21 Points and 18 Rebounds. Meghan McCaskill added eight points and eight rebounds.
The Vikings travel to Southwestern Randolph on Tuesday.
North Moore Wrestling Splits with Chatham Central, Seaforth
The North Moore wrestling team opened the season with a win over Chatham Central before falling to Seaforth to open Mid-Carolina Conference action at home Tuesday.
The Mustangs won 42-33 over Chatham Central and lost 48-30 to Seaforth.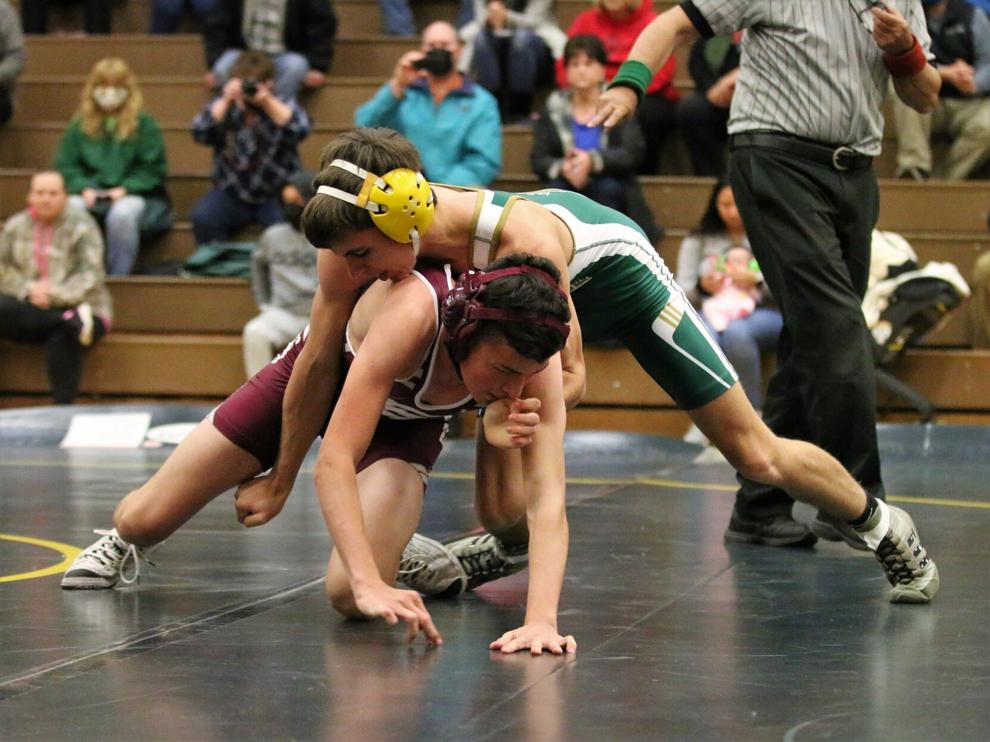 Landon Hussey and Seth Parker both claimed two wins on the day, with Parker taking two forfeits and Hussey winning by fall over Chatham Central and a forfeit against Seaforth.
Austin Williams won by fall in the match against Chatham Central, and David Scott and Ranger Dunlap both earned pins against Seaforth.
North Moore claimed wins by forfeit from Corey Burns, Roston Chavis, Alistair Fenberg, Jovanny Salgado and Brayan Lopez.