Riding on a defensive high with three lockdown showings by its defense, the Union Pines football team welcomes four-time defending Tri-County Conference champion Lee County on Friday.
The Vikings are holding opposing defenses to less than 14 points per game through the first three games of the shortened season. Friday will be a different challenge with the defending 3AA state runner-up coming to town, and the defense will have to make plays.
"In these types of games, field position is so important. If you give them a short field, they will capitalize," Union Pines coach Lonnie Cox said. "We will have to limit their big play capability and force them to drive the ball down the field to score."
Lee County's offense through the first two games has shown balance.
The Yellow Jackets are averaging 117 yards passing and 107 yards per game.
Junior quarterback Will Patterson has thrown two touchdown passes in the first two games. Freshman running back B.J. Brown Jr., rushed for 101 yards and a touchdown in the opener and junior tailback T.J. Johnson has scored two touchdowns. Junior Tyric McKendall has been Patterson's top target with seven catches, including one for a touchdown, in the first two games.
On the defensive side of the ball, Lee County (2-0) has forced eight turnovers through two games, four by interception and four by fumble recovery.
"Their defense seeks to put an immense amount of pressure on you and force you to make quick decisions in both the option and passing game," Cox said. "They also play with a tremendous amount of physicality, which is something that they have always been known for."
That defense will pressure a Union Pines (2-1) offense that tallied 205 yards of total offense against Harnett Central last week.
"We have to do a better job reading in the option game in that we have to be comfortable taking what the defense gives us," Cox said. "Our offense will become much more dynamic when we are able to better execute our run-pass options."
Ethan Biggs has scored four touchdowns this season for the Vikings in his rookie debut with the team.
The last time these teams met, Lee County defeated Union Pines 46-6. This meeting has potentially a conference title and playoff seeding hanging in the balance.
"We played them much closer than the score indicated last season and we gained a lot of confidence from that, especially knowing that they played for a state championship," Cox said. "We obviously have a tremendous amount of respect for their program, as they are first class in all that they do, but we are not complacent with finishing second anymore; nobody remembers who finished second."
Looking to build its first winning streak of the season, Pinecrest travels to Lumberton on Saturday at 2 p.m.
As one of three Sandhills Athletic Conference teams to play all three weeks to start the season, the Patriots defeated Purnell Swett 30-6 last time out. Pinecrest coach Chris Metzger says the Patriots still are looking to string together for a whole contest.
"You're striving to play 48 minutes. The goal is to play perfect," he said. "That's a penalty-free, offensive production, ball security, no missed tackles kind of game. I think our kids are working extremely hard. It's a joy to coach them from that standpoint. They want to be great."
This week against the Pirates brings a different look. Lumberton's offense got off to a slow start in its season opener last week against Seventy-First, but came back to trail by seven points in the third quarter of the 48-34 loss.
"I just think we need to focus on the little things and going into Lumberton it's incredibly important," Metzger said. "They have a vaunted passing attack and that's a tremendous challenge."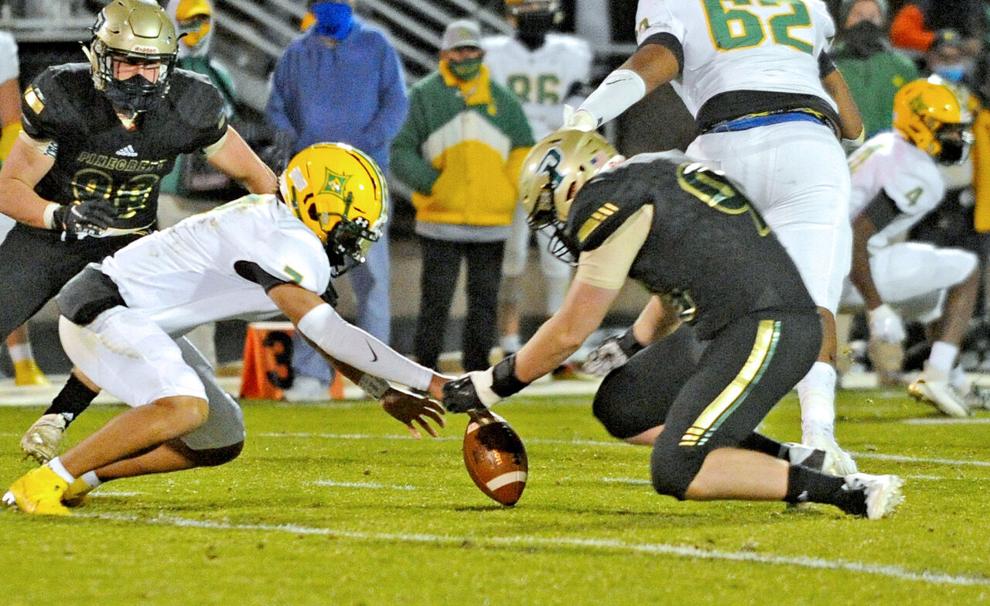 Lumberton's (0-1) offense was guided by transfer quarterback Russell Echard, who tossed three touchdown passes last week. Metzger commended the job that coach Adam Deese has done in the first full season with the program after being named interim head coach in the middle of last season.
"They showed 48 minutes of no quit. Coach Deese and his staff have done an unbelievable job," Metzger said. "The kids are going to play hard and they're going to throw it around with an exciting quarterback transfer. He's a big 6-4 kid who can run and he's got receivers everywhere."
The passing attack is what the Patriots (2-1) are preparing for as this will be the second team that will look to go vertical against Pinecrest. The other opponent was Richmond, that passed for 227 yards.
"You've got to try as much as possible to simulate it," Metzger said. "It's important for our scout team to give them great looks. Then it's really important for us to control the ball, control the tempo and do what we can do on offense."
Last year, Pinecrest defeated Lumberton 51-14.
Mustangs Prep for Physical Wildcats
In what coach Andrew Carrouth said was the most physical matchup for North Moore last season, the Mustangs travel to South Davidson this week.
Along with being a physical test for the Mustangs, their size will be something they haven't seen this season.
"The first thing we've got to do is be ready for their physicality. Watching them on film and they are definitely physical in a lot of different positions," Carrouth said. "They are probably the biggest team we've played so far."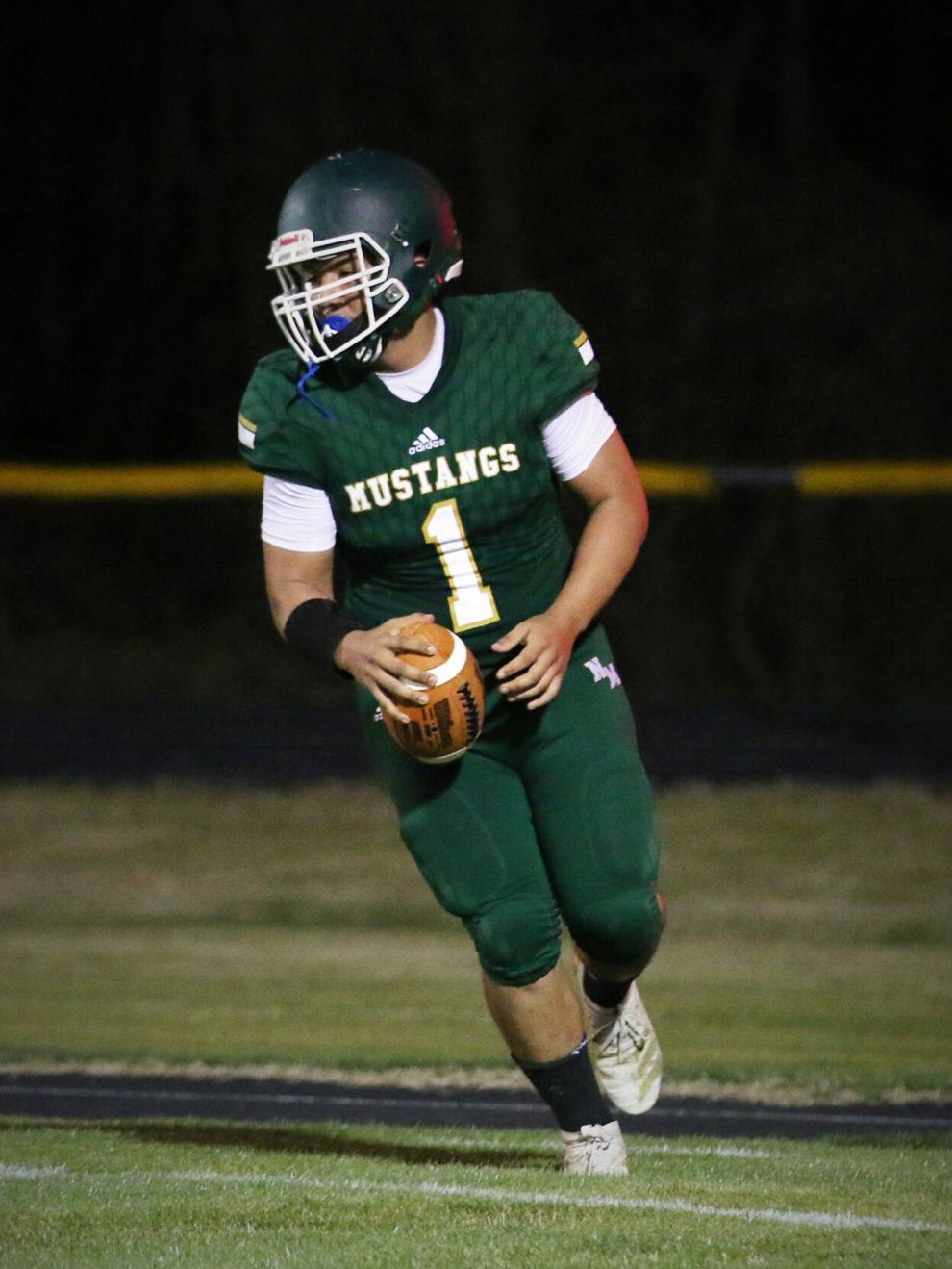 North Moore (1-2) is coming off a 50-0 win over South Stanly at home and South Davidson (0-3) lost 51-0 to North Stanly this past week. South Davidson has been outscored 130-18 through the first three weeks of the season.
Against the power run game the Wildcats bring, Carrouth said attention has to be made on their big fullback Jacob Gordon at 5-foot-10 and 215 pounds.
"We've got to get off blocks," Carrouth said. "A lot of times you play a team that's bigger, sometimes guys want to stay on blocks too long and look to see where the ball carrier is and that kind of thing."
Coming off the blowout win, the Mustangs have entered practice with a lot of energy. Carrouth also commended the team for handling adversity this week with rain adjusting the practice schedule and location with a " head down" mentality.
"They've definitely had a lot of energy this week," Carrouth said. "Today we are prepping our guys because we don't know what the weather is going to bring for us tomorrow or if we will even be allowed to practice."
In the last two games, transfer athlete Isaiah Cassidy has scored three touchdowns. But before he became an offensive weapon for the Mustangs, he had to buy into the offensive system.
"When I first talked to him, I asked him what position he played and he said, 'I'm a receiver.' I said, 'OK, well how about a running back too,'" Carrouth said. "He looked at me kind of funky and I think it took him a little while to adjust what we are trying to do. But over the last few ballgames, he's really started to step up his game."
A big part of the offensive emergence of Cassidy comes thanks to the offensive line, Carrouth said.
In the last meeting between the teams, North Moore pulled out a 21-12 win over South Davidson.