This season was a perfect storm for the Pinecrest boys golf team, and it gave a perfect close to the high school career of senior Jackson Van Paris.
"They went undefeated and worked through COVID and all the restrictions we had and came out on top," coach Lynne Beechler said. "I've seen almost all the teams gel, but this one was a special gel because they all grew up in this area. When Jackson Van Paris joined the team, he was already friends with Jackson Bode and we all just gelled immediately."
After missing last season due to the COVID-19 shutdown, the true determination of the team paid off over 18 holes on Pinehurst No. 2 for the N.C. High School Athletic Association 4A state championship Monday.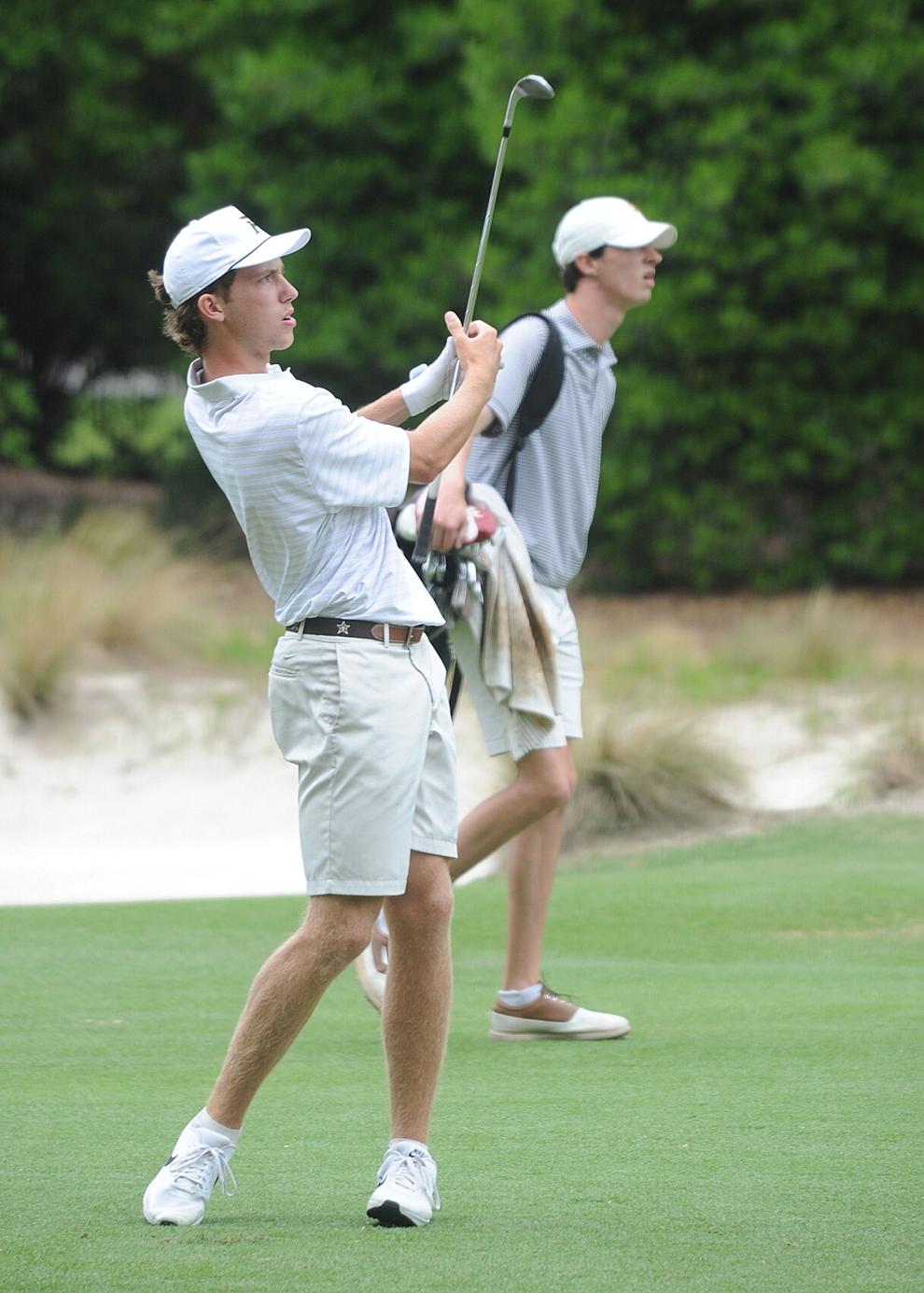 Van Paris claimed the individual state championship as the only golfer not to go over par on the day. His even-par 72 was a part of Pinecrest's 308 team score to outlast R.J. Reynolds by 11 strokes. The team championship was the program's first since 2017.
"Overall, I played great and more importantly to win it as a team was just even a better feeling," Van Paris said. "Playing for my school is just something I really value. I don't know if some kids take it as seriously as I do, but I want to go out and I want to give it my best all the time."
After transferring to Pinecrest last school year, the result on Monday was what the Vanderbilt University signee hoped would happen last spring before the pandemic led to the season being cut short before it could even start.
At The O'Neal School before coming to Pinecrest, Van Paris claimed his first state individual title as an eighth-grader in 2017. Before he transferred, he had won two team titles with the Falcons, and closed out his prep career by earning another one with his close-knit Pinecrest teammates.
"This one is pretty special too, knowing that it's my last year and you won't have any more chances," Van Paris said. "When I was in the eighth grade, I was like, 'I've got four more years of this.'"
Van Paris said he has played Donald Ross' masterpiece more than a dozen times before, and his knowledge helped him as he floated around par most of his round.
"It was a grind. Even if I had my absolute best stuff, it still would've been a grind," Van Paris said. "I was pretty proud of the way I kind of hung in there."
After a birdie on No. 2, he dropped a shot on the fifth hole and carried a 1 under round into the 15th hole after a birdie on No. 10. He closed out with a bogey on No. 15, rebounded with a birdie and a sand save on No. 16 and followed up with a bogey on No. 17.
Knowing where he stood on the last hole, needing par to win the championship outright, he split the fairway with a drive, took an 8-iron to the middle of the green and two-putted to close out.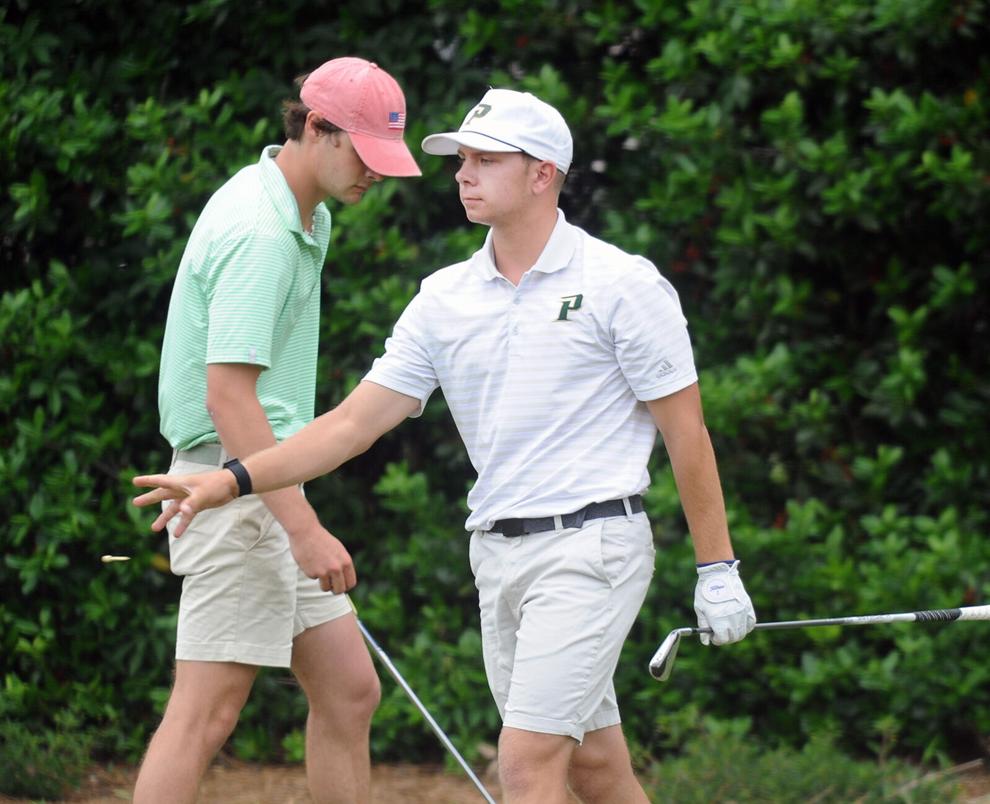 "Playing in tournaments and being in that situation before definitely helped. Playing for a team gets me much more nervous than playing for myself," Van Paris said. "To come here and play with arguably one of the best teams in all the nation for high school golf was so much fun."
Playing on one of the truest tests in all of golf, the other Pinecrest golfers saw the course stump some of the state's best high school golfers.
"It played so hard today. Somebody told me, 'we could be at school today.' And I just remember thinking that school would've been easier," Caden Bertagnole said with a laugh.
The Belmont Abbey signee finished with a 80 in a tie for 18th place.
"To come down here and be able to contribute to these guys, after the year started a long time ago, and finish like this, it feels great," he said.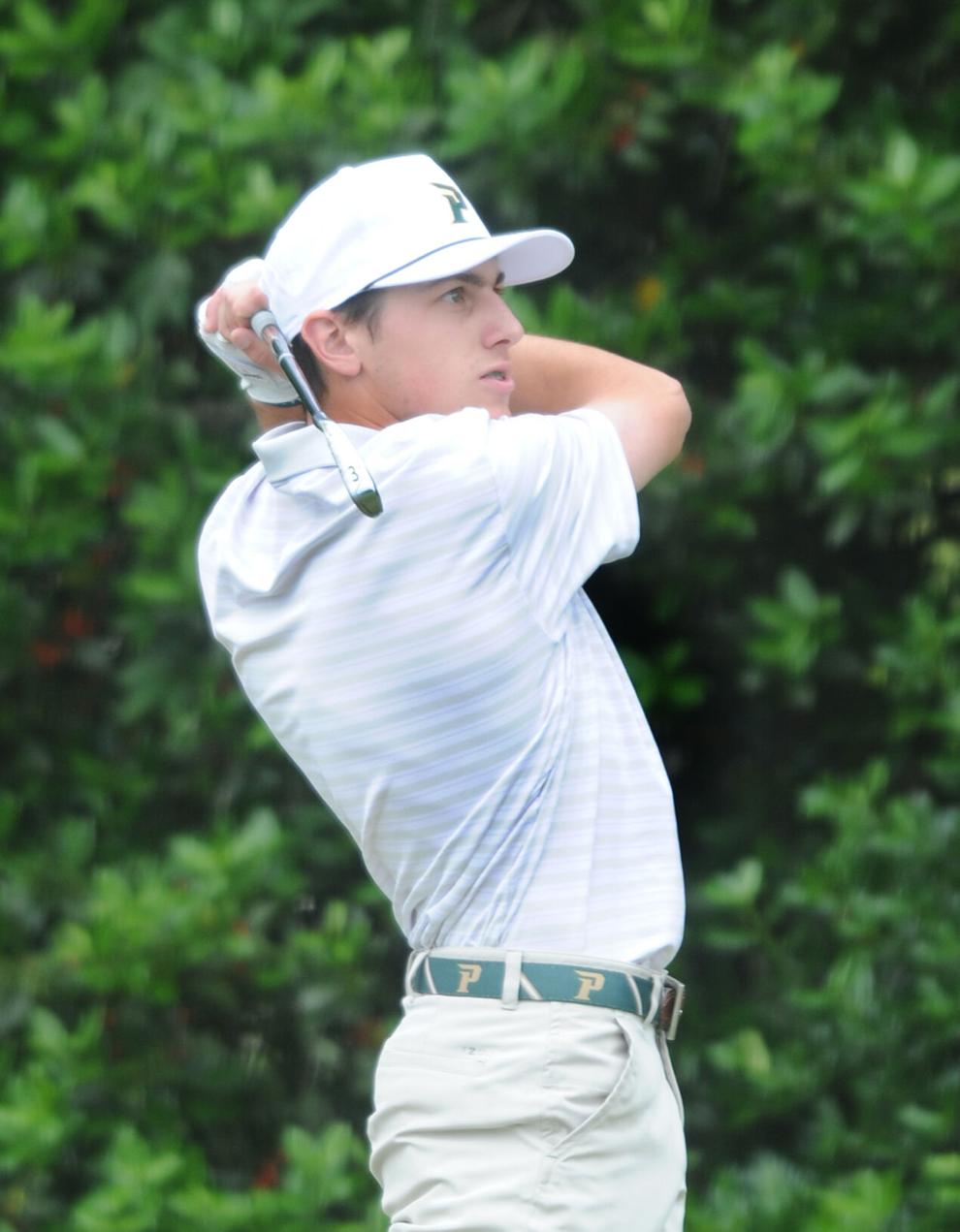 Bertagnole and Van Paris were additions over the last two years to the program in what formed the perfect storm for the team. Bertagnole finished in the top 20 in the state in his three years playing in Wyoming before coming to Pinecrest.
"It was the perfect storm. It was kind of something to defeat this whole 2020-2021 crap," senior Colin Dutton said. "It's been rough, but we've made the most of it. It's just so sweet to come out on top."
Dutton, an alternate on the 2017 state championship team, finished in a tie for sixth with a 77. He will play for the next four years at Wingate University.
"It's been a long time a-coming. We haven't had one since I was a freshman and we've had some really good teams," he said. "That's a true U.S. Open course, and it really showed today with that wind."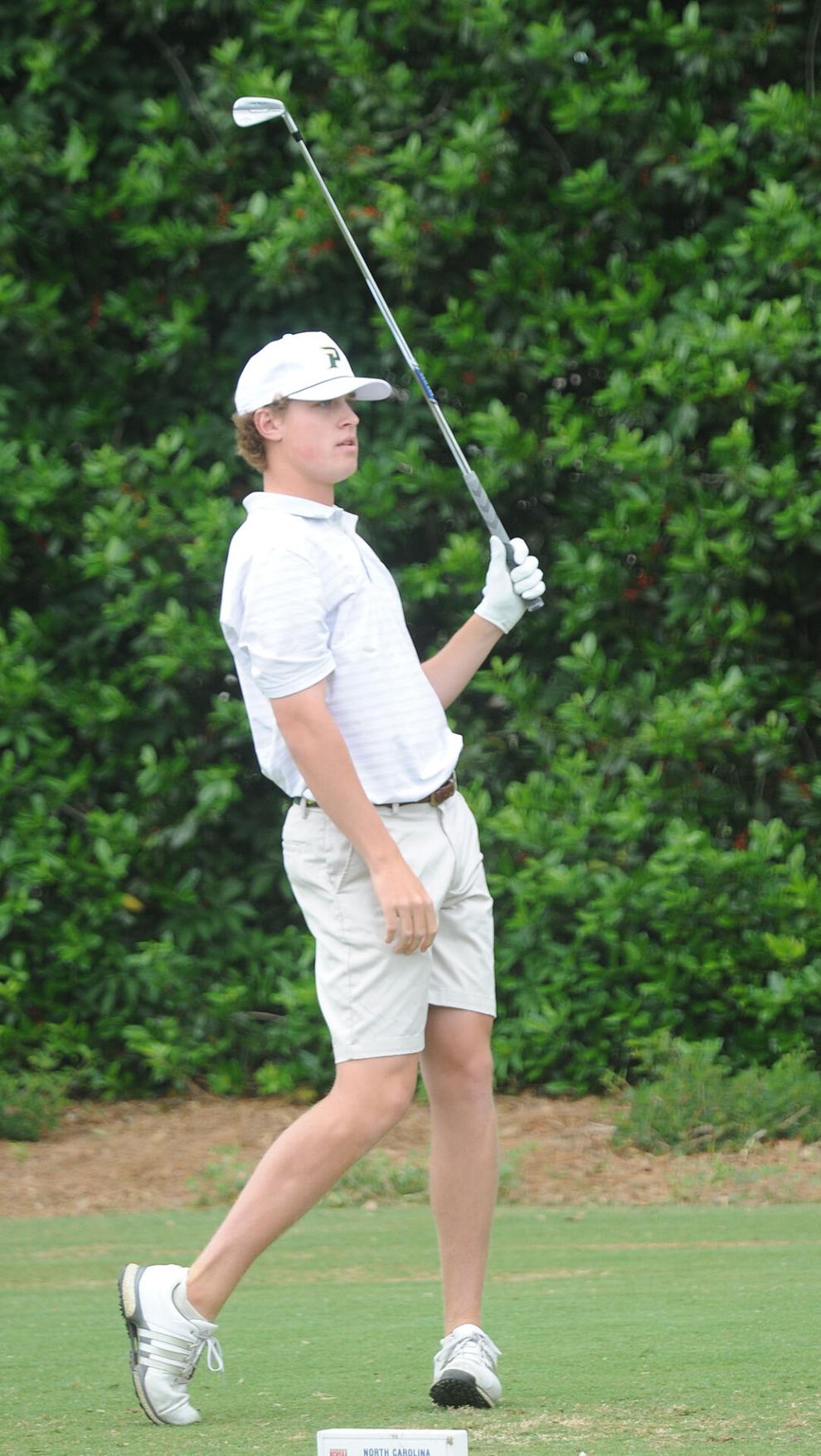 The lone underclassman on the four-man team was Bode, a junior, who righted the ship after a rough start to finish with a 79 and finish in a tie for 10th. Bode started the round 5 over through six holes.
"It means a lot, definitely experience wise," Bode said. "Me and Holland (Giles) next year can hopefully get it done. It sucks to not be able to have him out there today, but hopefully he'll be hungry next year to win another one."
As the team lost all of last year, Bode said the talk among his teammates was eagerness for this team to finish with a title that seemed in reach with last year's squad.
"To not be able to play any matches really hurt," he said. "We were just hungry to win something."
Beechler said this team had a "grit" about them to handle all the adversity that came with this season.
"We had a good shot at winning it last year, I think. It felt a little bit like redemption," Beechler said. "They wanted it even more because we didn't get to play last year. We always want to win, but we especially wanted to win it this year."
In the 3A boys golf state title contested on Longleaf Golf and Family Club, Union Pines' Tommy Reinhardt finished in 40th place with a 10-over-par 82.