The names of players past and present are easy for Ben Snyder to name off when he thinks back over the past eight seasons coaching the Pinecrest boys basketball team.
And those same names are the ones talked about when Snyder met with his team on Wednesday to inform the team that he would not return next season as the coach of the basketball team.
"We rattled off a bunch of different alumni that we've had. It's been an honor to coach them. Not only these guys, but a lot of alumni starting eight years ago," Snyder said. "I just look at it as an absolute honor and privilege to coach at Pinecrest."
Snyder, who was instrumental in helping build up the program among the state's elite teams in recent years, has resigned from his position, and will take a job as the head boys basketball coach at West Ashley in Charleston, South Carolina.
"I'm excited about the opportunity of a new challenge, but I absolutely loved coaching these guys," Snyder said. "I remember eight years ago coming in here, 30 people in the crowd, no announcer. We had the dungy lights, and the dark floor. You preach to your kids on your team that you always leave somewhere better, and hopefully we did that as a coaching staff."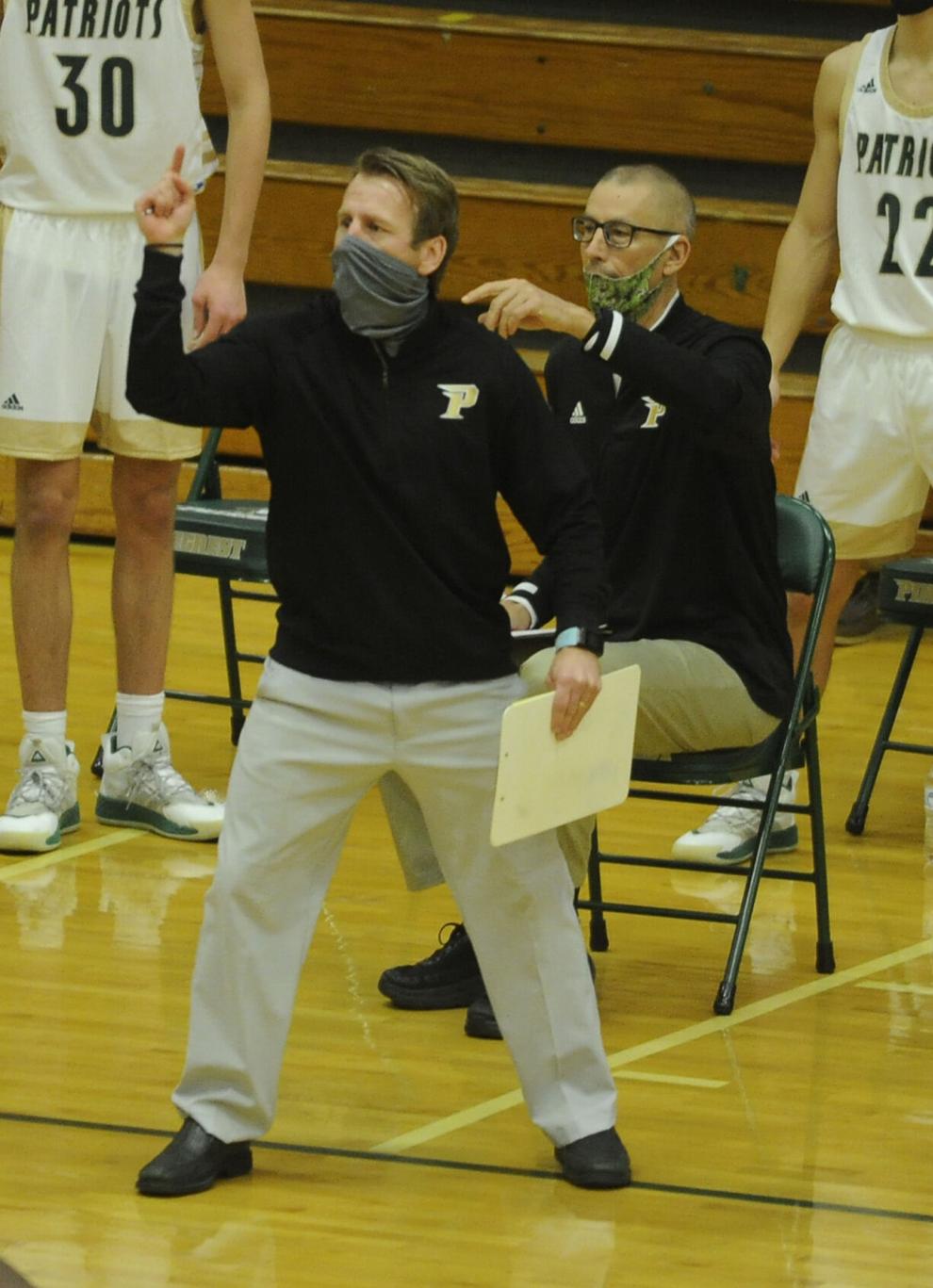 Snyder was hired as head coach of the Patriots before the 2013-2014 season, and made the state playoffs in seven of the eight seasons he coached. The Patriots won 20 or more games in five straight seasons, and a condensed schedule this season possibly cost the streak from extending to six seasons in a row.
The Patriots amassed a 148-63 record under Snyder, including a 62-30 record in conference play.
"We've improved for eight straight years. I'm not sure there ever is a right time, but that's a part of coaching," Snyder said. "My dad was a coach, I understood how coaching works. We just felt how everything lined up in Charleston, we just felt like this is where God wants us. That's the root of it, as far as a family decision."
The Pinecrest boys basketball program reached the regional round of the state playoffs back-to-back in Snyder's final two seasons. The 2020 team came one game short of a state championship game with an appearance in the East regional finals, and the Patriots reached the East regional semifinals this past season.
The Patriots also claimed two straight Sandhills Athletic Conference regular season and tournament titles in 2020 and 2021. Snyder was named conference coach of the year over the last two seasons as well.
"Coach Snyder is a phenomenal coach. He's done a lot of things that people don't get to see. Everybody wants to focus on the wins and losses, but for me, as a principal, he's made a point of embodying the green and gold," Principal Stefanie Phillips said.
"He's the ultimate team player. He brought ideas to Coach (Jeff) Hewitt, to myself and he was always looking for a way to make the Moore Gymnasium better, not just for his program, but for all the programs that are a part of this great school."
Snyder was appreciative for a supporting administration over his eight years from principals Dr. Thomas Farrell, Bob Christina and Phillips, as well as athletic directors Ernie Purnsely, Len Smith and Hewitt.
"In my opinion Ben Snyder is one of the best basketball coaches in the state of North Carolina," Hewitt said. "It has been a pleasure to watch coach implement his system into the Patriot basketball program. Coach has taken our program from good to great. West Ashley is getting a gem."
To reach those heights in the last two seasons, Snyder spoke highly of the play and leadership from this year's senior class.
"It's been an absolute joy to coach Ian (Blue), Sam (Stoltz) and Jacob (O'Reilly) this year, but Bradlee Haskell, I can't say enough about what he's done here over his four-year career," Snyder said. "(Haskell) has played with three different groups, along with some great players, but I can't say enough about our relationship and the type of person he has become."
Snyder said he will finish teaching through the end of the school year.