As an integral part of the midfield this season for the Pinecrest girls soccer team that made its second straight appearance in the state championship match, Lauren Landry earned top honors from the Sandhills Athletic Conference.
Landry, one of seven seniors on this year's roster, was named the conference's player of the year and five teammates were named all-conference with her.
Pinecrest finished the season 18-1, and did not allow a goal to an opponent until the 4A East regional final contest. The top four goal scorers in the conference played for Pinecrest this season, led by Landry's goal total of 38.
Landry also added 18 assists, as she was one of three players for Pinecrest who had double-digit assist totals this year.
Joining Landry on the all-conference team were seniors Kate Casey and Monica Etowski, juniors Blair Rice and Keaton Clark and sophomore Savannah Dunahay.
Rice led the conference with 34 assists this season and also scored 15 goals. Five players scored 10 or more goals this season for Pinecrest.
Clark was second to Landry in goals scored with 28 this season. Dunahay had 19 goals and 14 assists this season.
Casey and Etowski anchored the Pinecrest defense that had 17 shutouts and allowed five goals all season. Both players also chipped in on offense with four assists each, while Casey had four goals and Etowski had three goals.
Chris Larsen from Richmond was named coach of the year for the conference and Lumberton's Diamond Harris was named goalkeeper of the year.
Pinecrest Pair Honored for Softball
Two Pinecrest softball players were honored by the Sandhills Athletic Conference as they were selected to the all-conference team this season.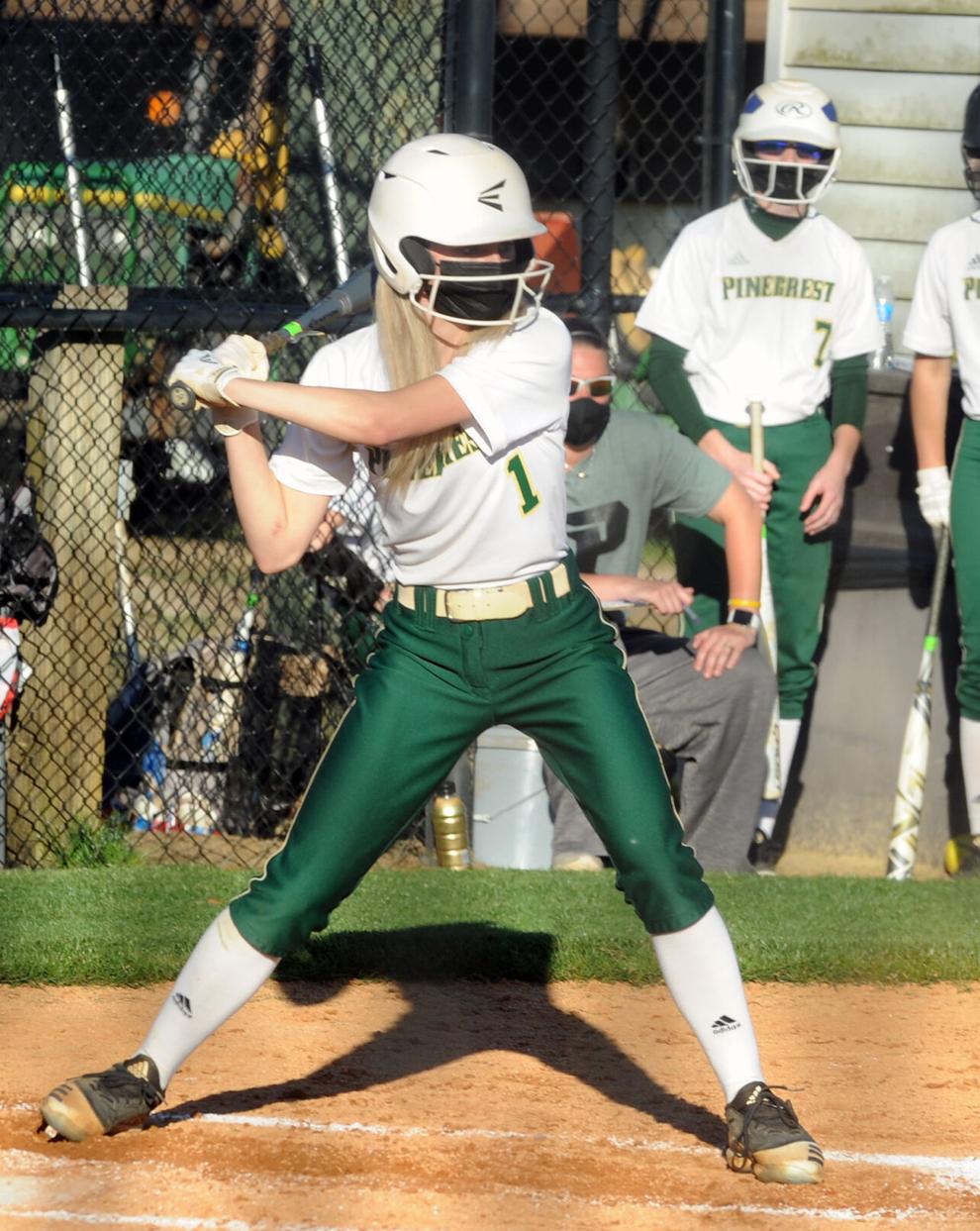 Senior Ashlee Ogburn and junior Aniyah Jackson were the two representatives for Pinecrest after finishing the regular season with a 1-11 record.
Ogburn led the team in hitting this season with a .375 average and added a pair of RBIs. Jackson finished second on the team with six RBIs and was second to Ogburn with a .333 average.
Lumberton's August Smith was named the conference's player of the year, Jack Britt's Carlie Myrtle was named pitcher of the year and Purnell Swett's William Deese was named coach of the year.