A hat trick from junior Gerald Ofosu helped the Pinecrest boys soccer team earn a 13-0 Sandhills Athletic Conference win at Seventy-First on Friday.
The Patriots (2-0) scored their first goal 20 seconds into the match that was called at halftime.
Senior Max Hildebrand assisted on one of Ofosu's three goals, and added two more in the match to lead the team with three assists and had a goal as well.
Johnny Grgurevic had a pair of goals and added two assists in the win.
Other goal scorers for the Patriots included Gray Smith, Connor Morgan, Nick Vences, Jason Koepp, Ethan Howery, Nick Fidandis and Landon McMinimy.
Gilberto Malagon had a pair of assists.
Pinecrest plays at Purnell Swett on Monday.
Boys Lacrosse Shuts Out South Garner
Behind a balanced offensive attack where 12 players found the back of the net for goals, the Pinecrest boys lacrosse team claimed a 19-0 win at South Garner on Friday.
The win brings the Patriots' record to 1-1 overall and in conference play.
Leading the offensive onslaught were freshmen Gavin Laton and Weston Thomson with three goals each. The duo accounted for five points each in the match as they also added a pair of assists each.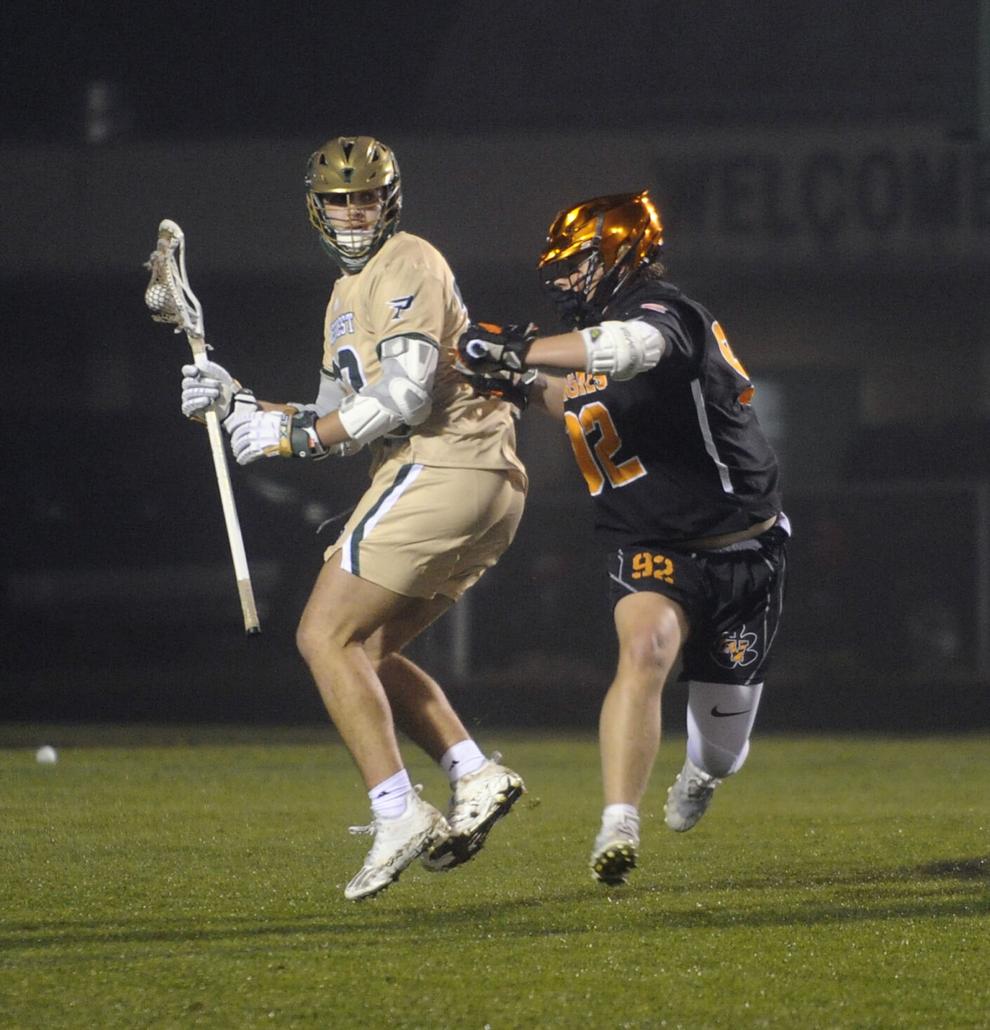 Senior Logan Laton had six points, including four assists with his two goals.
Senior Jason Voltz and freshman Harrison Vesely each scored two goals in the win.
Also adding one goal each were Bryant Harris, Marco Wellener, Ben Wolfe, Gavin Hoover, Chris Kaufman, Emilio Najm and Josh Ford.
Vesely also was a perfect 5-for-5 in faceoffs.
Pinecrest plays at Terry Sanford on Tuesday.
The girls lacrosse team lost 18-4 on Saturday to Weddington.