Both varsity basketball programs at O'Neal traveled to Fayetteville Academy Thursday night for a nonconference matchup and both teams came away with wins.
The girls earned a 54-17 win in the opener, and the boys closed out the sweep with a 62-39 victory.
In the girls game, the Falcon defense sparked a 14-0 run to start the game. As a team, the Falcons grabbed 17 steals, turning them into 26 points off turnovers.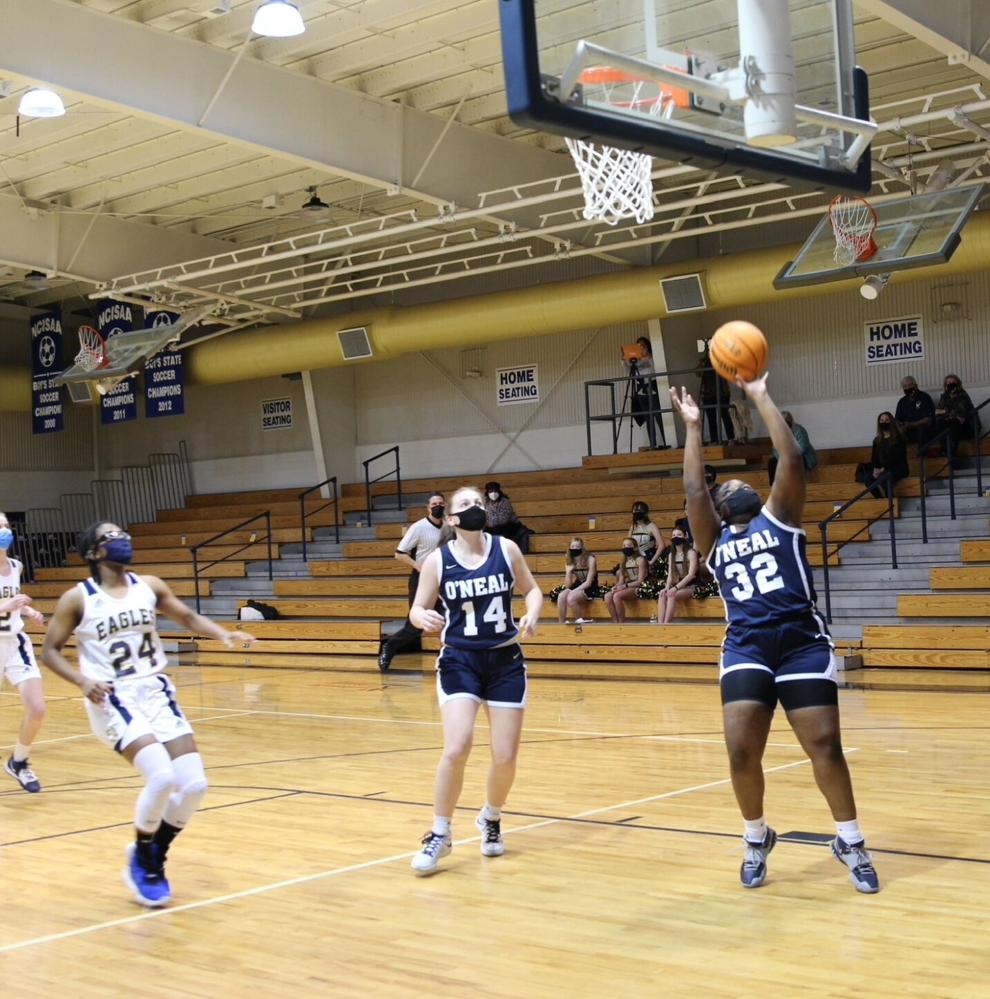 The defensive intensity fueled the Falcon offense which headed into the halftime locker room leading 30-10. The second half saw quick ball movement and rebounding lead to numerous scoring opportunities as all Falcons in uniform added to the victory in numerous statistical categories. In the end, the Falcons grabbed the 54-17 victory to move to 12-1 overall.
The Falcons were led in scoring by Ashanti Fox's 17 points and five steals. Joining Fox in double digits were Kayla Jenkins with 13 points, six rebounds and five steals, and Caelan McHarney's 11 points, six rebounds, and four steals.
Talayah Baldwin added a season-high eight points to join her nine rebounds on the evening. The win moves the Falcons to 12-1 on the season, who head into the final week of the regular season sitting at No. 3 in the latest MaxPreps NCISAA 2A rankings.
On the boys end, the Falcons used full court pressure to jump out to a 25-4 lead by the end of the first quarter.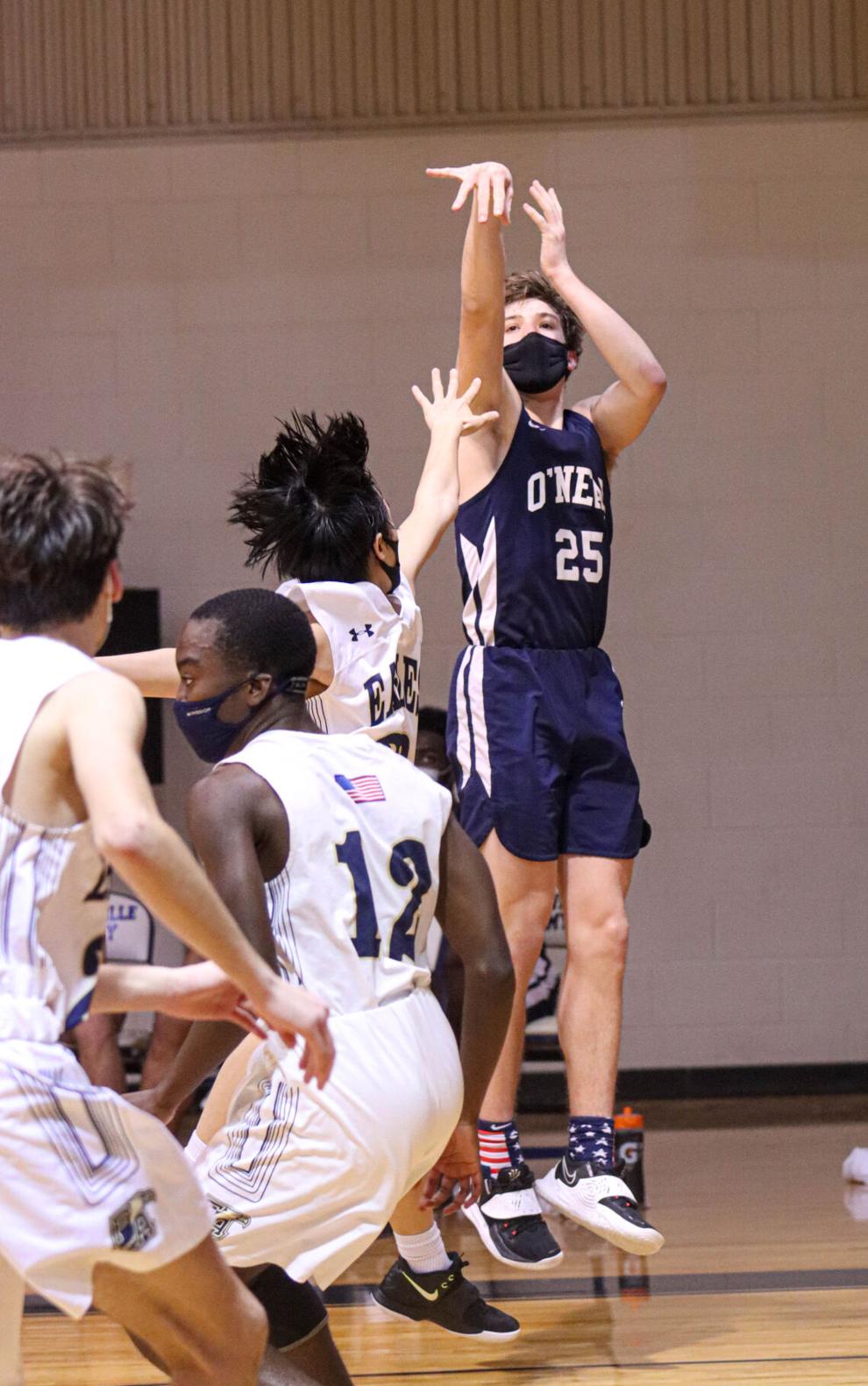 The Falcons forced 27 turnovers in the game, causing 11 in the first quarter. Building on the defensive intensity, the Falcons were able to get out and run moving the ball offensively with great precious leading to 18 assists on 26 field goals.
Overall, in a dominate performance from start to end, all 10 Falcon players in uniform scored and saw great game action. T.J. McGraw and Phillip Hancock led the Falcons in scoring with 13 and 10 points respectively. The Falcons 62-39 victory moves them to 6-8 overall heading into the final week of the regular season.
Both Varsity teams will close out their regular season campaigns hosting Cary Christian on Wednesday.