To close out their Pinecrest soccer careers, seniors Gerald Ofosu and Landon McMinimy were selected to the N.C. Soccer Coaches Association's all-state team this week.
Pinecrest finished second in the Sandhills Athletic Conference standings behind Lee County. With a 17-4-2 overall record, the Patriots advanced to the second round of the N.C. High School Athletic Association before falling 2-0 to Holly Springs.
Ofosu and McMinimy were a vital part of the attack and midfield for the Patriots this season.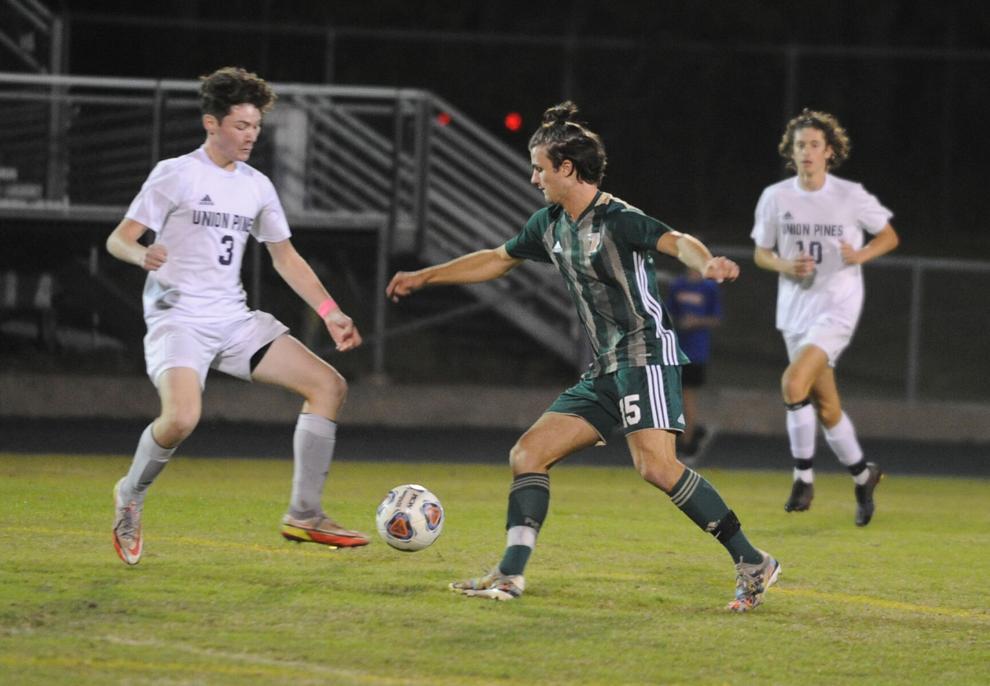 McMinimy and Ofosu were also named all-region by the N.C. Soccer Coaches Association. Union Pines sent seniors Griffin Booker and Sean Blatz to the all-region squad.
Ofosu was also one of two local soccer players who claimed individual soccer awards from the Sandhills Athletic Conference.
The Pinecrest senior was named the conference's offensive player of the year, and Union Pines junior goalkeeper Liam Thayer was named the conference's goalkeeper of the year.
Thayer allowed 21 goals in 1,190 minutes between the pipes to register a 1.4 goals against average. Along with help from the Union Pines defense, the goalie had seven shutouts this season.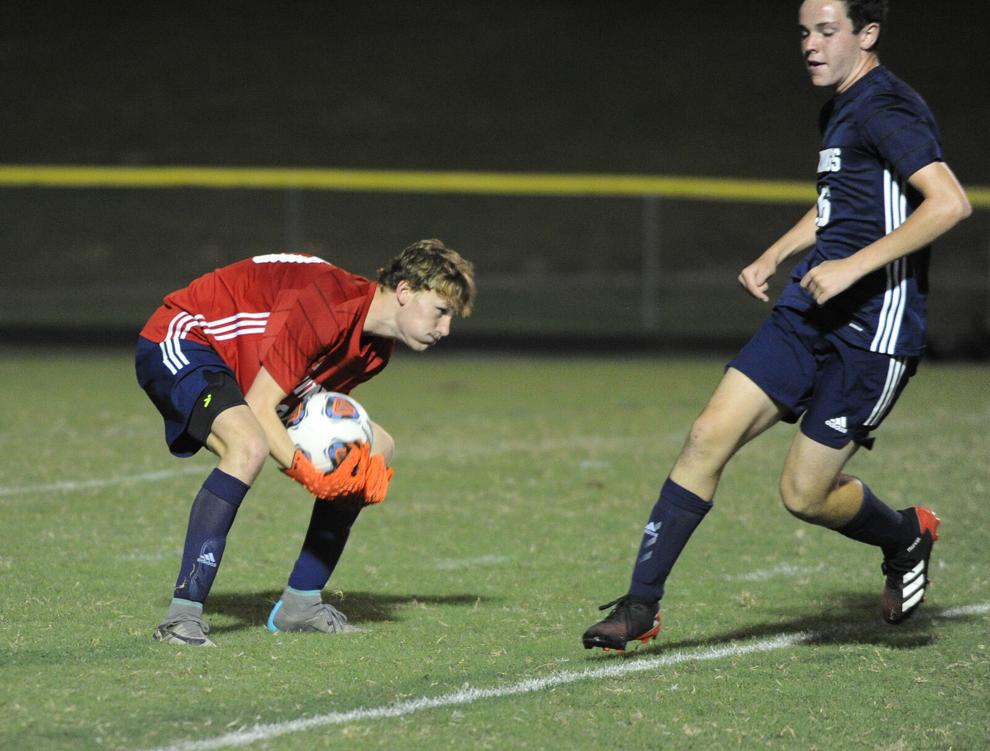 Joining the pair on the all-conference team from Pinecrest and Union Pines were six others. Pinecrest's Matthew Mueller, Eric Sabiston, Ben Velevis and McMinimy were named all-conference, and Union Pines sent Jordan Carr and Booker to the all-conference team.
Both players helped bolster the Vikings defense this year. Booker did score two goals and assists on another two scores, while Carr finished with one goal and one assist.
North Moore had seven players named to the Mid-Carolina Conference all-conference soccer team. The Mustangs made a run to the fourth round of the state playoffs and finished the season with a 10-6-2 record overall to finish second in the conference standings.
Seniors Tristian Aviles, Noel Hernandez, goalkeeper Alex Garcia and Fernando Martinez, along with junior Jose Betancourt, sophomore Christopher Velazquez Avila, and sophomore Ricky Bentancourt were named to the all-conference team.