The O'Neal School varsity boys golf team won the Tri-TAC Conference championship Monday, at Pinehurst No. 6 in a close match that saw the team trailing after nine holes.
Perseverance was the word of the day as the Falcons overcame some early adversity and clawed their way to victory on the back nine.
After a bumpy front nine, seventh-grader Jack Halloran made two birdies while firing an even par 36 on the inward nine to shoot 77 and claim medalist honors for the tournament. Halloran, also earned all-conference honors and was named Tri-TAC conference player of the year.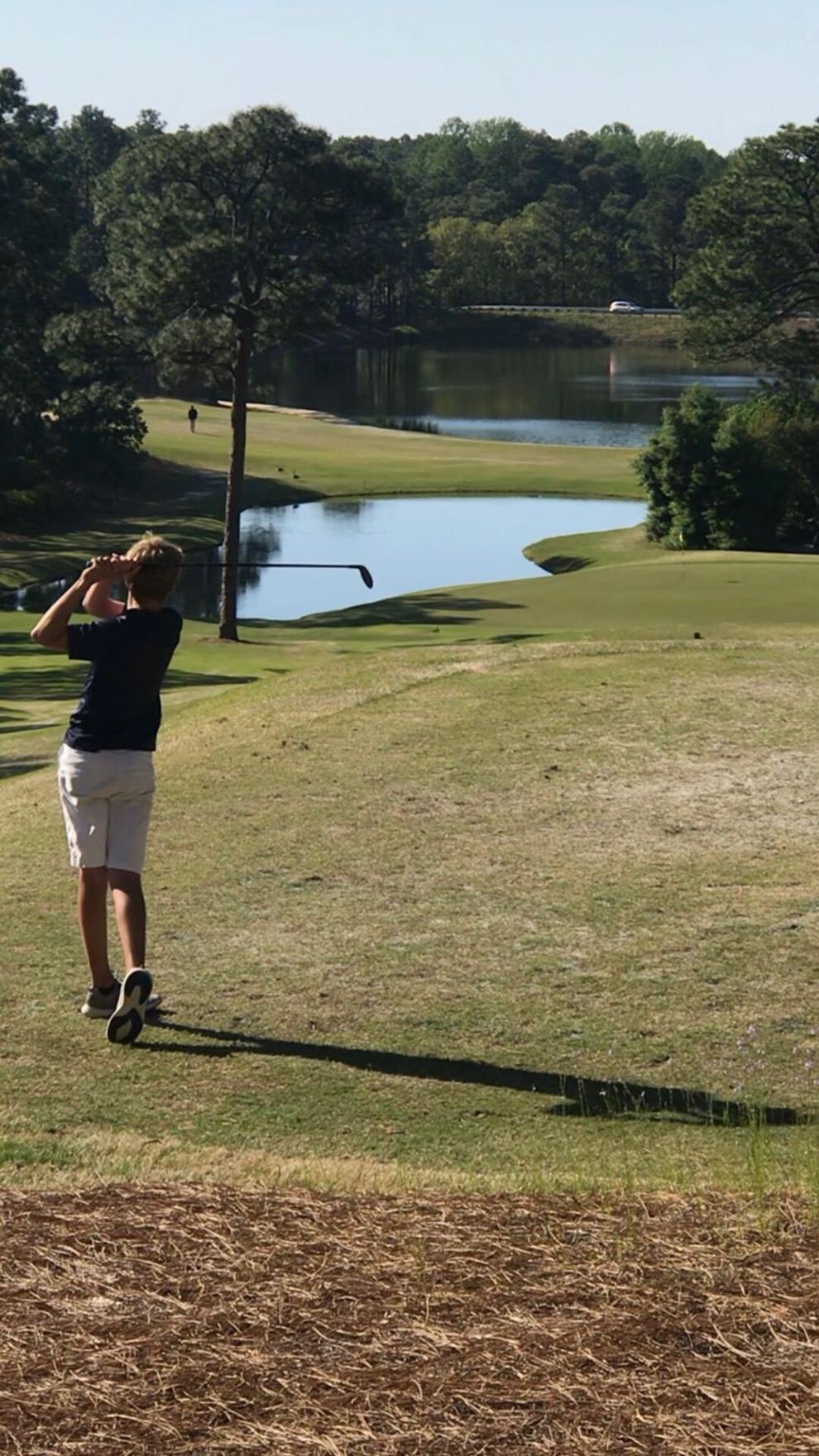 Freshman Max Martin continued his year long solid play shooting 78 to seal the victory and also earn all-conference honors along the way.
In addition, coach Jon Halloran was named Tri-TAC conference coach of the year.
"We have a very young team with Max, Jack and another seventh grader Jacob Graham as our leading scorers, but they've grown up fast and competed at a high level. I'm incredibly proud of our young men and what they've accomplished thus far," Halloran said.
The journey continues for the team as they've earned their way to the state qualifier at High Point Country Club on Monday.
Vikings Take 1st and 3rd at Conference
Union Pines' Tommy Reinhardt finished as the Tri-County Conference player of the year on the boys side as he carded a 37 at Keith Hills on Monday in the conference championships.
Reinhardt was one of four Vikings to post rounds under 40 in the event as the team won the boys title, and coach Alan Cox was named coach of the year.
Reinhardt and Southern Lee's Chris Woodell shared the same scoring average over the six events this season. Woodell was medalist on Monday.
Other scorers for the Union Pines boys were Konner Kinlaw with a 37, Gage Hull and Landen Daugherty each with a 39 and James Riley with a 50.
On the girls side, the Vikings finished third in the conference championships and third overall.
Jaclyn Manzo led Union Pines with a 49, Carolyn Coffey had a 52, Sara Adams had a 53, Shawna McDonald had a 55 and Morgan Pettine had a 58.
Triton's Lana Klein won medalist and was the conference's player of the year with a 41 on Monday.