In the Yadkin Valley Conference golf match hosted at Beacon Ridge Golf and Country Club on Thursday, North Moore had the two medalists in the event, but Chatham Central came out on top in the team match.
The Mustangs lost by six strokes in the girls match, 167 to 173, and also by nine strokes in the boys match, 202 to 213.
After claiming the first girls golf match win in school history last week, the North Moore girls golf team came up just short, despite Paige Ritter's round of 48. Ritter closed out her round with a birdie on the final hole.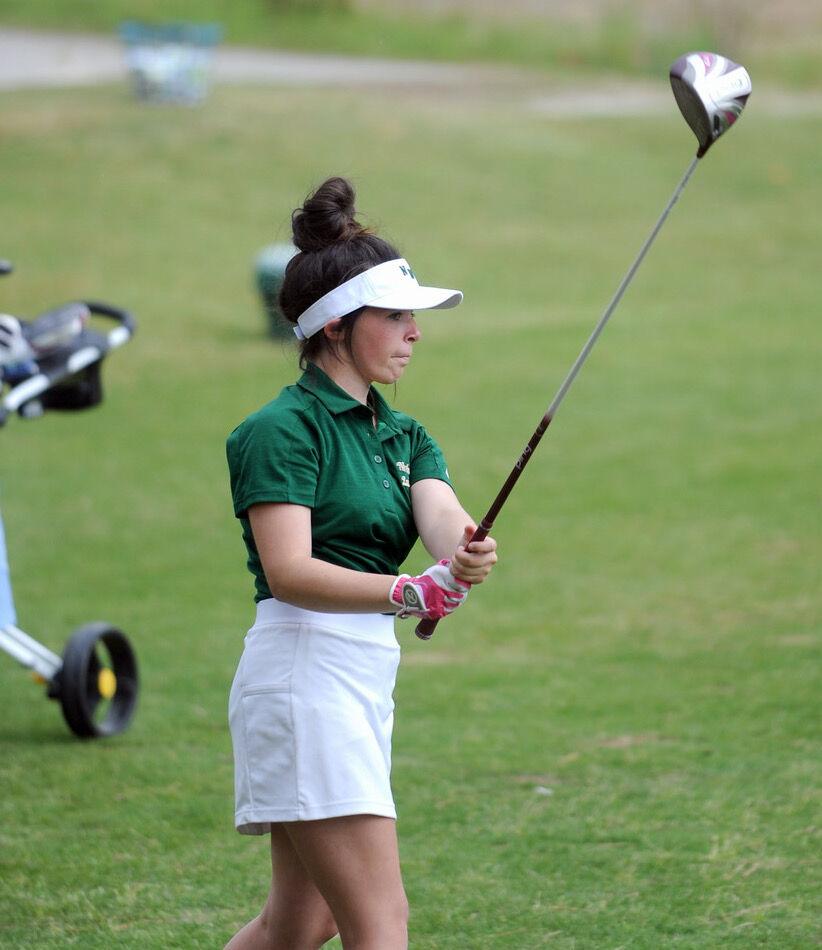 Dianna Miranda had a 62 and Amber Sheffield had a 63 to round out North Moore's scoring.
North Moore's boys were paced by Will Morgan with the low round of 48. He was the only Mustang to post a round under 50 for the nine-hole round.
Isaiah Maness had a 51, Hayden Garner had a 55, Landon Hussy had a 59 and J.J. Doutt had a 60 to round out the North Moore scoring.
North Moore plays at Red Bridge Golf Course against Gray Stone Day School on Monday.