Pinecrest senior attack Logan Laton and Union Pines goalkeeper Savannah Telemeco were honored with individual awards recently as Conference 7 announced its all-conference lacrosse team and individual awards.
Pinecrest and Union Pines had 22 athletes named either first- or second-team all-conference on the boys and girls teams.
Laton was named the boys conference offensive player of the year as the Patriots made history this season winning their first N.C. High School Athletic Association state playoff game at Sanderson before falling to Fuquay-Varina. Laton scored 37 goals and assisted on 30 other scores. He averaged 5.6 points per game this season.
In goal for the Vikings, Telemeco was named the girls goalkeeper of the year in the conference as Union Pines went 4-4 this season in conference play.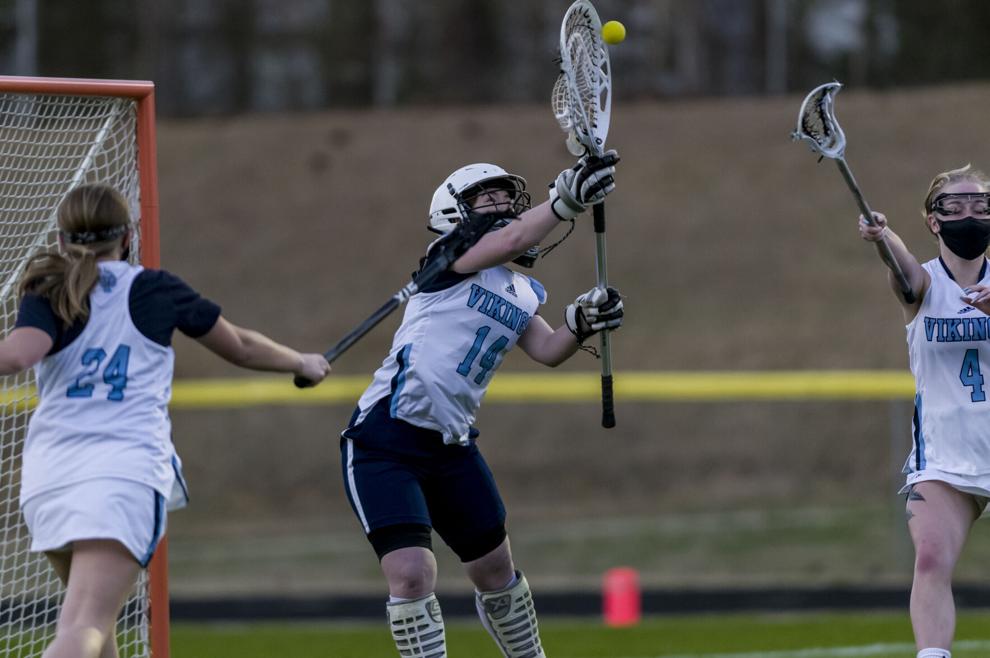 Along with Laton being named first-team all-conference, Pinecrest's boys team had five other players selected to that distinction.
Freshman attack Weston Thomson finished second in the league in goal scored with 41, and also assisted on 17 scores to earn first-team honors. Also selected were defenders Tyler Steele and Deacon Medwick, as well as midfielder Eric Frunge and senior faceoff specialist Jonathan Stansel. Steele and Medwick each had more than 25 groundballs and more than 18 turnovers caused, and Frunge collected 84 groundballs. Stansel won more than 75 percent of his faceoffs to earn all-conference honors.
The Pinecrest boys had five players named second-team all-conference. Goalie Dominick Bialer, Emilio Najm, Gavin Laton, Ben Wolfe and Luke Bullock were those selections. Laton scored 29 goals and had 21 assists and Wolfe added 20 goals this season. Bullock scooped up 33 groundballs, and Najm had 26 groundballs of his own. Bialer had a .685 save percentage in goal.
On the girls side, Pinecrest had three players named first-team all-conference, and Union Pines had two.
The Patriots trio selected were junior defender Kaylee Akerlund, junior midfielder Haley Adamo and senior attack Genesis Lutsky.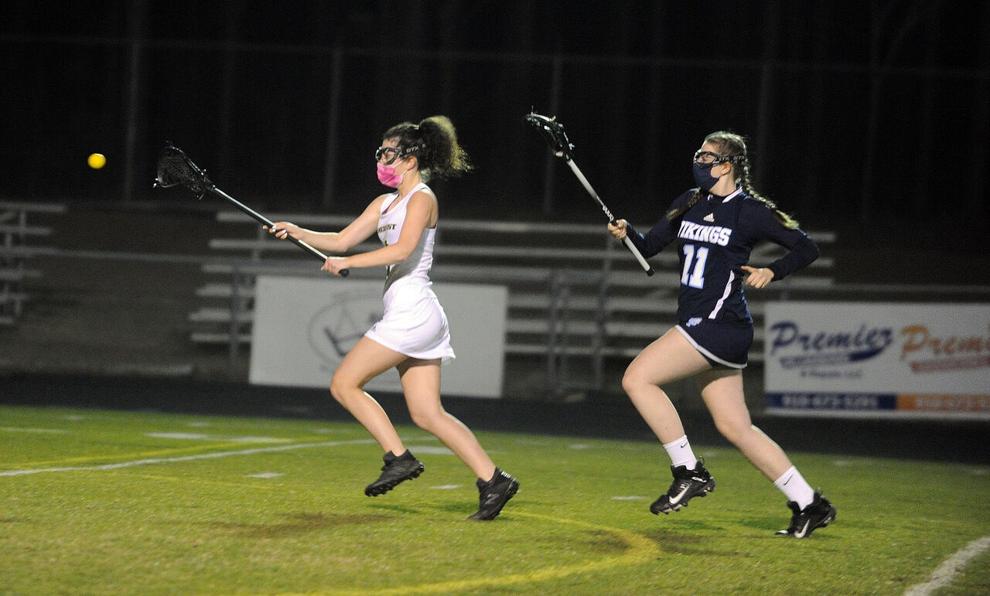 Adamo led the Patriots in goals scored with 20, and Lutsky added eight goals and 12 groundballs. Akerlund had 11 groundballs.
Union Pines' first-team selections were Gabby Wood and Janie Spicer.
On the second team, Pinecrest had Mya Hausauer, Allie Hirst and Katherine Monk. Union Pines was represented by Abby Anderson and Shania Jones.
Hirst led Pinecrest in groundballs this season with 20, assists with 13 and also scored 17 goals. Monk scored 10 goals.