Last week I was on the road to a championship. I had the opportunity to be the live-stream commentator for the Elite Invitational held at Longleaf Golf and Family Club. The tournament drew 109 of the nation's top competitive junior golfers with almost half the field committed to Division-I schools.
The level of competition rivaled a USGA national championship. The level of focus, seriousness and competitive spirit was unparalleled. Covering almost 20 hours of play, I made some interesting observations about aspiring champions.
Their swings were finely tuned. I never saw one swing with faulty mechanics. Equal to the power and efficiency of their swings was their finely tuned short games. I am always telling my students, "Golf is a game of both power and finesse. You need both." In watching hundreds of shots, with only one exception, I never saw a player react emotionally to a bad shot. Calm concentration characterized their mental-emotional state throughout the round.
The biggest insight I gained was from watching Josh Ryan combat trouble. The fifth hole at Longleaf is a short par 5, a dog-leg left. Ryan, the leader going into the third day, took too aggressive of a line on the left. His ball ended up in the trees with no shot to the fairway or green, except to pitch out.
With a host of trees overshadowing his ball about ten feet in front of him, he had about 130 yards on a straight line to the green. He took his aim as if the trees did not exist.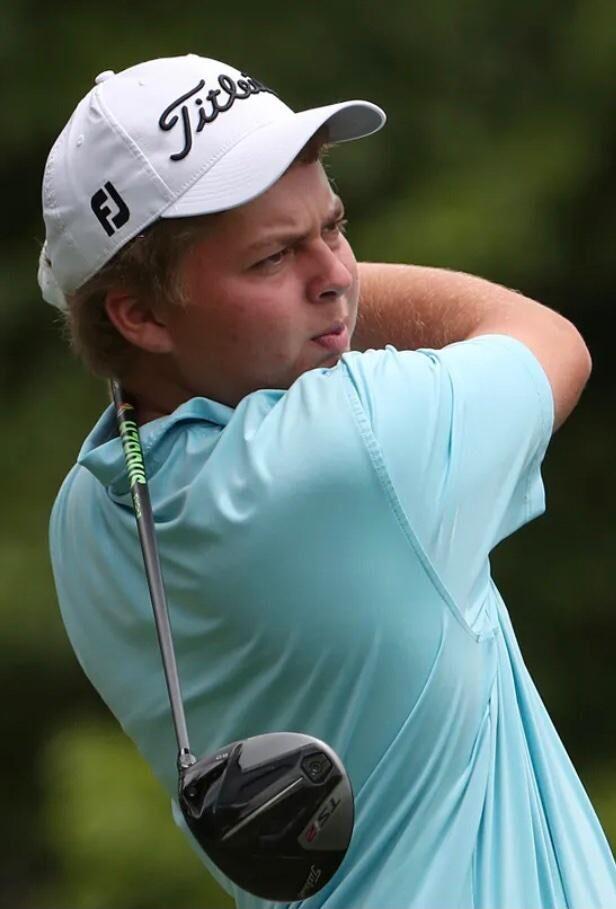 "What is this guy doing? He is going to hit it right into the trees!" I screamed to myself. "There looks to be about a five-yard opening through the trees, but unless he is a magician, there is no way he has a shot. With only four holes left in the championship, this guy is nuts to take this line!"
He proceeded to take the impossible shot. His ball hit the top of the trees, and landed in the deep muddy rough underneath a bridge.
"He's lost it now!" I thought. "He is going to get at least a double. No doubt, he just lost his lead." Somehow he found his ball, thrashed through the muck, and took a wack from another impossible lie. The ball landed in the sand trap. "The poor guy, he was doing so well until now," I thought.
From the sand, Josh hit a specular shot which landed about six feet from the pin. He confidently sunk his putt for par. "What just happened?" I said in shock, I could not believe he didn't end up with a seven or eight. Dazed in disbelief, I marched over to him.
"Was that a par?" I asked.
"Yes," he replied, as he strutted to the next hole as if the best par I have ever seen was no big deal.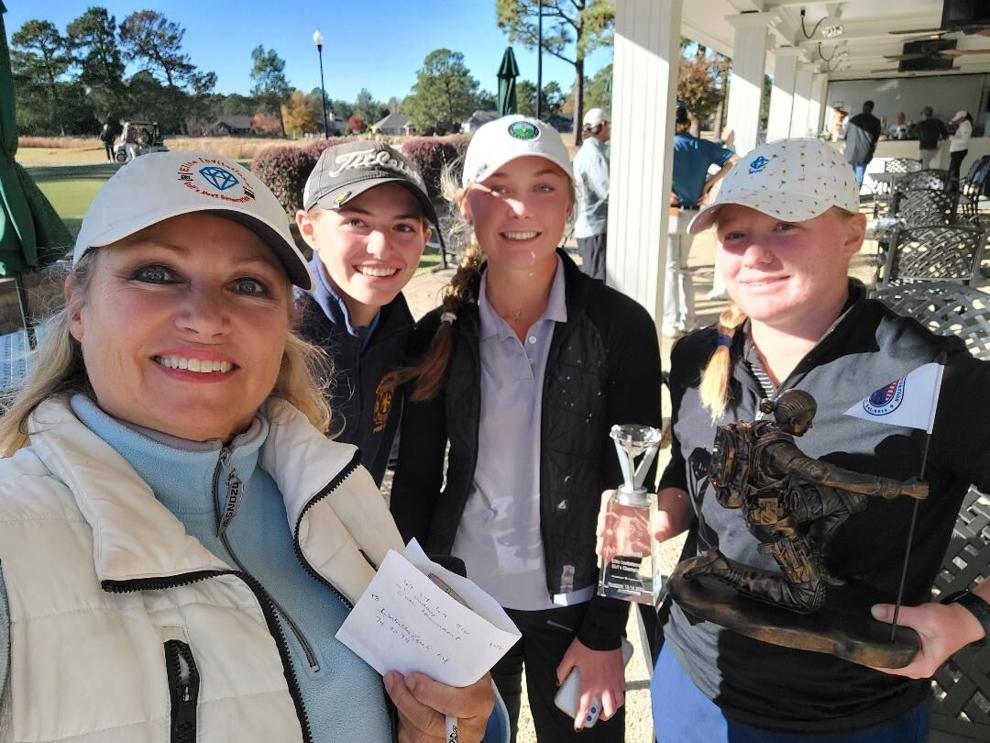 Where a lesser competitor would have balked under the pressure, or lost his cool, Ryan never flinched in the heat of trouble.
The championship was won by Jackson Mitchell on the final hole after Mitchell hit a spectacular approach shot to a few inches for a birdie.
Afterwards, I caught up with Ryan.
"You are the Great Magician!" I told him. "What were you thinking on that shot?"
"I didn't want to pitch out because then I'd only have a chance at par. I often hit my drives left and right, not straight, landing in trouble," he said. "I like working things out on the golf course, so I practice my trouble shots. I thought I could get my ball over the trees because I have practiced that shot before."
"Ah, I get it now. Because you find ways to hit every kind of shot on the course, both good and bad, you are not afraid of an impossible shot," I said. "It becomes possible to you because through creativity, you find a way. Because you know you can hit whatever the shot requires, there really is no bad shot for you – just a creative next shot."
Earlier in the day I interviewed Morgan Ketchum, the girls champion. I asked her about her drive that hit a tree on the same hole and how she recovered from it. She gave me the same exact answer! "I hit it in the trees a lot and have had a lot of practice hitting those shots."
I was deeply inspired by this champion mindset: "Champions maintain their confidence when in trouble because they have practiced the trouble shots as much as the easy shots. When they get in trouble, it doesn't rattle them because they know how to get out of trouble!"
That's the difference between a champion and an average player. Average players don't practice the trouble shots, so when faced with trouble, they lose their confidence and cool.
Now for that sand trap you don't like getting into, what if you learned how to get out of the sand? You'd never be afraid of sand traps again. Just maybe, when you do, you too, will make the greatest par ever.
Veronica Karaman is a performance coach, speaker, author and professional golfer. Contact her at truechampionacademy.com. The Champion's Way: Core Foundations for Achieving Peak Performance in Sports and Life book is available on Amazon.com. Text 757-407-1907 for a free performance coaching consultation. Contact Veronica if you are looking for a speaker for your group or organization.