Between the pigtailed poppets on ponies trotting around short stirrup courses and polished Olympic competitors galloping over the most formidable cross country tracks in the world, there's a group of teenaged equestrians in hot pursuit of eventing glory.
Later this month, teams of riders aged 14-21 from each of the U.S. Eventing Association's 10 areas and Canada will compete at the Adequan/FEI North American Youth Championships at Rebecca Farm in Kalispell, Montana. 
Last month, 12 riders were named to represent Area II, which incorporates North Carolina, Virginia, Maryland, Delaware, New Jersey and Pennsylvania. On the CCIJ2*-L team are two local riders: Colette Leber of Pinehurst and Dylan Philipps, who is based in Pittsboro.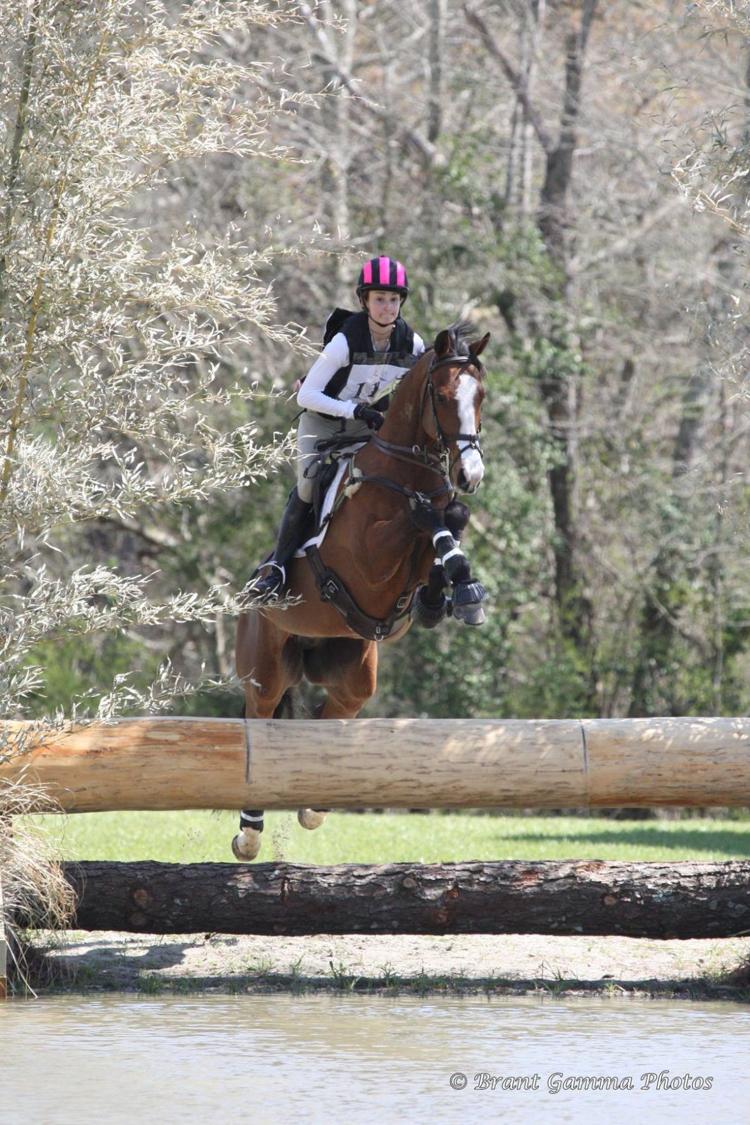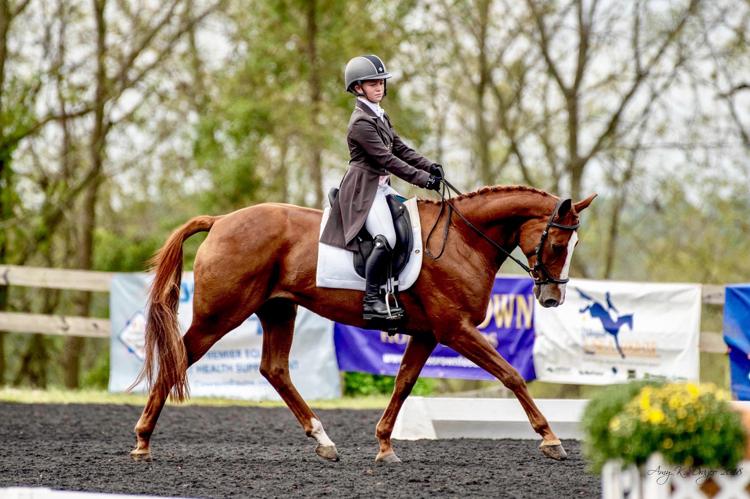 Until last year, Leber was a familiar sight at local shows on her 15-hand Connemara mare Indian Summer Kaylee. When she was in fifth grade herself, Leber got six-year-old Kaylee and got hooked on eventing through Pony Club.
"I really liked the freedom and not being combined in a ring, just being out with the horse in an open field going fast and jumping," said Leber. 
She brought Kaylee from a green broke pony to placing well at Training level and schooling Preliminary with the help of her trainer, eight-time Olympian Mike Plumb.
"When I got Kaylee she really hadn't done anything, and neither had I, so it was really difficult. There were a lot of times where I wanted to give up. I wished I had a horse that knew what to do and would just kind of take care of me," she said.
"But I look back and see everything we've overcome and I'm really glad I had that experience.  It taught me the importance of patience and how to let things fall into place."
Last August, Leber and her mom Tammy set out in a last-ditch effort to find the ideal Young Riders horse. After sitting on 20 horses in Florida the previous winter and failing to find a match, time was running out. Now 18, Leber is in her final year of eligibility for the two-star at NAYC. 
Enter Willie Wiggins. A 14-year-old Thoroughbred with a two-race career long behind him, he came with an impressive resume as a safe and capable Young Riders horse.
"I sat on him second and he actually wasn't my first choice; I liked another one better. But my mom kept telling me that I needed to go ride him again and take him cross country schooling," Leber recalled.
"His ears were perked the whole time, always looking for the next fence. He's small but he has so much power, so it was really cool having all this energy and power underneath me and knowing that he could go and jump anything I asked him to."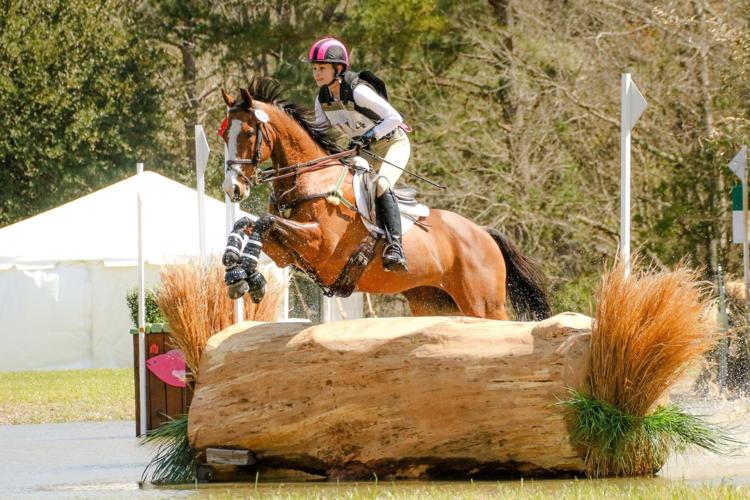 Leber made the transition from a kick-along Connemara to a quirky off-the-track Thoroughbred with style, and the pair quickly gelled. They've placed second in three of their six recognized outings at Preliminary and added only cross country time penalties to their dressage score at the Carolina International CCI2*-L at the Carolina Horse Park this spring.
 "I remember going into the start box at Carolina and I don't think I've ever been so nervous," Leber said. "But I just have to keep calm and remember that we can do it."
At home, Leber rides almost every day and lessons with Plumb three or four times a week when preparing for an event. Now within grasping distance of her Young Riders dream, she acknowledges that support from him and from her parents has put her there. 
"My dad, who really isn't a horse person, takes the time out of his day to drive out to the Carolina Horse Park to watch me do an 80-second showjumping round," she said.
"Honestly I really couldn't think where I would be right now if I wasn't riding with Mike. I'm there every day, Mike and I talk about every little detail that has to do with the horses. Even just being around when I'm not riding I learn so much."
Leber graduated from The O'Neal School this year, and hopes to ride professionally after college. She'll devote a full year of riding before enrolling at the University of Kentucky to study equine business management.
"You can be a good rider and have all the talent in the world, but if you don't have good horsemanship skills there's not much that you can do," she said. "Everything revolves around them. They're the main athletes. They do so much for us that we have to take the best care of them that we possibly can." 
The Area II team will spend a few days training at Loch Moy Farm in Maryland before shipping to Montana on July 19. The NAYC competition will run from July 24-28. Leading up to Montana, Leber said that she and Willie Wiggins are working on their dressage. 
"He really is a good mover for being off-the-track, it's just that he loves to jump," she said. "He can be fussy and has a lot of little quirks, so it's just keeping his attention on me. Once he gets into the ring he's pretty much all business." 
At 15, Dylan Philipps has only been eligible to compete at Preliminary since last spring. But then again, she's always been a precocious rider. 
Since it was posted in 2010, a video of six-year-old Dylan riding an Introductory level dressage test at Antares in Pinehurst on her pony Rusty has amassed more than 480,000 views on YouTube. She joined Pony Club on her seventh birthday, and contested her first Preliminary level horse trials two weeks before turning 14.
Dylan grew up on her family's farm in Pittsboro, and started dressage lessons with her mother's trainer Eliza Sydnor. Not long after, she discovered NAYC while spectating at the Pony Club national championship held concurrently at the Kentucky Horse Park.
"I was too young to even complete in the Pony Club championship," Dylan recalled. "We walked over ho the other side where Young Riders was going on. I hardly had any idea what it was, but they were showjumping in the Kentucky grandstand and I knew I wanted to do that. My mom was like: that's never going to happen." 
These days, her mom Meredith picks her up with horse in tow from the Chatham School of Science and Engineering in Siler City and drives her down to Southern Pines for late afternoon lessons with Bobby Costello.
Dylan was named to the Area II team with her 11-year-old Irish Sporthorse mare Fernhill Fierce, who goes by Rizzo.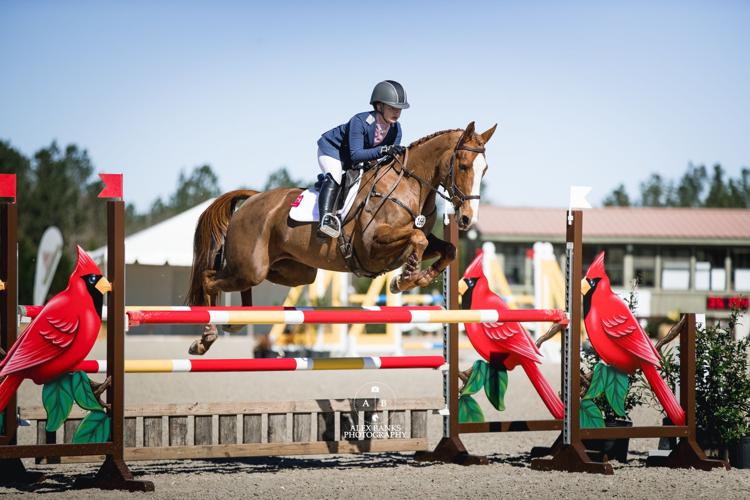 The Philipps family found Rizzo in Tennessee two summers ago. Scrolling through Facebook, Dylan found a listing that supplied just enough information to be promising: chestnut mare for sale, ready to go Preliminary. 
 "We were on a mountain trip in the summer with my grandparents," Dylan said. "We were being awful guests because we kept going and looking at horses." 
But the whole family piled into the car and went to look. At the time, Rizzo had competed through Training level with another junior rider.
"She was not what I wanted necessarily: I didn't really like chestnuts and wasn't really looking for a mare, but from the start when I got on that horse I knew she was the one."
Since they moved up to Preliminary last spring, Dylan and Rizzo have placed first or second in six junior Preliminary divisions — including winning at the Pony Club national championships — and placed third in the junior national championship at Virginia Horse Trials in November. This spring, they finished the Carolina International CCI2*-L on their dressage score. 
"She's been a great Young Riders horse because she knows her job and she's a great partner, but she doesn't make it easy," Dylan said. "She's really a pretty competitive horse and she's capable of turning in a really great dressage test if she stays relaxed."
Rizzo lives on the Philipps family farm, where the pair does most of their conditioning. They jump weekly with Costello and take a few dressage lessons each month with Cindy Sydnor in Snow Camp. Costello helped her formulate a conditioning schedule before her first FEI-level event last fall, but now that's up to her.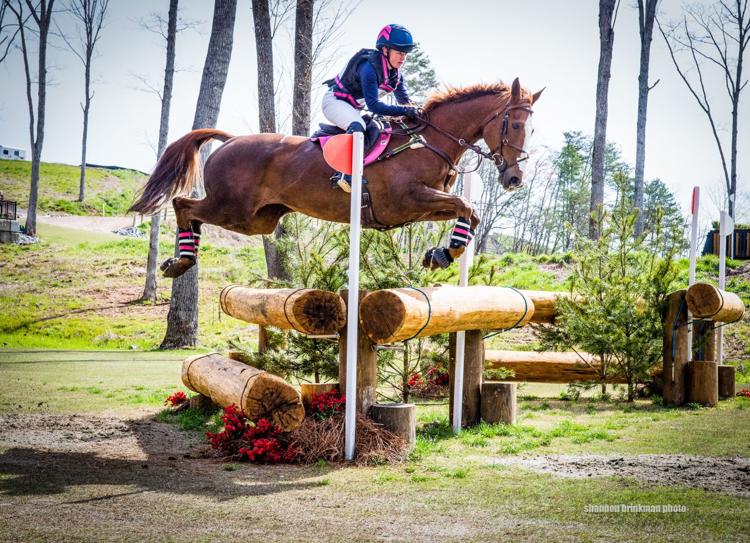 "I schedule it all out on a Google calendar, so about six weeks out from an event I have every single day scheduled out: what ride we're going to do whether three sets of five minutes at the canter, two 15-minute trots or a hack day for an hour," said Dylan.
 Dylan also hopes to be a professional rider after graduating from her high school with an associate's degree. From qualifying, applying, and riding at the right scouting events, NAYC has been her introduction to competing as a team member.
"This is just such a great stepping stone for riders who are hoping to make a career out of it because you have to do essentially the same things you would need to do to qualify for teams down the road actually competing for the United States," she said.  
"You ship out as a team, you train as a team, you're riding as a team so it's a whole new level and new experience and new type of pressure to learn how to deal with."
Even if she doesn't win as an individual, Dylan hopes to finish the competition on her dressage score and help the Area II team to a top placing. 
"She's an excellent cross country horse: brave and fast. If we can keep the red mare nice and relaxed in showjumping then she should be able to turn in a nice round," she said. 
"In my career I definitely want to be standing on a podium at some point."