Anytime a golfer is mentioned in the same category as Tiger Woods, they are in an elite list.
Welcome to the club, again, Kelly Chinn.
Chinn's two-day stroke play total of 11-under-par helped him to claim medalist honors at the 73rd U.S. Junior Amateur and for the second time in his junior golfing career. The list of players who have done that includes Woods, Willie Wood and Jim Liu.
Chinn's other medalist honor came three years ago, but this time is different.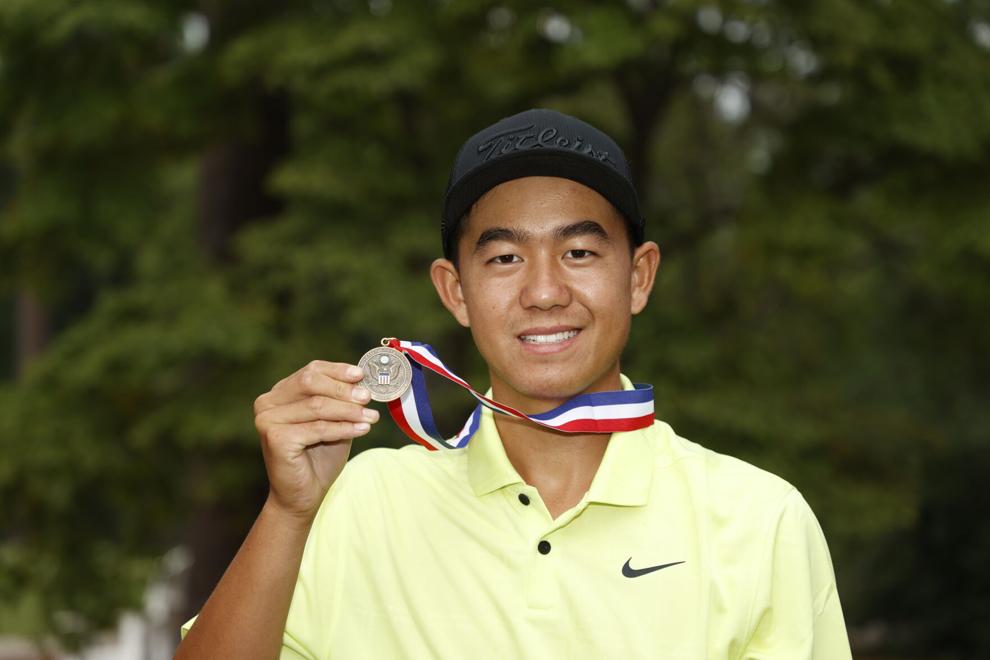 "Three years ago, I wasn't at the top of junior golf. It was surprising to be up there. Being one of the high ranked juniors I feel like this is where I am supposed to be," he said. "It is a different feel but the accomplishment is the same.
"Putting your name next to anyone that someone that special is incredible. I was able to do it at the AJGA Rolex Player of the Year and to do it in a USGA event is awesome. Hopefully, I can get the trophy later this week."
After setting the Dogwood Course record at 8 under, 64 in the first round, Chinn followed up with a 3-under-par round of 68 on the Cardinal Course. The total score after two rounds of stroke play ties the record for lowest 36 holes in championship history.
While that was going and the ink still fresh on Chinn's course record, Andrew Goodman catapulted himself up the leaderboard by matching the 64 on Dogwood and into a tie for second.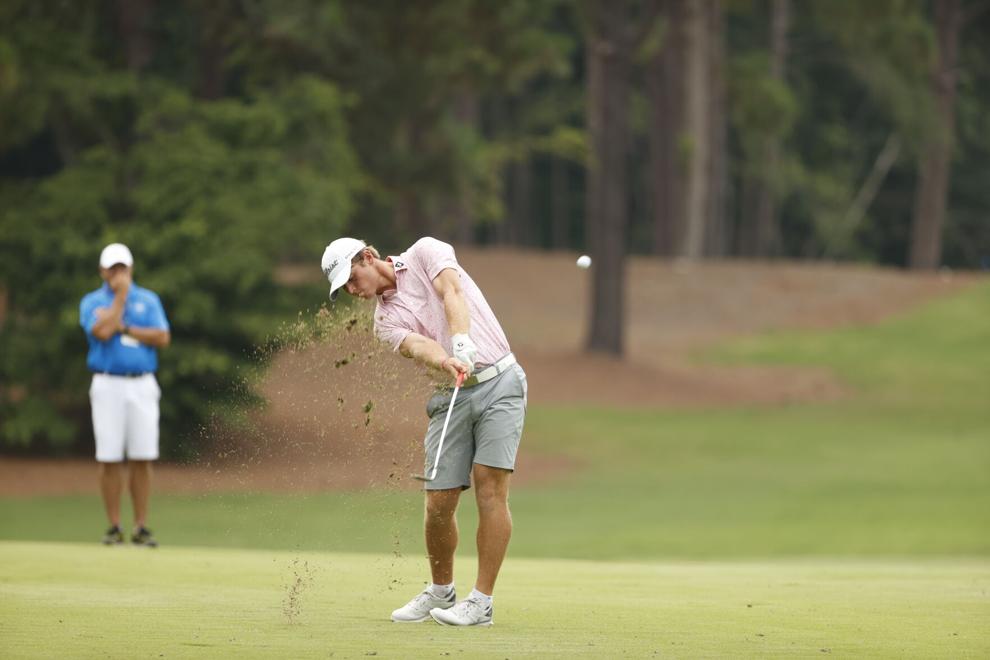 Low numbers has been a recurring theme for Goodman in recent months. He claimed a 58 in April playing on a 6,700-yard long course back home in Oklahoma.
"I feel like I have been playing good the entire summer. I haven't quite put it all together," Goodman said. "I have had rounds where I hit the ball really well and then not putted well. I've had tournaments where I've putted well and not hit the ball well. I felt like if I could calm myself and reset and just pull it all together for a couple of good rounds that I would be OK."
Like Chinn a day before, Goodman's round included making the most of the par-5s on the course with an eagle on 5, a birdie on the next two par-5s and a par on the par-5 18th.
"I felt a little energy, I knew I had a couple of decent holes coming up," he said entering the fifth hole. "I just hit a really great drive. I had 190 (yards) and hit a little, baby 7 (iron) to 4 feet. It makes the hole pretty simple from there."
His round also included a three-birdie stretch on 11, 12 and 13.
The second round also included four other players who shot 5 under or better to move them to under par for stroke play.
Maxwell Ford shot 6 under on the Dogwood Course with a four-birdie stretch on the front nine, Gordon Sargent shot 5 under with an eagle on the 18th hole, Bryan Lee's 5 under round came without a birdie and the new competition course record for the Cardinal course was set by Carson Brewer's round of 5 under.
Match play will start at 8 a.m. Wednesday on the Dogwood Course, following the completion of the playoff that will set the field. The playoff will be played on the first, 17th and 18th holes on Cardinal until the 10 spots are filled by the 13 players tied at 4 over. The playoff starts at 7 a.m.