Personal eye health is something to never lose sight of. That's why Pinehurst Surgical Clinic's Ophthalmology Department provides comprehensive care through advanced therapeutic and surgical solutions, including LASIK Eye Surgery.
About LASIK Eye Surgery
Whether you're frustrated with glasses or contact lenses or experience common vision problems such as nearsightedness, farsightedness, and astigmatism, Pinehurst Surgical Clinic's award-winning surgeons can give patients clear, optimal vision through PRK or Custom Wavefront Optimized LASIK Surgery. Before surgery, you'll meet one-on-one with an ophthalmologist who will recommend which LASIK eye procedure is right for you.
Your doctor will then perform a free consultation which includes a comprehensive eye examination to evaluate your vision and discuss your medical history.
On the day of your surgery, a highly skilled ophthalmologist uses a programmed laser to reshape your cornea, enhancing your vision. After surgery, your eyes will experience a slight itch, burn or become watery. In just 24 hours, you will notice a significant improvement in your vision.
Meet the surgeon
Pinehurst Surgical Clinic's primary eye surgeon in Pinehurst, Dr. Anton Vlasov, has also served as an active-duty member of the Army. He has performed thousands of LASIK surgeries during his service, and has ample experience in providing excellent care and improving the vision and quality of life for many patients.
Make your vision a priority
Whether you need a general eye exam or are experiencing a specific eye condition, such as cataracts or glaucoma, the vision specialists at Pinehurst Surgical Clinic care for each individual in a safe and personalized manner.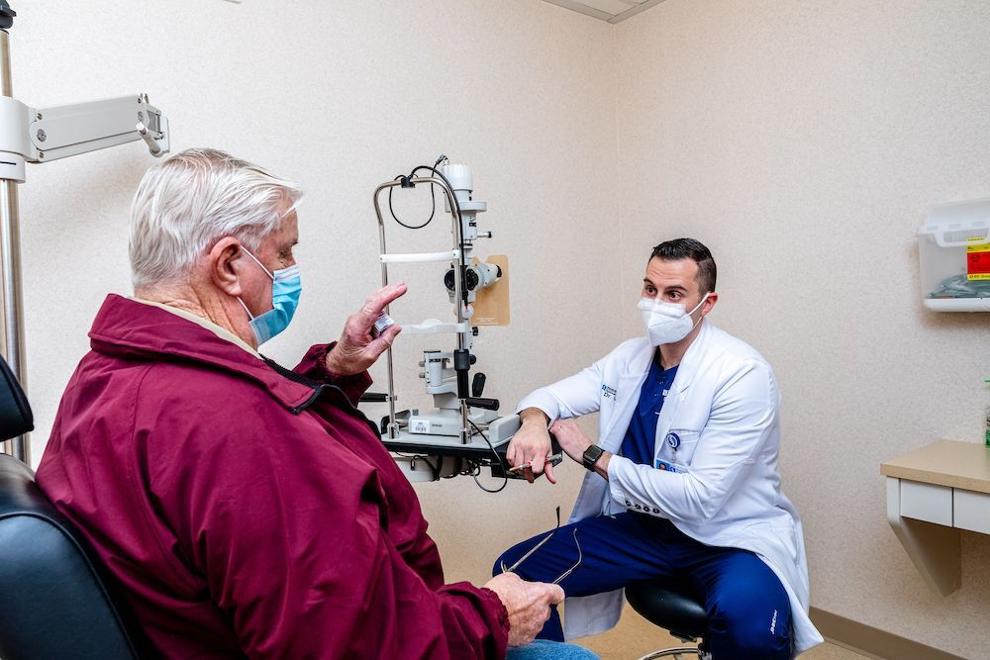 Award-winning care
Best of the Pines is an annual people's choice event, presented by The Pilot Newspaper, that honors premier businesses, individuals, organizations and ideas—and this year, Pinehurst Surgical Clinic has been nominated for Best Ophthalmology/Optometry Practice. Cast your vote for Pinehurst Surgical Clinic at www.bestofthepines.com.