With social distancing guidelines still in full effect and coronavirus cases still on the rise, many parents may be reluctant to bring their children to the pediatrician for routine wellness checks or common childhood ailments. In fact, reluctance to visit the doctor has led to a drop in vaccination rates across the country — a worrying trend for the physicians at Sandhills Pediatrics.
"People think they're going to go to the doctor and get sick," says Dr. Joseph Boals, a 62-year-old physician who has been working at Sandhills Pediatrics since the summer of 1996. "But your risk of becoming sick is much higher at the grocery store.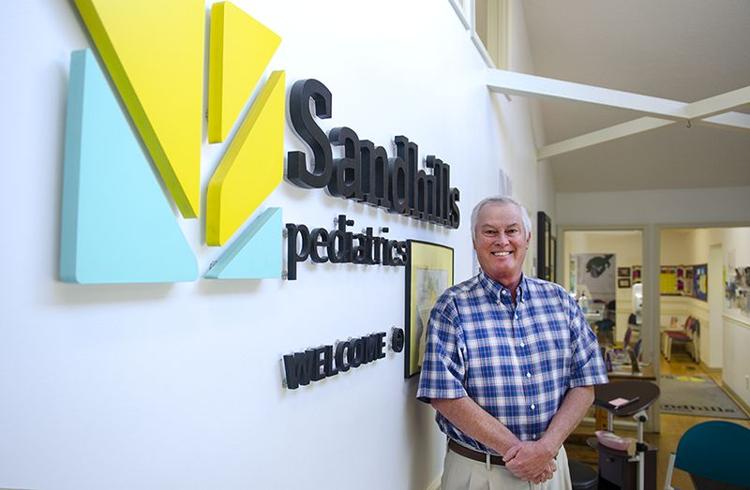 "It's crucially important for kids, especially younger kids, to stay on the recommended vaccination schedule and remain protected from life-threatening diseases."
Beginning on March 13, Sandhills Pediatrics enacted strict guidelines across its locations in Southern Pines, Seven Lakes and Raeford to protect its physicians, staff, and the practice's more than 24,000 active patients from the coronavirus. In addition to these new rules, Sandhills Pediatrics has also launched a telemedicine program that connects patients with Sandhills Pediatrics providers during normal business hours.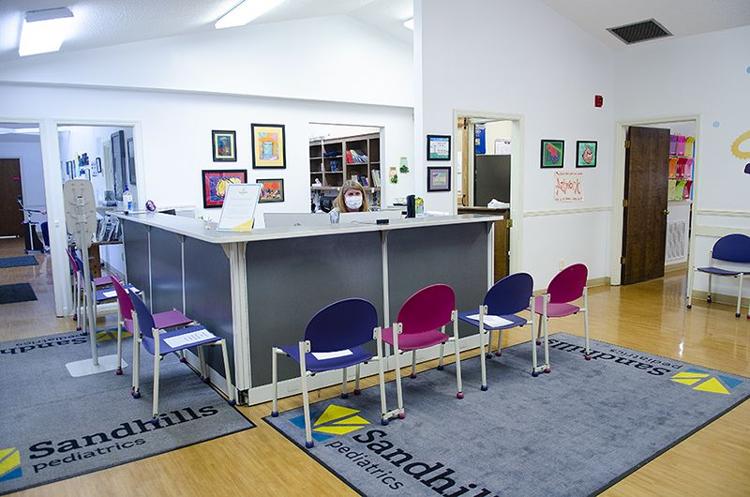 How Sandhills Pediatrics is Keeping Patients Safe:
Each patient is screened at the time the appointment is made. They are again screened upon arriving at the practice, by a staff member wearing a face mask and eye protection. If a patient reports coronavirus symptoms or a risk of exposure, they are not allowed inside. Instead, they remain in their vehicle for the duration of the visit, receiving curbside care from a physician outfitted in protective gear.
Each office has essentially been divided into two. There are separate entrances, rooms and physicians for sick visits and well checks. Each side is serviced by separate staff members, who do not come in contact with the opposite section. On both sides, all staff maintain appropriate social distances.
Communal waiting rooms have been eliminated. Patients go directly from their vehicles to a treatment room. If all treatment rooms are full, patients wait in their car until a room becomes available.
"Doctors and nurses at our practice are seeing some sick patients and mostly well visits as usual," Dr. Boals says. "If you think your child might need to be seen, don't hesitate to make an appointment, before something small becomes a larger issue."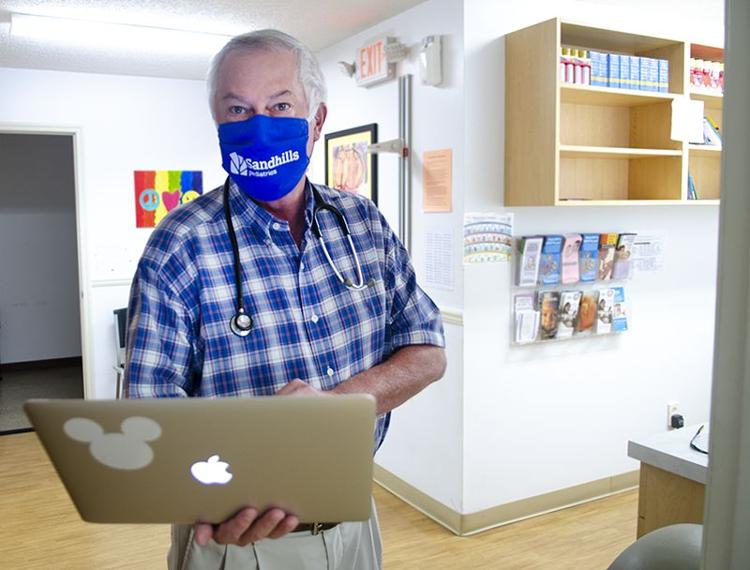 How the new Telemedicine Option Works:
Unlike many other providers that contract with national companies to provide virtual physician visits, Sandhills Pediatrics' telemedicine service is totally in-house. Instead of visiting a walk-in clinic, patients can be connected to a virtual waiting room via the Sandhills Pediatrics website, where first-available providers will offer both mental and physical health services. Patients can also set up virtual appointments with specific providers.
"This service is really outstanding for things that can be diagnosed by sight — like rashes or pinkeye — or questions that mom and dad might have, like concerns about behavior or feeding for newborns," Dr Boals said.
The telemedicine feature is available for existing patients, during normal business hours.
"Everybody here is doing the right thing," Dr. Boals says, "and making sure we're following good, safe practices. We conduct over 90,000 visits every year, and the safety of our patients and staff is our top priority."
For more information on Sandhills Pediatrics, including contact information for each location, visit the website here or call 910-692-2444.