Five years ago, Aslynn Rust introduced herself to Moore County families as the owner of Play Escape, an indoor playground she founded for the area's growing number of young kids who needed an outlet on rainy days. But when the pandemic closed the business for months on end, Aslynn made the decision to move on — and immediately began thinking of alternative ideas.
"Play Escape filled a need, and when it closed I felt like I was taking away a community asset," she said. "When I realized it wasn't going to survive COVID, I started looking for a way to repurpose my assets into something new for the community."
Then she met experienced educator and "kid whisperer" Katherine Hoffert, and all the puzzle pieces for a preschool fit into place. The new venture? Little Pines Academy.
Located at 387 West Pennsylvania Ave. in downtown Southern Pines (the soon-to-be former home of Moore Montessori), classrooms for ages 2-5 will open August 18 with full- and half-day options under Hoffert's curriculum direction and Aslynn's operational leadership. School tours will not begin until this summer, but many classrooms are already on a waitlist.
The school will include a 6,000-square-foot outdoor playground as well as Play Escape's beloved play structure (refreshed and refurbished for indoor recess), but the school's focus will be on academics as well as play. Classrooms will feature a structured curriculum in reading, math and science as well as Spanish, art, music, and yoga.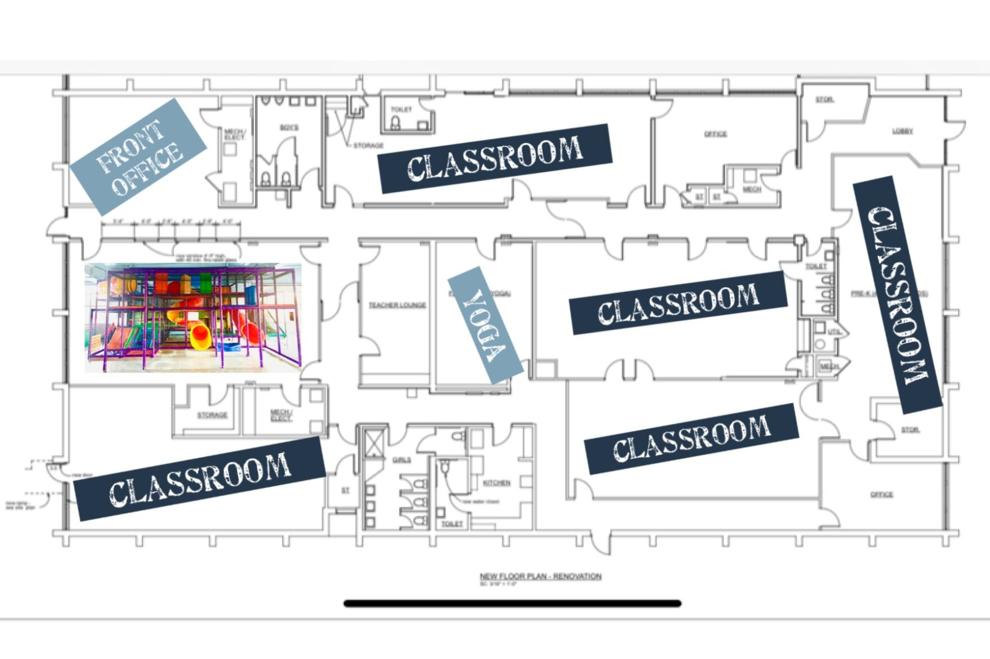 "Little Pines Academy is focused on developing the whole child – academically, socially and creatively," Aslynn says. This foundation will carry them well past kindergarten and set them up for positive and successful school-age years."