The Pilot asked our readers to help us find young professionals deserving of this award through an open nominations phase in January and February of this year. We received over 170 nominations identifying 120 candidates.
An independent panel of judges comprised of Moore County business and community leaders evaluated the nominees based solely on the information that was provided in the nomination. They were specifically looking for professional success, proven leadership skills and a résumé of community service.
Likely, you will see familiar faces. Maybe, you'll find your next realtor, physician or financial advisor. While only 20 people could be chosen for this honor, it is very clear that Moore County is rich with hard-working and determined young professionals. We wish we could honor all 120 candidates today, but we'll have to wait until next year to meet more of these capable young people who live and work among us.
The Sponsors:
The Judges:
Tara Ledford: Director of Communications Development, FirstHealth of the Carolinas 
Michael Cotten: Branch Director, Food Bank of Central & Eastern North Carolina 
Linda Parsons: President and CEO, Moore County Chamber of Commerce
Lane & Lori West: Local Franchise Owners, Clean Juice and Pure Barre, Southern Pines 
Amy Natt: President & CEO, Aging Outreach Services
John Nagy: Editor, The Pilot Newspaper
Andrew Lyons: Senior Vice President & City Executive, FirstBank Southern Pines
---
Ashley Eder, 32
Director of Operations, Aging Outreach Services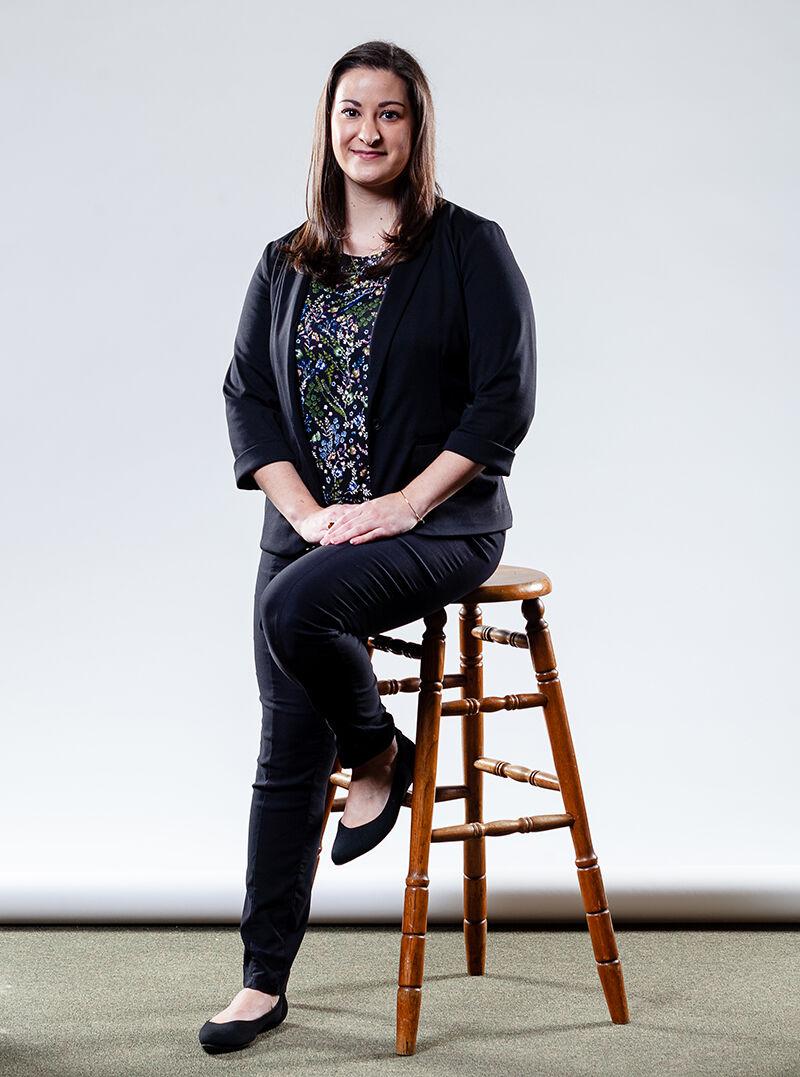 Ashley Eder is the friend you call up when you have a problem you just can't solve — in the words of her co-workers and friends, a "natural-born leader."
Ashley was 21 when she first interned for Aging Outreach Services, a group that manages quality-focused geriatric care. Several years and a few promotions later, she is now second in command as the Director of Operations.
"Ashley has been vital to our growth and success; her work ethic and character are a rare find," says CEO Amy Natt.
Along with earning two degrees with honors, Ashley has attended multiple leadership programs. She's an active board member for two education-centered non-profits: a musical exchange program with Northern Ireland and a group developing a startup school security alert system app. As part of the Reading Rocket Libraries Project, she helped add 1,300 books to newly built shelves in Robbins High School homerooms.
"I am passionate about the opportunity to identify employees with great potential and help cultivate them into leaders through mentorship," she says. "I also love that my career is very challenging and I am constantly learning something new about the home care industry, business and myself every day."
An avid hunter of shark teeth, Ashley can often be found wearing a pair of rain boots and darting into the water during wintry low tides on the North Carolina coast.
Sam Ransdell, 32
Store Manager, Burney Hardware Co., Seven Lakes
When Sam Ransdell returned home to Moore County in 2013, he had just earned a degree in Criminal Justice from The University of North Carolina at Charlotte and was training with the National Guard. But fate was calling him elsewhere — specifically, to the family business.
The Ransdells store, Burney Hardware, is now celebrating its 100 year anniversary with Sam as a general manager. He has added to the legacy by undertaking remodels, upping customer service standards while increasing efficiency, and leading the brand's expansion to a new store in Seven Lakes. In 2015, Sam was named "Young Retailer of The Year" by the National Retail Hardware Association. Shortly after, Burney Hardware was awarded "Best Hardware Store in the Southeast," by True Value.
Sam has used the store's retail success to bolster community service efforts. As manager, he orchestrated a partnership with Habitat for Humanity, and allowed his employees to clock their volunteer hours as paid work time. During COVID-19, he used 3-D printers to manufacture masks for law enforcement officers and firefighters, then donated the machines to The Community Learning Center at Pinckney.
"Helping people is what we do in our industry," he says. "We are able to help those that help others and this is a big motivator for me."
"I love what I do because in my line of work I meet and assist people from all walks of life. The hardware store is the foundation of any community and it is extremely rewarding to be able to work with such a wide range of folks."
Sam always wanted to be a police officer. He collected the Aberdeen Police playing cards as a kid, dressed up like an officer on Halloween, and completed an internship at the University of North Carolina at Charlotte's police department. 
Alicia Gatling, 35
Educator, Moore County Schools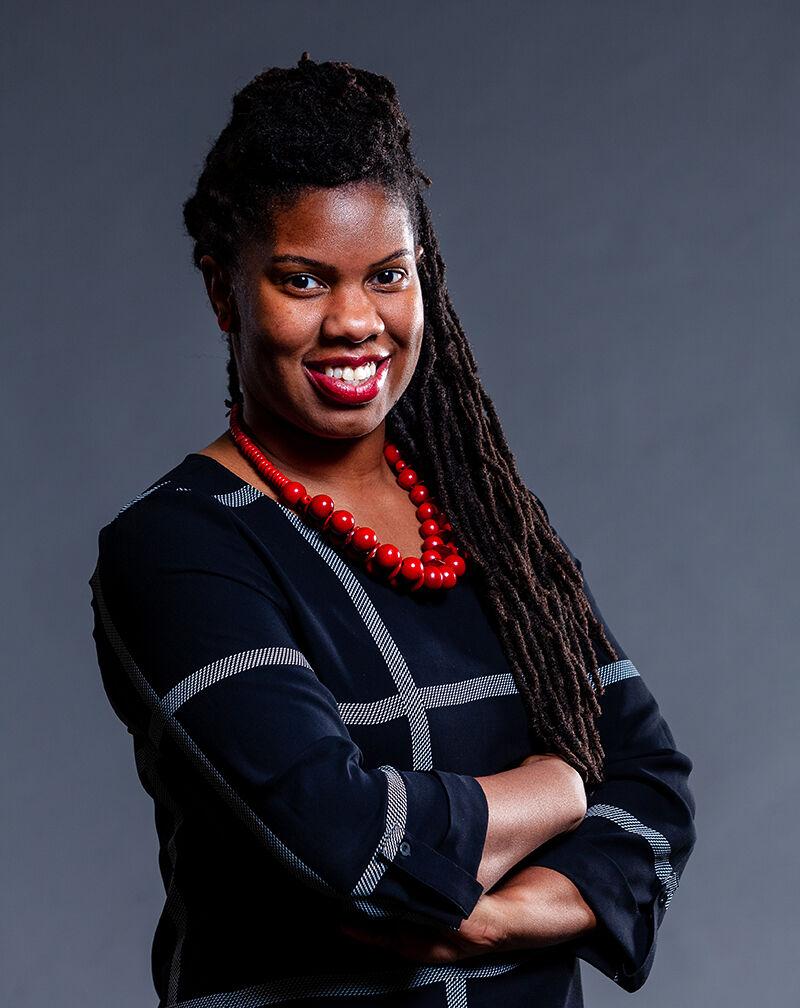 Alicia Gatling sees teaching as more than a nine to five -— or eight to three. Her job includes going to soccer games, checking up on sick students, and being a role model her students admire and trust. Her commitment inside and out of the classroom, especially for at-risk youth, is what earned Alicia "Teacher of The Year" status twice at the Community Learning Center at Pinckney, Moore County Schools' alternative school in Carthage. She also works with Communities in Schools, and teaches English to non-native speaking students online. 
Alicia graduated from the University of North Carolina with plans to enter the field of public relations in a far-away city. Then, she took a job with the Boys & Girls Club of the Sandhills, and board member Felton Capel thanked her for returning home to serve the community where she grew up. 
"I was really struck by that, because I never considered it a big thing to come 'home,'" she said.  "The goal for most young people at that time was to leave! But Mr. Capel's words continued to resonate with me through the years in my various volunteer roles." 
She has since started a family of her own, and remains dedicated to doing her part to make the Sandhills a place where all children can thrive.
"Every day I have the opportunity to change the trajectory of a child's life. I have seen so many of my students grow up and go on to pursue their goals, start families, and achieve things that may have seemed out of reach due to their circumstances."
Alicia's parents are Air Force veterans, and she was their first child born in the contiguous U.S. Alicia also loves finding a song lyric, Bible verse, or movie line to fit any situation.
Ricardo Araya, 30
Owner/Operator, Araya Outdoor Solutions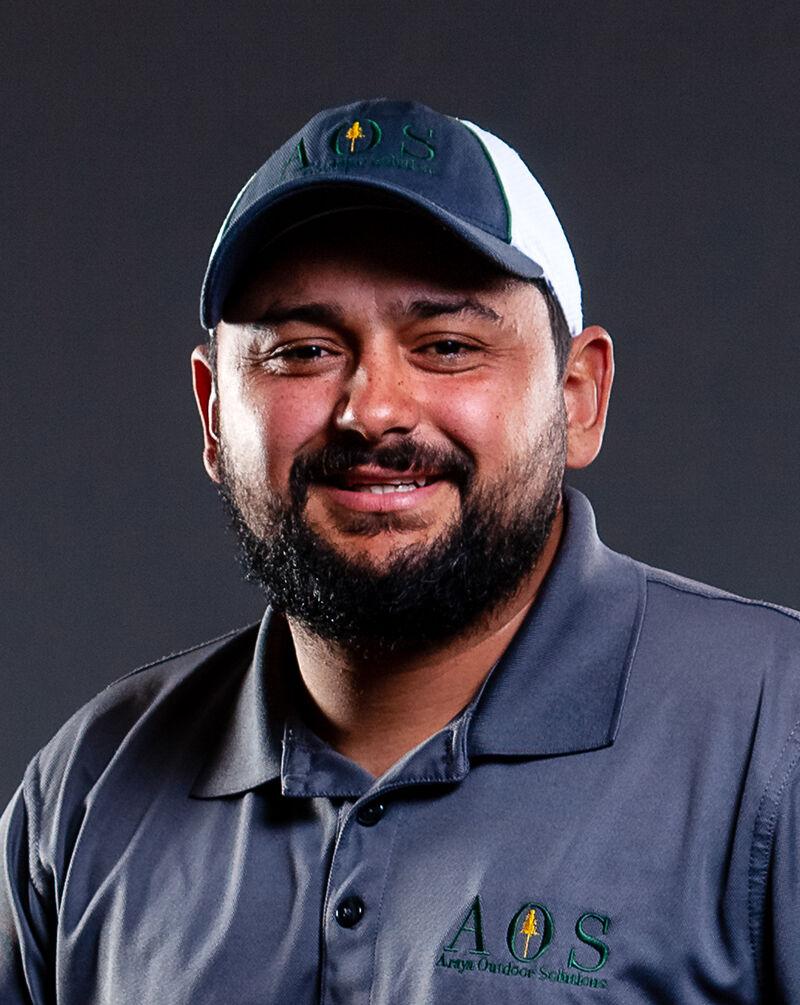 Eight years ago, Ricardo Araya left his hometown of Pacayitas, Costa Rica behind and joined his wife as a new member of the Moore County community. While learning English, applying for permanent citizenship and raising two daughters, Ricardo was learning the tools of his trade and building his own successful landscaping business from the ground up.
He spent his first five years in Southern Pines working with grounds crews at places like Pine Needles Resort and Penick Village. Ricardo was able to learn the horticulture of the community and pick up the foundational skills he would need to kickstart his own company, Araya Outdoor Solutions.
Since then, Ricardo has expanded his staff and acquired multiple vehicles, as well as a glowing reputation in Southern Pines. They specialize in landscape maintenance and the construction of high-quality fences, patios and decks.
"I have enjoyed building strong relationships with other businesses in our community and partnering with realtors, contractors and other landscapers to make clients' visions come to life," he says. When he isn't running Araya Outdoor Solutions, Ricardo spends his days spending time with family and playing in his soccer league.
"From driving his lime-green moped (while waiting on his US green card and driver's license) to his one client's house, to now owning a fleet of trucks and trailers and managing a team of employees, it has been amazing to witness his growth. He has a vision and he is accomplishing every one of his goals."
Ricardo is a great dancer. He has mastered Salsa, Cumbia, and Merengue.
Tiffany Fleeman, 35
Owner / Operator, Workhorse Fitness and Yoga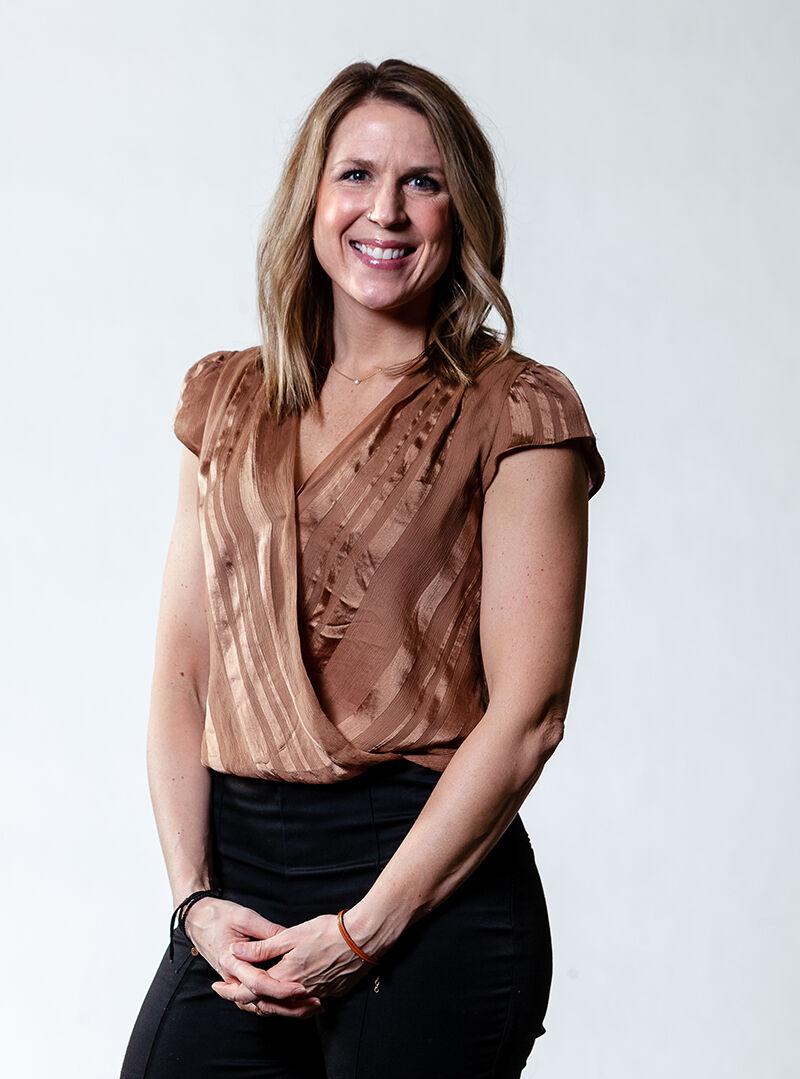 After months of careful planning and painstaking construction, the doors of Workhorse Fitness and Yoga opened — only to be shut again by a global pandemic. Somehow Tiffany Fleeman managed to not only keep her own business afloat, but to care for and homeschool her daughter — while her husband was deployed. 
In the same year, she fundraised creatively and gave over $8,000 in donations to local nonprofits, including Victory Ride, Dreams for All, Christmas for Moore, the Boys & Girls Club of the Sandhills and the Food Bank of Central & Eastern North Carolina. Tiffany draws inspiration from her parents,  small business owners who worked hard to make ends meet and always prioritized giving back to their community. 
Workhorse recently won second place in Best of the Pines's "Best Yoga Studio" category, despite being the new kid on the black. Her renovated space, a circa-1920s water plant, has unique touches: a boutique, childcare, personal trainers, aromatherapy and more. Tiffany herself is a spin instructor and a strong believer in the power of fitness. "Time and again I've seen how movement can change a person's life for the better," she says. "I get to help people discover that — what's not to love?"
Despite owning a gym, Tiffany maintains that she is not naturally athletic or physically talented. She believes hard work outweighs talent, and if her clients commit to working consistently, they can achieve just about anything.
Damara Meese, 28
Founder / Broker in Charge, Meese Property Group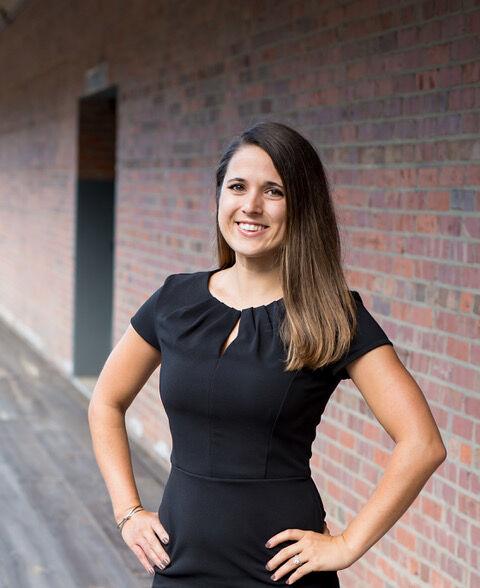 Damara Meese may be young — 24 when she founded Meese Property Group — but her business is counted among the ranks of Moore County's top Real Estate agencies.
Those who nominated Damara marveled at her ability to commit to a successful real estate career while giving incredible amounts of time to her friends, family, employees, and the community, particularly when it comes to lifting up the young professionals around her.
"Real estate is one of the greatest wealth building tools and most people's single largest purchase, and I don't take the responsibility lightly," she says. "I also love seeing other military spouses build their businesses within my company."
Since the military brought her to Moore County 10 years ago, Damara has been committed to supporting fellow military families. She even created a second company, Spartan Property Management, to take care of investment properties when owners are relocated or deployed.
"Our community is unlike any other, where fellow business owners root one another on, support each other and celebrate each other's achievements," she says. "I feel incredibly blessed to know and call so many of them friends." 
"Damara's love of helping people shows with every transaction, and her returning clients are the proof."
Before diving into a real estate career, Damara dreamed of opening up a gymnastics center.
Tony Cross, 38
Owner, Reverie Cocktails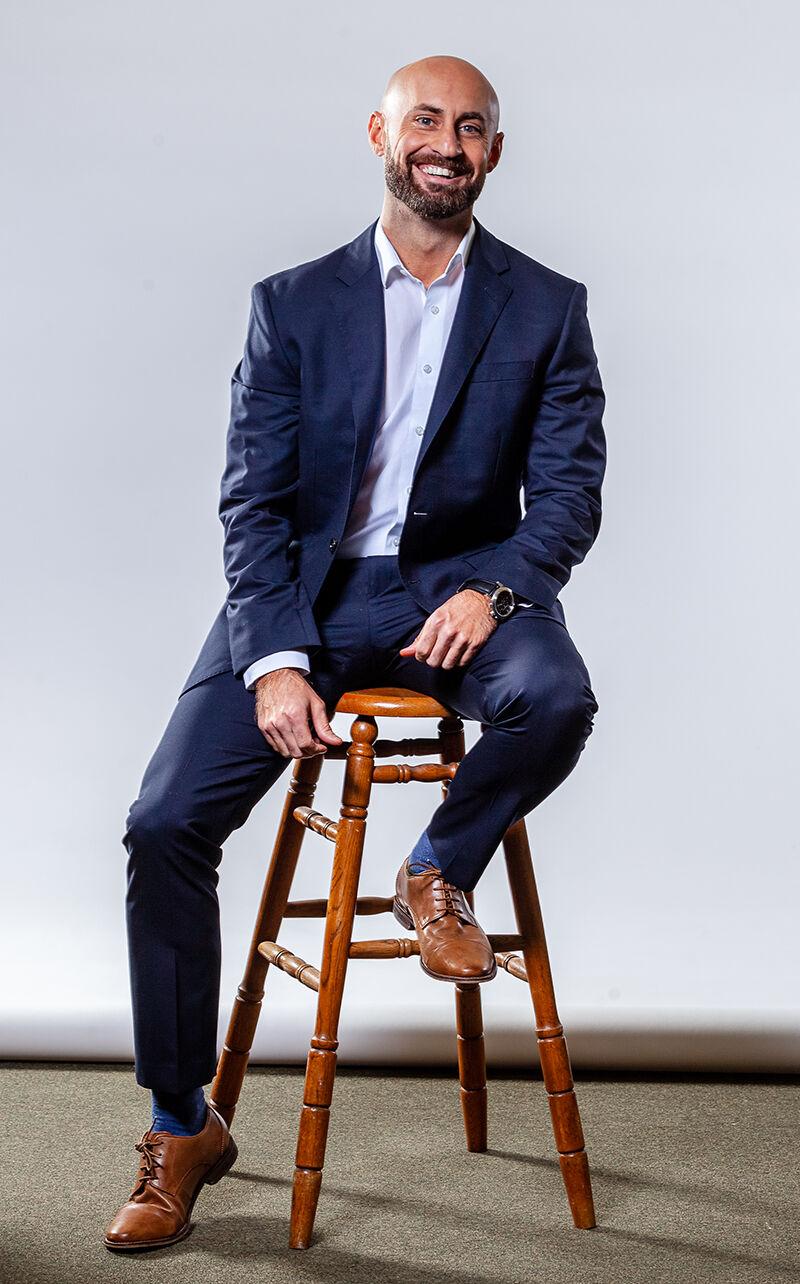 For Tony Cross, being an entrepreneur is a lot like crafting the perfect cocktail: detecting that missing element and shaking things up to create a unique product. Now that he's mastered the art of both, he is an award-winning mixologist and successful business owner.
When Tony first moved to Southern Pines, he saw a need for a quality cocktail bar and tried his hand at running one. First he managed 195 American Fusion Cuisine, and helped create "The Porch," 195's patio area. Nowadays, he runs Reverie Cocktails, an innovative company that makes large-batch cocktails. Tony created the business in 2016, naming it after the daughter of his brother, Corey, who always told him to follow his dreams. That decision would have even more meaning when Corey died later that same year. Tony has continued to honor him by working hard to expand his repertoire and grow his business.
During the COVID-19 pandemic, he worked closely with members of the Moore County business community to coordinate efforts that kept everyone afloat despite the financial insecurity.
"I've had myriad jobs that I despised, and in turn, never lasted long on the payroll," he says. "I've been extremely fortunate these past 10+ years."
"The initial outpouring of support from family, friends, and local businesses made getting involved with the community effortless. Everyone has been so kind; it's impossible not to support other businesses in this town."
Despite being the owner of a cocktail company, Tony doesn't drink.
Ann Marie Richards, 32
Family Medicine Physician, FirstHealth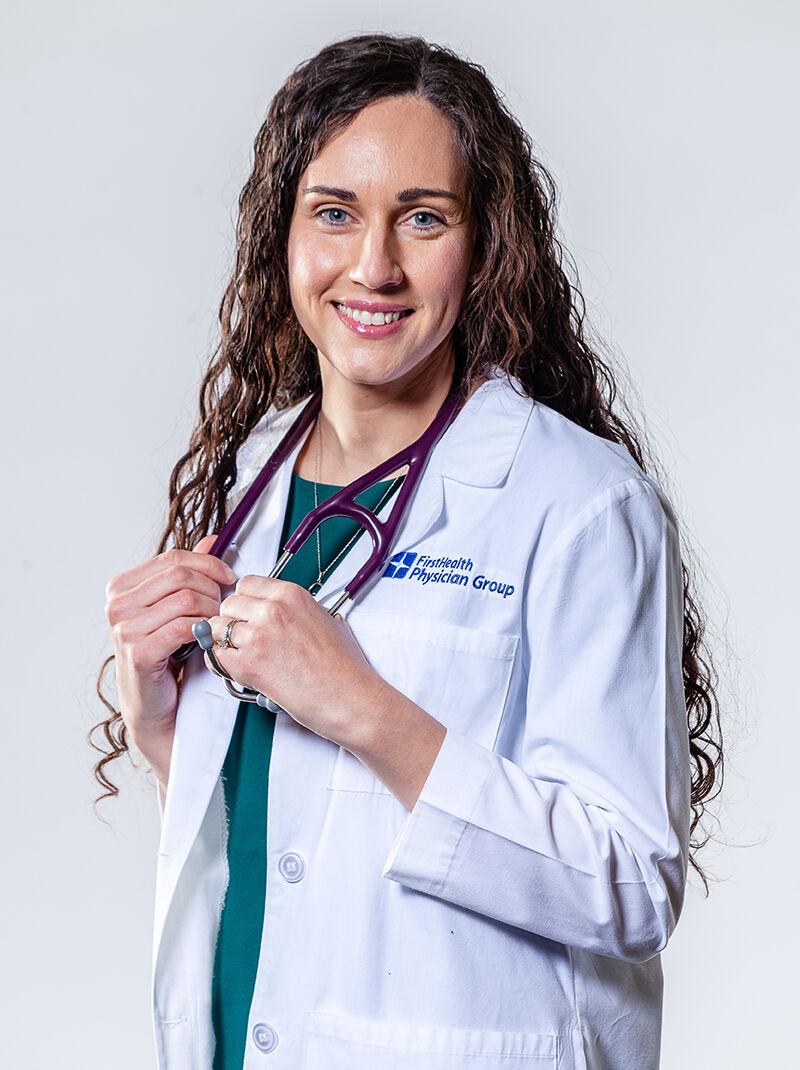 FirstHealth family physician Ann Marie Richards believes that lifestyle and nutrition choices are just as important as the medicine doctors prescribe. She maintains a holistic approach to treating her patients, and believes a doctor should see more in a person than just their illness.
"Being able to care for entire families provides me with a greater understanding of who my patients are and the community that they are part of," says Ann Marie, who has a husband and two children of her own.
Growing up, Ann Marie knew she wanted to enter the field of medicine. By the time she finished high school, she'd already gained experience working at a local clinic; as a professional, she has held several leadership roles.
Ann Marie was the first chair of the Primary Care Service line, and now sits on FirstHealth CEO Mickey Fosters' physician cabinet. She has also been a strong champion of EPIC and telehealth, and often trains new providers to use FirstHealth systems.
Recently, her passion for sustainability and biodiversity led her to apply for the North Carolina State Farm School, in which she will learn to cultivate the 70 acres she recently purchased in Carthage.
Anne Marie developed a passion for growing nutritious food after planting some herbs in a window box. The hobby evolved into a commitment to sustainability, and enrollment in farm school.
Dustin Adams, 33
General Contractor / Construction Manager, Daniel Adams Construction
Like many kids born to entrepreneurs, Dustin Adams spent his childhood immersed in his family's business. Officially on the payroll since a teenager, Dustin has gone from playing in sawdust to building showstopping Moore County homes.
"There's something special about creating: bringing an idea into the real world, and then being able to sit back and see it," he says. "Hard work and doing things well gives me a great sense of pride and accomplishment. I feel like I'm playing a role in laying the foundation for stability, memories, and prosperity for my clients."
In 2020, Dustin was named Moore County's Builder of the Year. He was also chosen as president of the Moore County Home Builders Association for 2021, and has recently become an influential voice in state-level conversations around construction industry regulations.
"A strong community will give you many things. However, if people aren't involved, then there is no community," he says. "It wouldn't be possible without individuals stepping up to do their part. I am motivated to be one of these individuals, and set the same example for my young boys that my parents did for me."
Dustin has volunteered with Habitat for Humanity, and is currently collaborating with Operation Finally Home, a nonprofit that builds homes for wounded, injured or ill veterans and their families.
Dustin is a self-proclaimed nerd. His college minor was in physics, which he studied just "for the fun of it."
Rebecca Ilagor, 31
General Manager, Chick-fil-A Southern Pines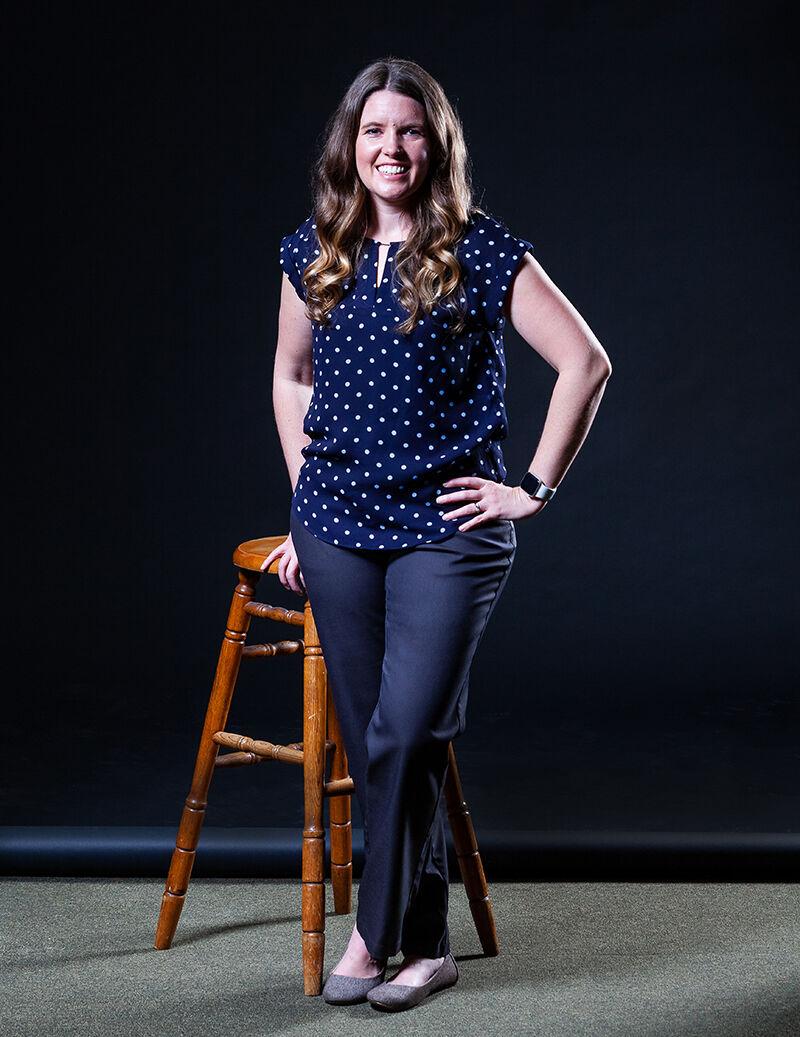 Co-workers call Rebecca Ilagor "Princess," because of her sunny disposition. As Chick-fil-A general manager, Rebecca dazzles customers with her welcoming style of service — and trains countless younger employees who may go off to school or find other jobs, but continue to carry the lessons they have learned from her steady work ethic and collaborative attitude.
"I find so much satisfaction in helping develop team members and being involved in their growth into leadership," says Rebecca, a Pinecrest grad who returned home to work in the service industry. "Helping others succeed is great motivation."
Rebecca invests time in the wider community, notably with the Children's Ministry at Christ Community Church. She also participates in the 9/11 Survivor Stair Climb, taking on the equivalent of the height of the World Trade Center to remember New York firefighters who gave ther lives and help raise money for their families.
"The heartbeat of our community are the people who are involved and invested in making this area the gem that it is," she says. "I want to be a part of what makes it great."
"Rebecca's passion and seemingly natural expertise is in problem solving and logistics. She is always calm and collected as she coordinates the complex day to day operations of our wide-open restaurant with ease."
A few years ago, Rebecca took up running. Now, she's training for her first half marathon.
Becca Leen, 39
Owner, Landseer Properties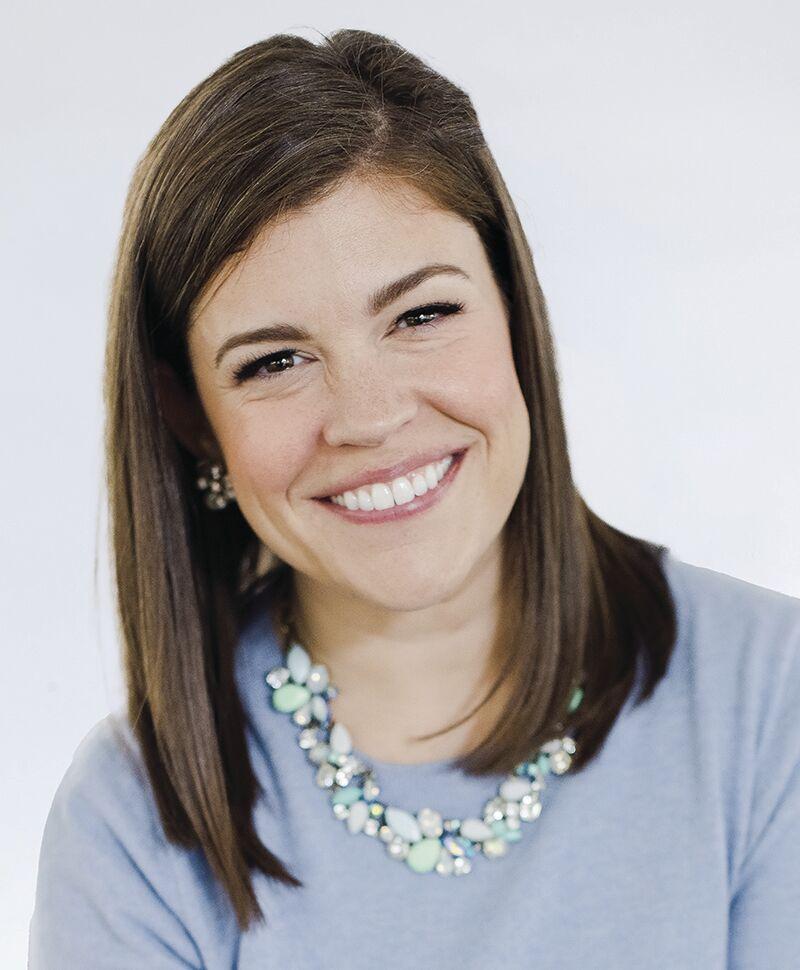 Becca Leen is a self-made Realtor with a reputation for positivity that she built from the ground up, just like Landseer Properties. Two years after moving to Moore County in 2014, Becca registered her LLC; two years later, she purchased a brick-and-mortar and renovated it into the chic space it is today. Nominators say in an industry that can be cutthroat, Becca built her brand on "doing the right thing and working hard."
Becca gets new customers based on referrals and reputation alone, and has been careful to seek out six independent brokers who share her values. In six years, she has closed $60 million in more than 150 transactions and been selected by her peers for the "Realtors Choice Award." An award-winning photographer, the photos on Becca's listings are hers.
Becca's positive attitude extends into the community where she is dedicated to promoting all things local, and not just through the gift baskets she uses to introduce home buyers to their new community.
"There is nothing more gratifying than seeing how happy you've made someone — whether you helped them achieve a dream they didn't think possible or you simply held their hand when it was needed during a difficult crossroad. Together, our community lifts each other up."
Becca is an animal lover and supports various animal rescues and advocacy organizations. If she won the lottery, she'd use the funds to build a wildlife sanctuary.
Fallon Brewington, 39
CEO, The Boys and Girls Club of the Sandhills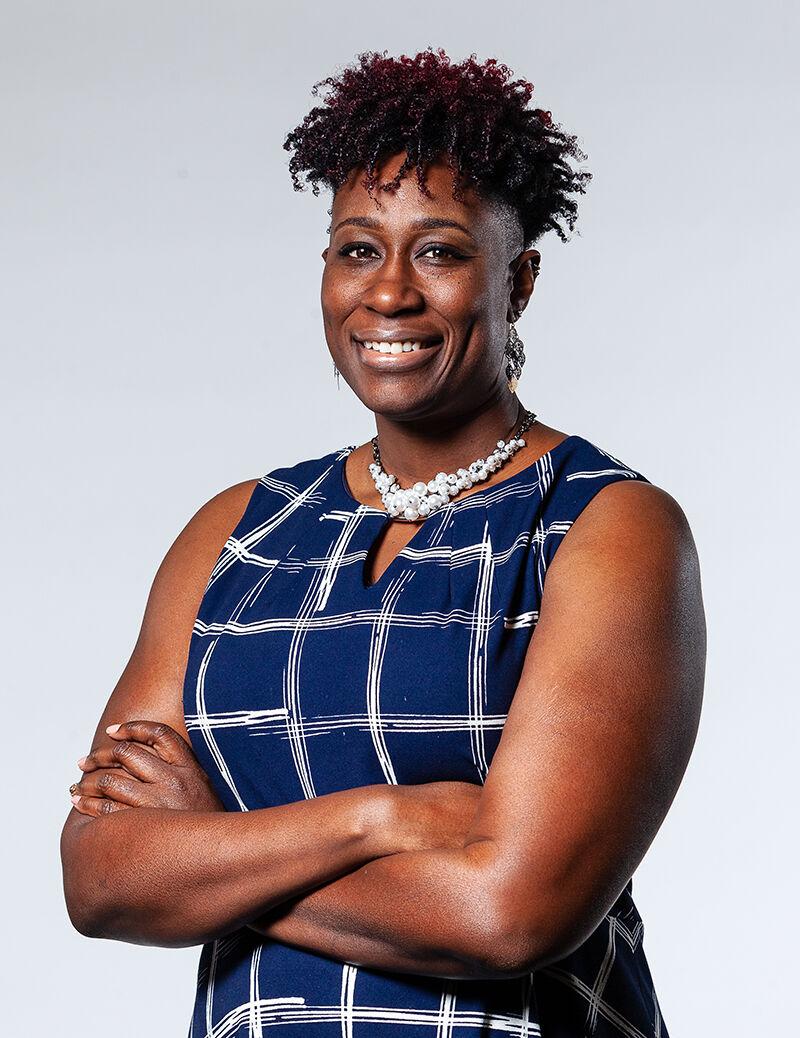 Fallon Brewington has made it her life's work to facilitate success, from her role as an executive at State Employee's Credit Union to that of a small business counselor at Fayetteville State University and as the director of the Richmond County branch of Communities in Schools of North Carolina.
Fallon is currently running Moore County's largest youth service organization, the Boys & Girls Club of the Sandhills, while simultaneously earning a doctorate from N.C. State University.
In her role as CEO of the Boys & Girls Club of the Sandhills, Fallon led a partnership with Moore County Schools to provide over 247,000 meals for children in the midst of the COVID-19 pandemic. BGCS was also able to offer remote learning to children without home access.
"It is so important and so vital for the future of our community to ensure that we all are doing our part to help others," Fallon says. "It's not about trying to figure out why someone else needs something, but to realize we all have had points in our lives where we wouldn't be who we are or where we are if it wasn't for someone else taking the time to offer us a helping hand with no expectations in return. I want to be that for as many people as I possibly can."
"I am the biggest nerd when it comes to anything science," Fallon says. "When we visit museums, I beat my kids to the exhibits and they're always ready to leave before me."
David Lambert, 33
Solid Waste Director, Moore County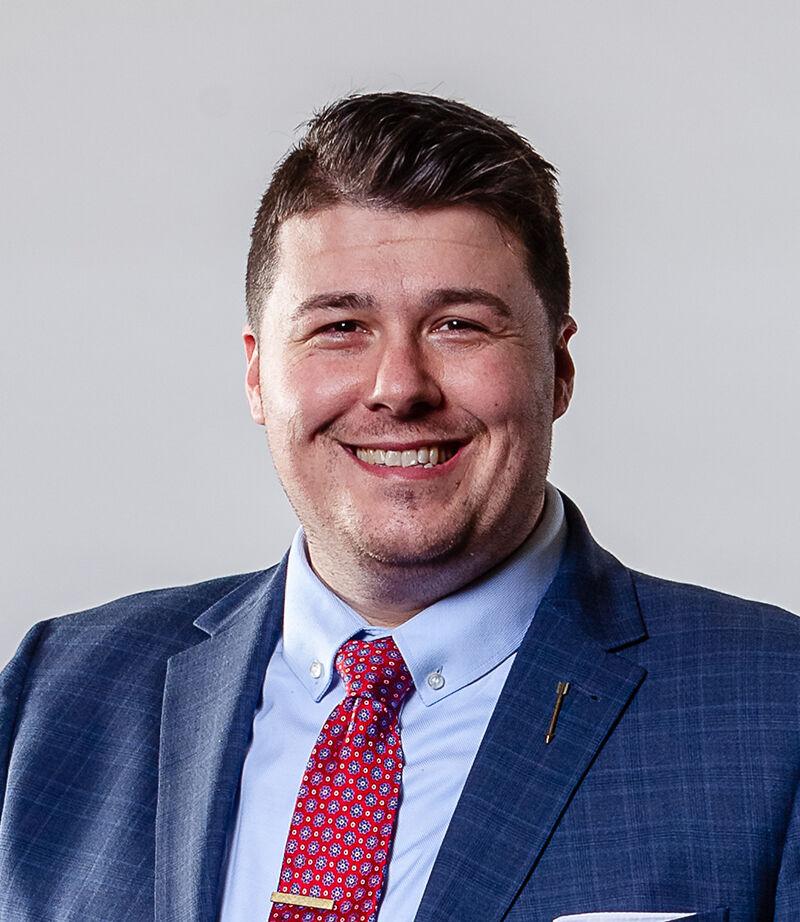 As a young department head in Moore County government, David Lambert brings a fresh perspective to his work — refusing to accept something "is the way it is" if he has the power to change it.
David's recent accomplishments include streaming recycling procedures among municipalities and kickstarting several construction projects aimed at strengthening longterm infrastructure. Before his career as Solid Waste Director, David was the city manager and staunch advocate for his hometown, Robbins, where he led a rebranding effort and helped secure $5 million in grants and other funds. He was also instrumental in the community's recovery from Hurricane Florence.
"I love what I do because public service offers the greatest hope that my professional efforts will translate into measurable, meaningful change for my community," he says. "I believe that when a community does not achieve the change it requires, it is a direct result of the people's willingness to live without it. We only have a relatively short time to do something truly meaningful in our lives — it's now or never!"
A graduate of North Moore High School, David holds a bachelor's degree in political science from the University of North Carolina at Greensboro, a master's degree in Public Administration from the University of North Carolina at Chapel Hill and a law degree from Elon University School of Law.
David once worked for a large itinerant ministry in Louisiana, where he worked on a marketing team for a major Christian movie. His boss would later become his wife.
Heather Adams, 33
Financial Controller, C.F. Smith Property Group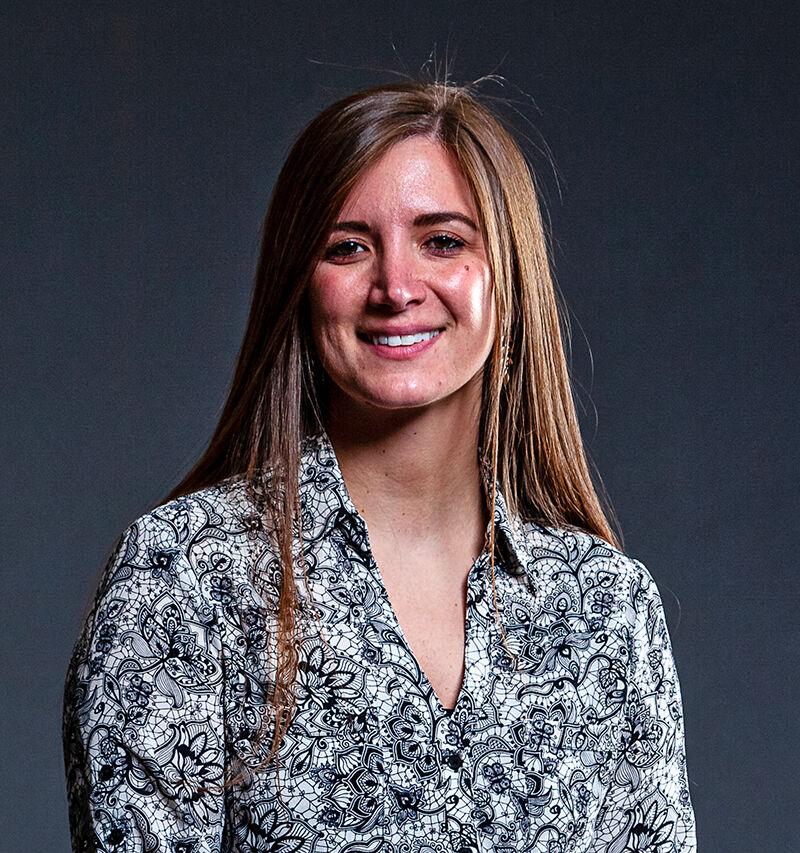 As the new controller at C.F. Smith Property Group, Heather Adams enjoys a fast-paced environment and exciting projects — but at the end of the day, it's all about the people. Aside from a career full of starting new programs, mentoring new hires, and excelling at office-wide presentations, Heather's commitment to office morale and ensuring no birthday goes unnoticed has also earned her the lead role of party planning committees.
At Dixon Hughes Goodman, Heather and her co-workers enjoyed working with Moore Young Professionals, Habitat for Humanity, Sandhills Children's Center, Food Bank of CENC at Sandhills, Southern Pines Monarch Center, and even raised money for Paws4People, a non-profit organization that raises, trains, and places assistance dogs with children, veterans, military dependents, and civilians living with disabilities. She's also a shag dancer, and proud member of the Moore County Shag Association.
"I have found that helping others through volunteer work and everyday good deeds has not only brought a sense of fulfillment and knowledge that I am helping improve my home," she says, "but has also deepened my compassion and understanding, which has, I believe, made me a better person."
This CPA is not entirely left-brained. Heather loves to play guitar, paint, do crafts with her sons, read, and daydream.She has recited her poetry at the Weymouth Center for the Arts & Humanities and is a recipient of the N.C. Poetry Society's Pinesong Award.
Katrin Franklin, 34
Owner, Bump & Baby, Piggy & Co. 
Since returning to her hometown of Southern Pines a decade ago, Katrin Franklin has been busy adding maternity and early childhood items to the boutique scene — first with the founding of Bump & Baby in Pinehurst and the later purchase of Piggy + Co. in Southern Pines. In addition to providing high-quality items for young families, each store doubles as a venue for meetings and events held in support of mothers in our community.
As president of Pinehurst Business Partners for the last five years, Katrin is a strong spokesperson for small businesses, both new and well-established.
Along with organizing events such as the annual Holly Arts and Crafts Festival, Katrin has upheld strong relationships between local businesses and Sandhills Community College Small Business Center as well as organizations like Moore County Chamber of Commerce, League of Women Voters of Moore County and more.
"I love what I do because the more I do it, the more amazing people I meet," says Katrin. "Customers turn into friends, friends turn into mentors, and now I have this amazing tribe that is overflowing with relationships beyond my wildest dreams."
"Katrin has been and continues to be an effective advocate for small business undertakings as well as civic engagement; she is a superb example of the energetic contributions from our 'Under 40' community."
Katrin has a photographic memory. "I remember almost everything, including people's names, what colors they wear, brands they like, what they have purchased in the past, dates, etc. It comes in handy since I'm in the business of solving problems for people and supporting them, but also because I'm super messy," she says.
Frank Zaccherio, 38
Real Estate Agent, Keller Williams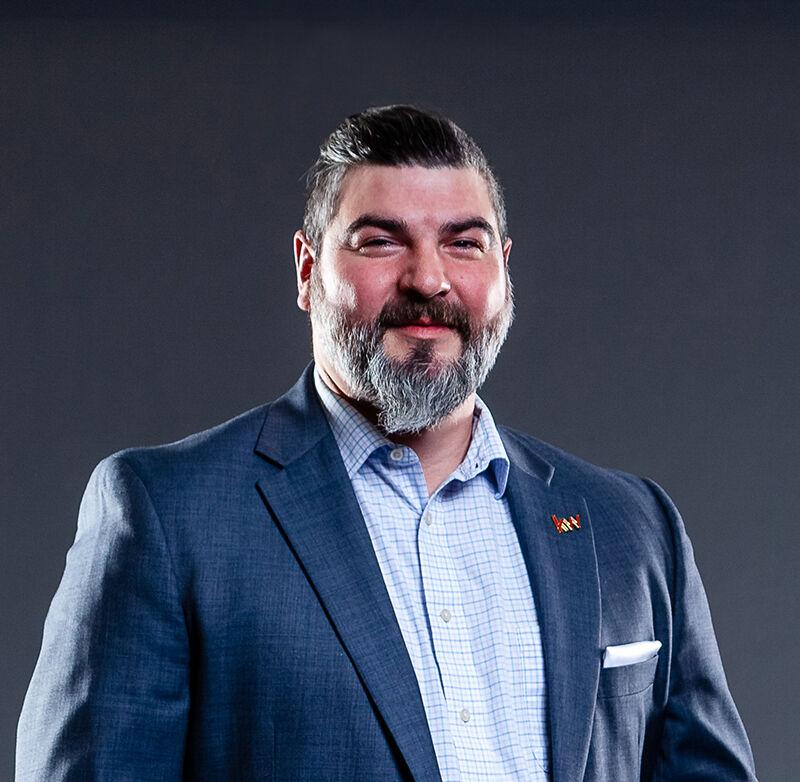 Some people know Frank Zaccherio as the "Godfather of Real Estate," a multi-million-dollar-producing Realtor. Some know him as a big-hearted philanthropist who dresses up like Santa and visits nursing homes during the holiday season, or helps build houses with Habitat for Humanity. Others would recognize him from music videos that parody popular songs with a real estate twist, or his 1977 Winnebago branded with the words "If I can't find you a house, I'll let you live here!"
Whatever role he's playing, you can expect that Frank, aka "Frankie Z," has a unique plan for marketing your home — and himself — up his sleeve.
Frank's work ethic was forged in his fourth-generation family business in Long Island, and later honed in his own Manhattan-based event marketing firm. He relocated to Pinehurst after just one visit, and in 2016, became a part of the Keller Williams Pinehurst family.
He's been named a "Best of the Pines" nominee for several years running and even had a short brush with fame on the reality TV show, "Real Estate Commission" — but stays humble with his work with the Boys & Girls Club of the Sandhills and Kiwanis Club of the Sandhills. "As my business continues to grow," Frank says, "I am able to do more and more for those around me."
"As one of the most creative young business owners that I know, Frank Zaccherio has been given the catchy moniker 'The Godfather of Real Estate' when it really should be 'The Godfather of Entrepreneurs.' It's in his blood!"
"I love what I do because my profession puts me in the position to make a difference in my community each and every day."
Jana Volitis, 35
Director of Operations, Moore County Chamber of Commerce
When the U.S. Army brought Jana Volitis to Moore County, the Chamber was in a period of massive change, the least of which being selling its headquarters and building a new one. The organization needed someone to expand its Human Resources Committee, advance leadership programming and increase involvement with career programs at area middle and high schools — and Jana was quickly identified as the person for the job.
Her willingness to seek out new, creative solutions was just what the Chamber needed to arrive at the other side of its transition with several new members and a retention rate of 93 percent. A member of the Association of Chamber of Commerce Executives and North Carolina Chamber of Commerce Executives, Jana also oversees the the Moore County Leadership Institute.
"Making an impact in the business community provides a deep sense of purpose each day, and getting to work with a diverse group of business owners and community leaders keeps life interesting," she says. "There is an immense sense of pride because the work we do has a direct impact on the economic vitality in Moore County."
Jana currently serves on the board of directors for the Sandhills Children's Center and is a graduate of Sandhills Community College's Dedman Center for Business Leadership.
She has served on the board of directors for the Sandhills Sandsharks and the Sandhills Habitat for Humanity Business Build Committee.
Jana is a strength athlete, currently training for her second Strongman competition. Her 2021 goal is to have a combined total of close to 1,000 pounds in the squat, bench and deadlift.
Michael White, 30
Investment Associate, Dreher Financial Partners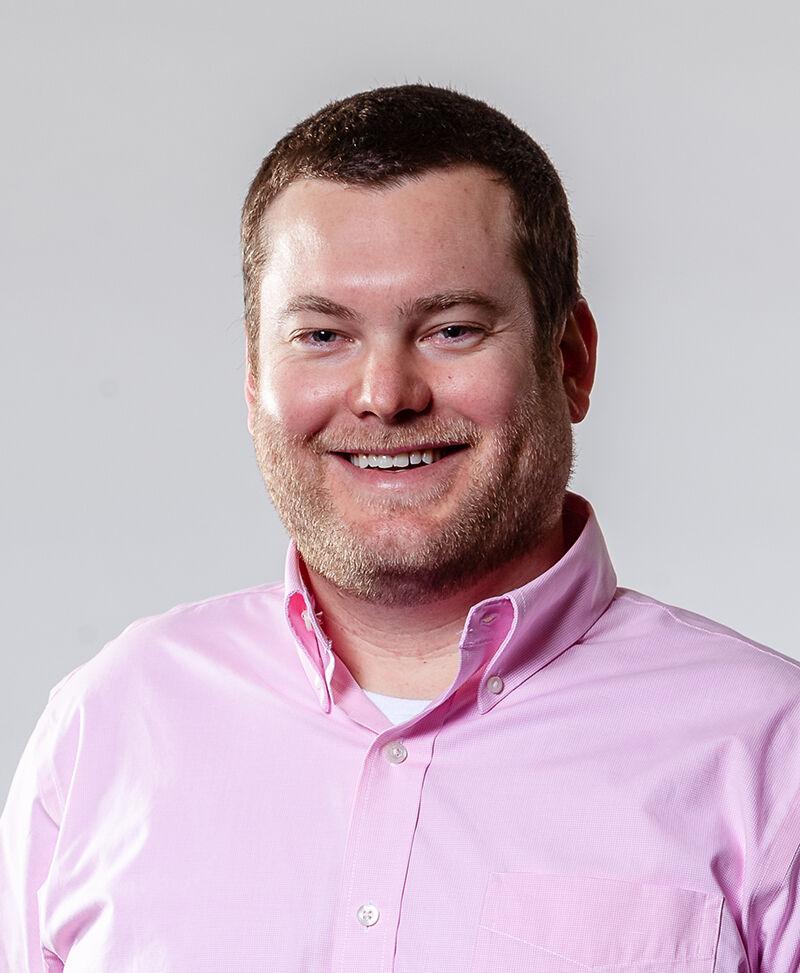 A lifelong resident of Southern Pines, Michael White once tagged along with his grandfather while making local Meals on Wheels deliveries. Later, he chaired the Southern Pines Rotary Club's volunteer committee position for Meals on Wheels.
Now at Dreher Financial Partners, Michael he helps individuals and businesses with comprehensive retirement planning and investment management. Recently, he earned the status of Certified Financial Planner, the highest achievement in his industry.
Michael does his best to extend this financial expertise to public service groups. Over the years, he has filled many positions in the Southern Pines Business Association, from treasurer to vice president to president. He's also been a member of the Moore County Chamber of Commerce for six years running.
Michael volunteers on the Review and Allocation Committee of the United Way of Moore County and serves as the chair of the Young Professionals Group for the Southern Pines Rotary Club. Michael also invests a lot of time in local schools he once attended, speaking at career fairs, teaching the basics of finance to middle schoolers, and serving on the Moore County Schools Business Advisory Committee.
"I used to think I wanted to live in 'the big city' but quickly realized that the small town life was more my speed. Being involved in our community is a great way to meet new friends and make new connections. When we work together I believe that our community is the best place to live, work and play."
During his high school years, Michael auditioned for and got a part in a commercial, but decided to pursue college instead of acting.
Tammy Smith, 37
Nurse Manager, FirstHealth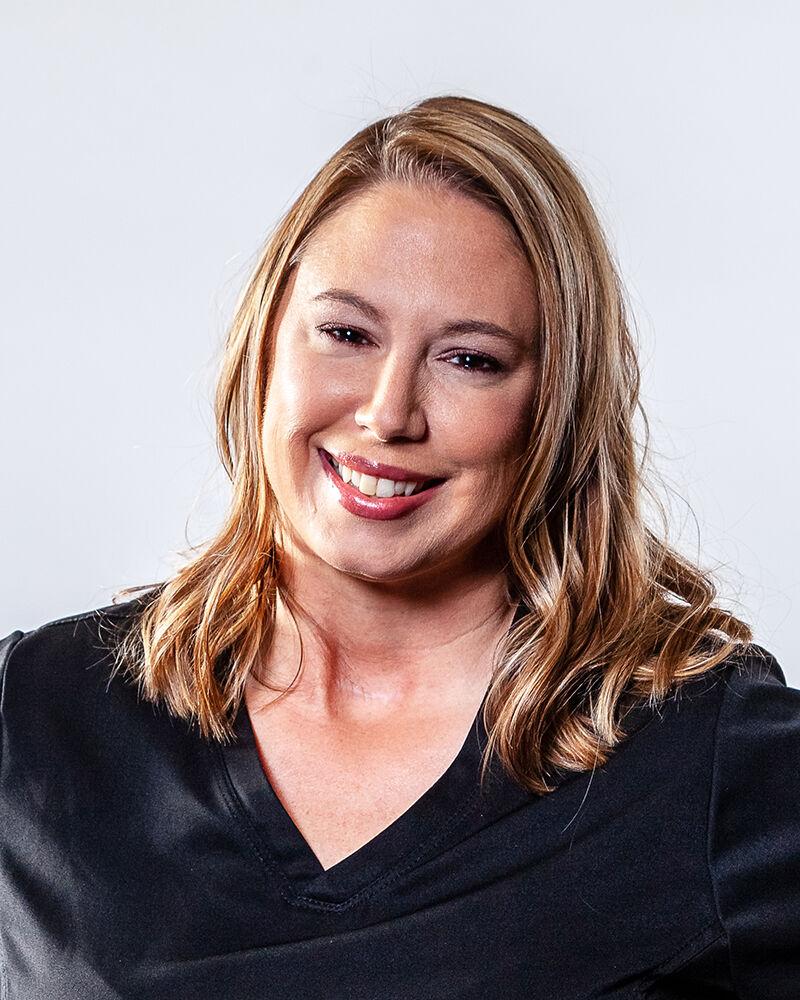 Tammy Smith has become indispensable in her role as nurse manager of a 27-bed surgical unit at Moore Regional Hospital, especially through its transition to COVID care. Ever since joining the FirstHealth of the Carolinas team in 2008, fresh out of nursing school, Tammy has been passionate about delivering compassionate care and fostering a strong team. In 2015, this earned her the FirstHealth DAISY Award, a national prize for nursing excellence.
"Since I was a little girl, I dreamed of becoming a nurse," she says. "It is so important to know that every patient is someone's mom, dad, grandparent, or sibling and should be cared for like our own. I also love to see nurses grow into preceptors, charge nurses, and leadership roles."
During her time at Moore Regional, Tammy has served as an educational liaison for her home unit and collaborated with the Lean Project to address issues of patient mobility. Nominators said she met the challenges of 2020 "without blinking an eye" and helped staff keep an organized front. Off the clock, Tammy has organized meals for needy families, and led the staff in providing meals to food insecure children in the public school system with Backpack Pals. "At the end of the day," she says, "it all comes down to knowing we made a difference in the lives of others."
"Tammy is always smiling and figures out a way to make staff feel supported and engaged. She always finds a way to pull the schedule together, and has been known to come back to help on a short-staffed unit even when she just left."
Tammy loves recipe hunting, and has the Pinterest boards to prove it.
Tucker McKenzie, 34
Director of Commercial / Family Development, WithersRavenel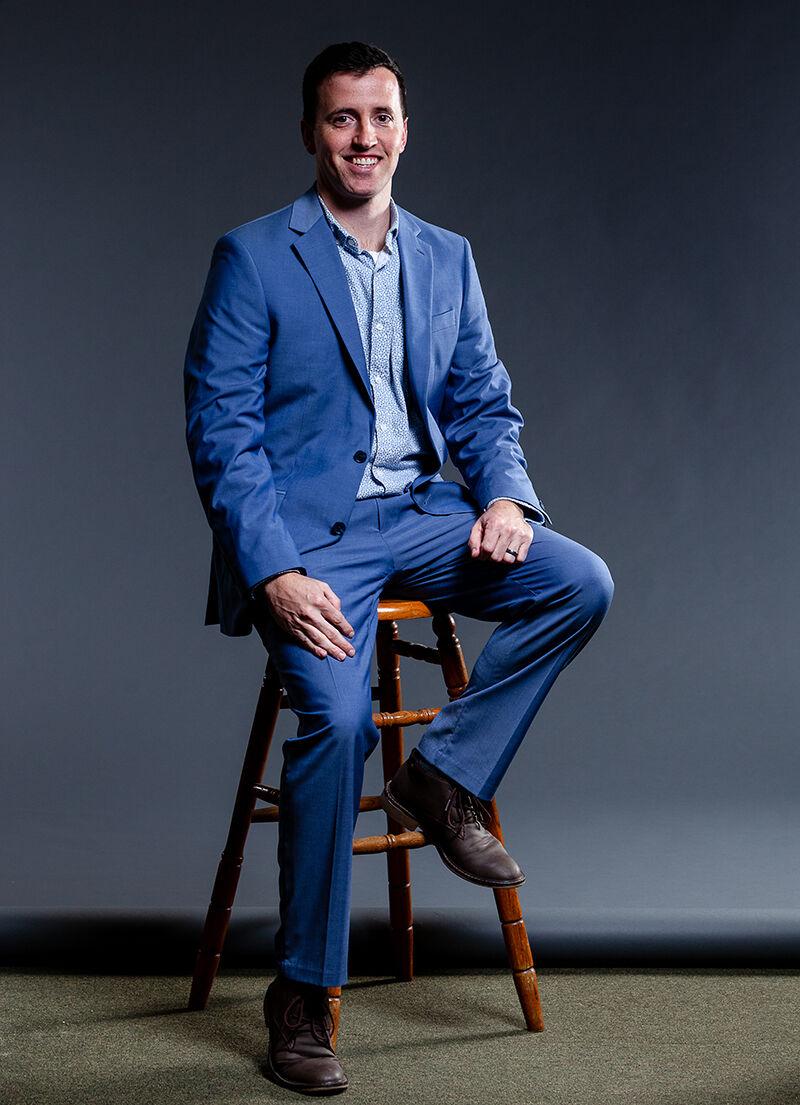 A native of Vass, engineer Tucker Mackenzie is currently doing his home county proud with work on the expansion of the Moore County Courthouse in Carthage, and the expansion of his Cary civil and environmental engineering firm into Southern Pines.
Both projects have been earned through a deep understanding of design and logistics and a determination to succeed — from paying his way through Sandhills Community College by working as a UPS driver to leading the team that designed the 2,600,000-square-foot Amazon Distribution Center in Garner. For that project, Tucker accepted on WithersRavenel's behalf the award for Top Economic Development Deal in the Triangle.
"When I first started engineering, it was awesome to see the designs I created become part of people's everyday lives, whether it was a roadway, park, or commercial site," he says. "Now that I have moved into more of a leadership role, I get an opportunity to help others achieve their goals and see their design visions come to life."
Tucker currently volunteers on the Moore County Board of Adjustment, and has been a mentor for the Sandhills Community College Civil Engineering Program as well as STEM clubs in Moore County Schools.
He credits his grandfather, Lance Bullock, and mother, Sue Bullock McKenzie, for serving as models of selfless service.
Tucker is married to his high school sweetheart, Lauren. They've been together for more than 20 years. He's also a proud "dance dad" of their 6-year-old daughter, and can often be found building performance sets.