Are you looking to give your high schooler access to the arts, organized sports, clubs, or opportunities to earn college credit? Homeschooled students can now take advantage of all of the above, through Moore County Schools' blend+ed program.
Moore County Schools' blend+ed program, created to strengthen the homeschool-to-public school partnership, allows homeschoolers to create the high school experience that meets their needs — from sports and extracurriculars to a variety of award-winning curriculum, offered both online and in-person.
Gabriel Swarms is one such student. Moore County Schools' blend+ed program allows him to get what he calls "the best of both worlds" by beginning each morning with online coursework, and then attending in-person classes and basketball practice at North Moore High School.
"We wanted Gabriel to have opportunities to meet other people, also to have the opportunity to interact with different teachers who would expect different things from him," says his mother and homeschool teacher, Betsy Swarms. "[We wanted to make sure that] when he gets ready to leave home in a few years, he will be ready to enter the world as a well-rounded individual."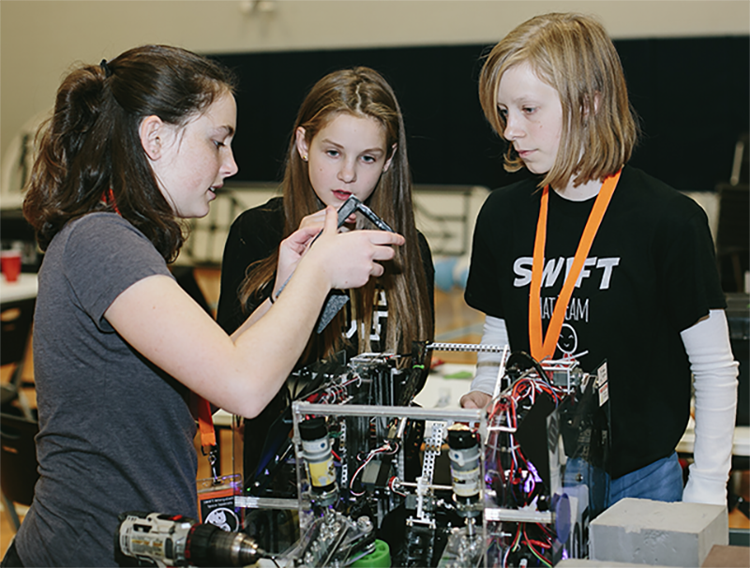 The Perfect Mix for Every Student
Moore County Schools blend+ed program allows students in any of the county's three high school districts to choose from a blend of online learning with traditional or homeschool classes, or enrollment in online courses to supplement homeschooling.
Each student is assigned a guidance counselor who will work to personalize courses to suit individual needs. Counselors will also facilitate enrollment in everything from advanced placement and honors courses to career and technical programs and activities like band, chorus and theater.
"All three high schools have excellent programs that we can streamline and individualize for your child," says Dr. Renee Portfilio, a counselor at Union Pines high school.
"If you would like to come and swim, or you want to play football — if you're interested in our advanced placement courses; if you're interested in our award-winning band or our phenomenal career-technical program, we would love for you to come and take advantage of that rigor that we can provide for you with our excellent teaching staff."
As with any public school, enrollment in the blend+ed program is completely free, and Chromebooks used to access online classes are available for a $25 fee.
Earn a Diploma and College Credit
Any student enrolled in at least two courses per semester through Moore County Schools' blend+ed program is considered full-time.
Families also have the option of using blend+ed curriculum to replace homeschooling entirely. Students have the choice of graduating from their homeschool program, or earning a diploma from Moore County Schools.
Those enrolled in Moore County Schools blend+ed program can also take advantage of the school system's partnership with Sandhills Community College, which allows students to dual-enroll, earning college credits through online classes.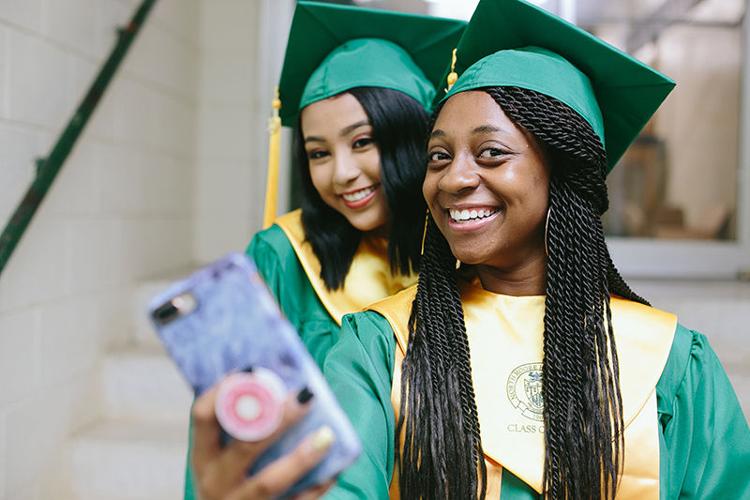 How To Learn More
Whether you're in need of more support with a challenging high-school curriculum or are looking for more enrichment opportunities, Moore County Schools' blend+ed program has a variety of options to meet your needs.