Restrictions around COVID-19 may continue to change, but those in the healthcare industry are still working to implement precautions that ensure the safety of providers and patients. At Dogwood Family Dental, this includes face masks for all staff members, face shields for hygienists, and the installation of plexiglass screens and an HVAC purifier that cleanses the air of coronavirus particles.
Unlike other dental practices that closed during the shutdown or maintained operations with a skeleton staff, Dogwood Family Dental has continued to provide emergency services since April; at times, for patients who lived several counties away. Drs. Kevin Patel and Sheena Neil resumed preventative services at the first of June, and are now working overtime to clear a backlog of patients.
"With the onset of the coronavirus, we have definitely seen a surge of patients who are now hyper-aware of their oral health," says Dr. Patel. "They want to get any issues that could make them more susceptible to COVID-19 taken care of quickly."
Here's a look at the changes that Dogwood Family Dental has implemented at its Aberdeen facility.
New Sanitation Measures:
Aside from implementing a stronger disinfectant that kills germs instantly and treating instruments in an autoclave that sanitizes items at 250 degrees, Drs. Patel and Neil have installed an in-duct air purifier, which uses ionized oxidizers to kill pollutants and microbials in the air and on surfaces.
"We've always wiped down the lights, sterilized all instruments, wiped down the monitors and cabinets," Dr. Patel says. "But the No. 1 worry for dentists and patients is the aerosols, those germs in the air. This filtration system takes care of any particles in the air that might be carrying the coronavirus."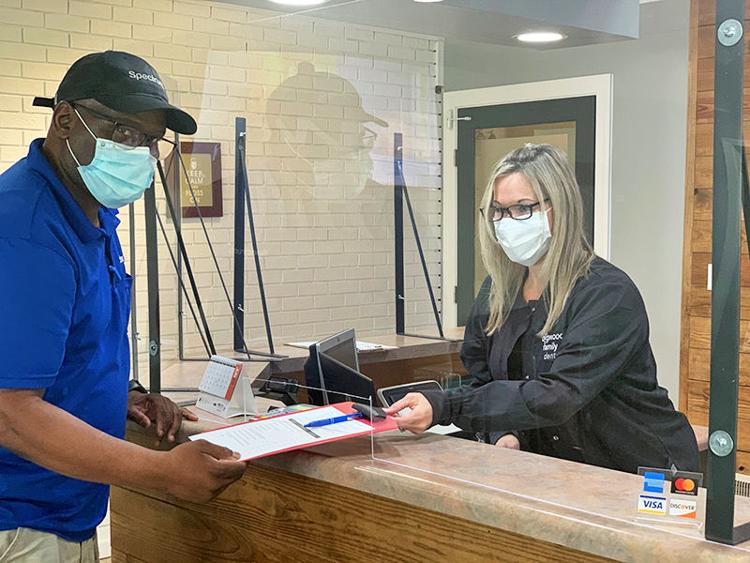 New Procedures for Patients and Providers:
Patients are instructed to call the office when they arrive, and wait in their car until their appointment time. When they enter the building, a staff member takes their temperature and hands them a questionnaire which screens their risk for exposure to the coronavirus.
Patients who meet all conditions then proceed directly to a treatment room, bypassing the waiting area altogether. Once in the treatment room, they are met with a hygienist or other staff member, who is wearing a face shield for both parties' protection.
Continued Membership Plan
Rather than pass the cost of doing business during the coronavirus on to the patient, Dogwood Family Dental has continued to keep its prices low – and to offer its in-house membership plan, which allows patients to pursue treatments on their own terms and timeline by cutting out the insurance middleman.
"We wanted to be able to provide affordable care for our patients, without them having to rely on their insurance to dictate which treatment is the best," Dr. Patel says. "This membership has come in handy for those who have been furloughed or laid off during the shutdown, or may have started a new job and are waiting for their insurance to kick in."
About Dogwood Family Dental
With advanced training in surgery, endodontics and implant placement and restoration, and a certification in Invisalign — plus a commitment to providing patients with emergency, same-day services — Drs. Neil and Patel pride themselves on being a one-stop-shop for patients.
For more information on the services Dogwood Dental provides, visit dogwooddental.net. Located at 908 N. Sandhills Blvd. in Aberdeen, the office is open from 8-5, Monday through Thursday. Call 910-944-5600 to schedule an appointment.