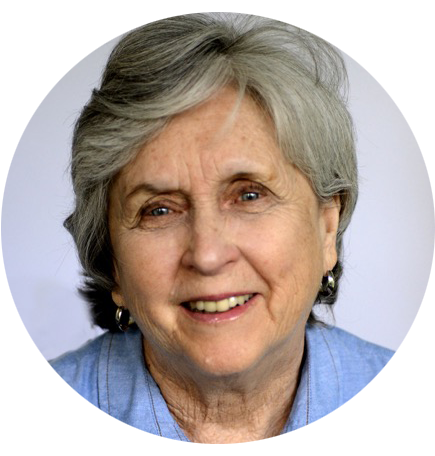 Love. Today, honoring St. Valentine, we celebrate the commercialized romantic kind, forgetting that the poor priest was beheaded on Feb. 14 for marrying young couples in defiance of imperial orders.
Sounds positively Shakespearean, where love oft goes awry. Poor Juliet. Poor Ophelia. Tolstoy's Anna Karenina didn't make it out alive either. Verdi and Puccini operatic heroines regularly expire before the final curtain.
So, if greeting card companies dare expand Valentine's Day to include teachers, employers, aunts, uncles, grandparents, brothers, sisters — why can't they also recognize different loves, as in the 1950s ballad …
Love is a many-splendored thing.
It's the April rose that only grows in the early spring.
Love is nature's way of giving a reason to be living,
The golden crown that makes a man a king. …
For example: I really love my country, which is why I'm hoppin' mad about what's happening to it. What other than love elicits tears when the national anthem accompanies fireworks on July Fourth? When uniformed servicemen carry a flag-draped coffin to an open grave? When an athlete dressed in red, white and blue stands atop the Olympic podium?
Something thusly loved deserves protection from scalawags. Find an old ladies' army marching on the White House, and join me up.
The greatest love is said to be mother for child. Yet look how many children are abused or neglected for a multitude of reasons, including drug addiction, poverty, broken families, malnutrition, insufficient medical care. Forgive the generalization, but news footage of those s***hole African countries shows mothers holding and carrying their babies, instinctively, tenderly, as though the two were still connected.
Once powerful women conquer the sexual harassment issue, maybe they will take off their black dresses, or white flowers, or whatever the cause logo, and vow to stamp out these crimes against other women's children — crimes which exist in alarming numbers within the richest, most powerful nation in the world. They need a strident champion. I guess the First Lady is too busy reading speeches about cyber-bullying. Oprah, are you listening?
In reverse, a child's love for mother may never die, but implementation in adulthood becomes problematic. Last week I was deeply touched when interviewing folk-art birdhouse maker Jerry Stanback, one of 15 children, who lives with and cares for his 94-year-old mom.
"She was there for us," he said. "Now I'm there for her. I surround (and protect) her, like a birdhouse." Love in action — the best kind.
The purest unconditional love is said to be that of a dog for his master. I cannot watch the feel-good stories about dogs staying with a lost or dying master, or traveling hundreds of miles to be reunited. This combination of love and loyalty appears in humans but is not a given — evidenced by the fuss that's made when it happens, usually on the battlefield or during a disaster. Too bad we can't behave more like the shelter pup who will love you forever after being adopted on Valentine's Day.
Friends are supposed to love each other. But strangers? Years ago, I volunteered at a hospice facility, cooking comforting foods for patients and their families. I remember one tableaux — the children of a dying woman standing outside her room bickering over details, while a volunteer sat at the woman's bedside, stroking her hand, humming a lullaby. Here, compassion for a stranger equaled love, benefiting both the patient and the nameless volunteer who eased her death.
As for friends, surely more than friendship drew 11-year-old Anthony Perez onto thin ice covering a pond in a New York City park last Tuesday, to save his buddy who had fallen through. Anthony succeeded in the rescue but slipped into the frigid water himself. First responders were not able to revive him.
Today, none of the above will receive red satin heart-shaped boxes of chocolates or roses flown in from some far-away greenhouse. They will not feast on lobster tails, éclairs, strawberries and champagne. The irony is that, in the long run, these less-celebrated forms of love may last longer than the romantic ones. I have yet to see a Valentine card for the brokenhearted.
So, if you have a chance on this Feb. 14, break the Hallmark mold and spread the love around. Your sweetheart will be impressed.