Not far from the Gilliam-McConnell Airfield on Dowd Road in Carthage you can see the promising beginnings of the James Rogers McConnell Air Museum.
It is located not far from the site of the famed Pik N Pig Restaurant, which was just recently destroyed in a fire on May 30. One hopes it may soon reopen.
The Air Museum's vision is to create a lasting memorial that salutes historic and current aviation and honors brave airmen and women who gave their lives to protect our freedoms. It will display historic aircraft, flight memorabilia and provide educational facilities. It is a charitable nonprofit.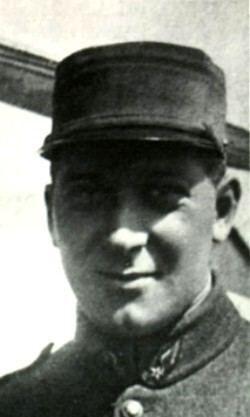 The museum is fittingly located in the hometown of James Rogers McConnell, who was killed in France flying for the famed Lafayette Escadrille in World War I. He was shot down before the U.S. entered the war on March 19, 1917, in aerial combat with two German planes above the Somme. He was buried in a meadow between Flavy-le-Martel and Jussy in Aisne, France.
A French citation reads, "He fought for Humanity, Liberty and Democracy, lighted the way for his countrymen and showed all men how to dare nobly and to die gloriously." In downtown Carthage, a large mural painted by Scott Nurkin of Chapel Hill salutes McConnell's heroism.
The air museum also honors 2nd Lt. Robert Hoyle Upchurch, who perished on Oct. 6, 1944, in China while flying for the 74th "Flying Tigers" Fighter Squadron. He crashed near Guidon County. His remains were returned to High Falls in 2006. A memorial to Lt. Upchurch is located at the air museum site.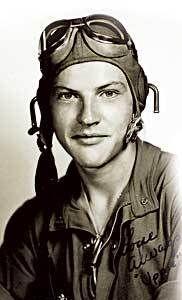 The Gilliam-McConnell Airfield was created in 1994 by Roland and Nancy Gilliam. Roland is a World War I historical flying enthusiast and the owner of WWI replica planes. The airfield is the location of Chapter 1220 of the Experimental Aircraft Association, which is a sponsor of the EAA "Young Eagles" program, which allows thousands of young children to experience free air rides. It also encourages careers in aviation through local high school Air Force ROTC units.
Moore County has been fortunate, because since the earliest days of aviation, there were in our area visionary pioneers of flight, including pilot Lloyd Yost. He was offered an agency to sell WACO airplanes and chose Pinehurst to be his base of operations.
Of 18,250 federally licensed pilots in 1933, Yost was officially listed as Pilot No. 52, and No. 38 among licensed mechanics. Under the aegis of the Tufts family, who foresaw the potential of aviation, Knollwood Airfield was financed and built here on June 22, 1928.
Of the first 15 pilots Yost taught to fly solo, three were women. In the early days, he would take passengers up for a short hop for $2.50. Instructions were $30 an hour.
During the heyday of early flight, Yost flew Will Rogers here and many other notables. The famed aviator Amelia Earhart landed here in a Beechnut Gum-sponsored autogiro. Jimmy Doolittle, later the leader of the April 1942 U.S. raid on Tokyo, was also an early visitor.
Today, we are fortunate to have operating here the professionally managed Moore County Airport — formerly the Knollwood Airport — that attracts significant numbers of planes to our area, particularly travelers headed for golf resorts.
And to make our modern aviation picture complete, Sandhills Community College has developed a comprehensive Career Pilot Technology curriculum, designed to prepare students for a variety of aviation and aviation-related careers.
That includes the commercial airlines, general aviation, the aerospace industry, the military, unmanned aircraft systems industries, and state and federal aviation organizations.
The college works in tandem with airport staff to ensure total immersion in all aspects of flight.
The program is four semesters plus two summer sessions and confers associates degrees in both aviation, professional pilot and aviation management. Students in the curriculum must get separate flight training for their private, instrument and commercial FAA licenses and ratings.
Now in its third year, the program has had its first graduates, two in the Professional Pilot track and six for Aviation Management. There are now 35 students in the program.
Now all that is needed to make the picture complete would be the return of scheduled commercial service at Moore County Airport.
Paul R. Dunn, author of "The Secret War Diaries of Abraham Lincoln," is reached at Paulandbj@nc.rr.com.