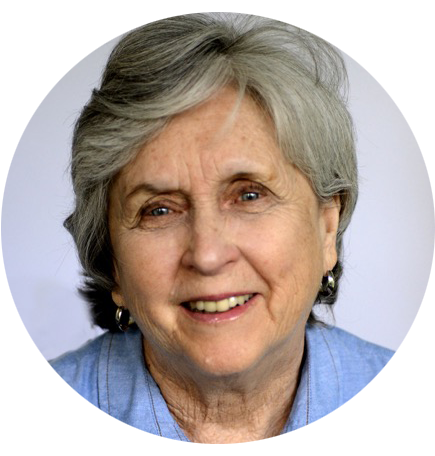 Writing this column was difficult. Reading it may be even more difficult. I hadn't planned to express an opinion on gun control re: the Parkland massacre. Others have, eloquently and sensibly. But to my knowledge, none speaks from experience.
Then I read Editor John Nagy's two excellent pieces (March 11 and 18) on the need for empathy, for walking in the shoes of the less fortunate. I knew then I must let you walk in mine.
My daughter Wendy died from a self-inflicted gunshot wound in 1991, at age 28. She wasn't deranged. She didn't have a grudge against anyone. She had a supportive family and dreamboat boyfriends. She was kind, gentle, musical, athletic, beautiful, a brilliant student, linguist and friend to all living things — the last phrase engraved on her grave marker.
She was also bipolar, diagnosed in her late teens, treated by the best therapists and medical professionals for a decade. She took her meds. But in the end, nothing conquered depression.
The gun control issue rarely mentions suicide, although guns are a frequent and effective method of choice. Last year, suicide was the second leading cause of death among 15- to 24-year-olds. The American Academy of Pediatrics reports that suicide is four to 10 times more likely when guns are present in the home.
Wendy obtained a handgun easily, legally, in Durham. The police who handled the case gave the gun to my son Dan, then 26. He kept his later-onset bipolar illness private, but sought treatment and took medication.
We discovered this only after his death. He wasn't deranged, either. A star athlete, he had never been bullied. At 40, he was a handsome, successful businessman, father of two small boys. Nobody knew he had his sister's gun until he used it on himself.
I have no words to describe the horror when two police cars pulled into my driveway on that perfect September afternoon in 2004.
So yes, I hate guns — handguns, rifles, assault weapons. Wouldn't you?
Child death is like childbirth, only appreciated through experience. Empathy doesn't work. Which is why I am terrified that the teens who are marching, marching, marching in hometowns and in Washington on March 24 will be met, if at all, with month-old outrage now wearing thin.
Will any big names be there to welcome them, to applaud an effort that shames their own? Probably not, because members of Congress go home on weekends, to campaign for mid-terms. The president? Maybe, for a quick photo op and a few sanctimonious words.
After all, those dead students weren't their kids or grandkids. And then a horrible image flashed before my eyes. Donald Trump, called to identify the bullet-ridden body of his beloved 12-year-old son. Only then could he understand. Please, God, don't let it come to this.
Suicide, homicide and mass murders in schools, churches and workplaces have a common denominator.
"Oh, but guns don't kill people — people kill people," intones NRA spokesman Wayne LaPierre, who has no children. Really? Show me a "people" who can kill 14 teenagers and three adults, barehanded, in eight minutes. A weapon is required. Guns were the weapons responsible for 15,000 deaths, excluding most suicides, in the U.S. in 2017, according to a tracking website.
Even with the big guns (!) in government on board, this won't be a quick fix; it will take time and many more dead children before legislators get it. Remember the 10 plagues God rained down on pharaoh, to convince him to free the Israelites?
Only the final plague, slaughter of the firstborn in every Egyptian household, worked. How many more of our children have to be slaughtered before today's pharaohs relent?
Forget plagues. We don't respond to boils and locusts. We need a Congress that turns away lobbyists who get paid for promoting a product that makes billions for its manufacturers and retailers.
I respect the Constitution, but if it could be amended 101 years ago to forbid the production, transport and sale of alcohol, maybe we should go that route for banning some and halting the proliferation of other firearms. Or, at the very least, enact such stringent restrictions that casual procurement would be impossible.
Or whatever it takes, because we parents of children killed by guns (no matter who pulled the trigger) don't want promises. We don't want committees or studies or task forces. We want action.
As for empathy — take it on faith, better not to understand. Go back and watch Al Pacino's silent scream as he holds his dying daughter, shot on the opera house steps in "The Godfather: Part III."
Then you'll know what walking in my shoes feels like — a silent scream that never ends.