When I began this Mother's Day column last Monday, I did not know then that this would be the first Mother's Day for mom in which the one who made her a mother would not be here.
The sun that Mom spun around has gone dark, throwing her — and her own four satellites, rising and falling in varying degrees of apogee and perigee — into shadow.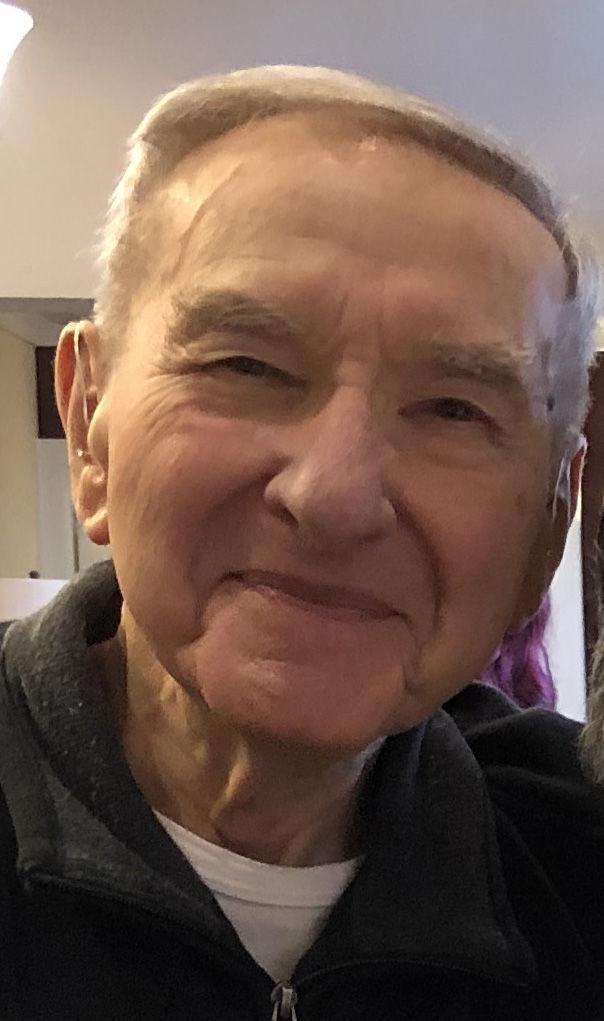 A long, slow darkness has been enveloping Mom for some time now, but her center star has always been there to light the way, to cast a hero's cloak of warmth and comfort. Dark, now dark. The blackness grows.
Mom lives in a constant state of the present. For those of us plagued by the past or fretting of our future, this can be an amazing blessing. Everything is new all the time.
But there are certain constants Mom holds on to: her husband and her four sons.
"I have four sons, four good boys." The first time you meet her you will hear this in the first 10 seconds, and then about every minute until you leave. All else of life has fled and faded, but motherhood is something enduring, as existential as breath.
Not even stubborn medical mysteries can defy certain truths, and one of those truths is that mothers know us in ways fathers never can. Not even time and disease can erode this bond.
Mothers know us from the moment of conception, a head start they never cede. Dad knew this and not for a second sought to undermine or overstep. He was more the shepherd in the field, smacking his sheep on the flank with his tending rod to mind us into place. "Don't forget to call your mother. Did you get her a card?"
We didn't get to that point this year. But no matter. Dad saw, in his own way, a method to give his beloved wife of 64 years — mother to his four children — the single gift she craved above all others.
Every day I go visit mom up the hill , she greets me with a smile and asks, "Where are your brothers?" — as though we are still living together at 7012 Lansdale St. in District Heights, with Step and Paul down in the basement listening to Beatles records, and Tom and me upstairs arguing over some board game.
And every time, I tell her that we are all spread across the globe doing the things in life she raised us to do. In telling her that Step is in Rome and Paul is in Durham and Tom is in Portland, I can see just a tiny bit of her heart breaking. Motherhood can be cruel that way — taking the very lives you live for and casting them far into the world away from you.
And so on the day after telling her that Dad had passed away, I went to visit for a bit. She was sad but resolute. "I had four good boys. You've got to carry on now." I told her I had a present for her, and she was going to have company later that afternoon. I told her she'd see two more of her sons that evening.
I'm not sure it completely registered, but when I walked in that evening with Tom and Step from their respective airport arrivals, Mom lit up like all of New York City illuminated for the first time.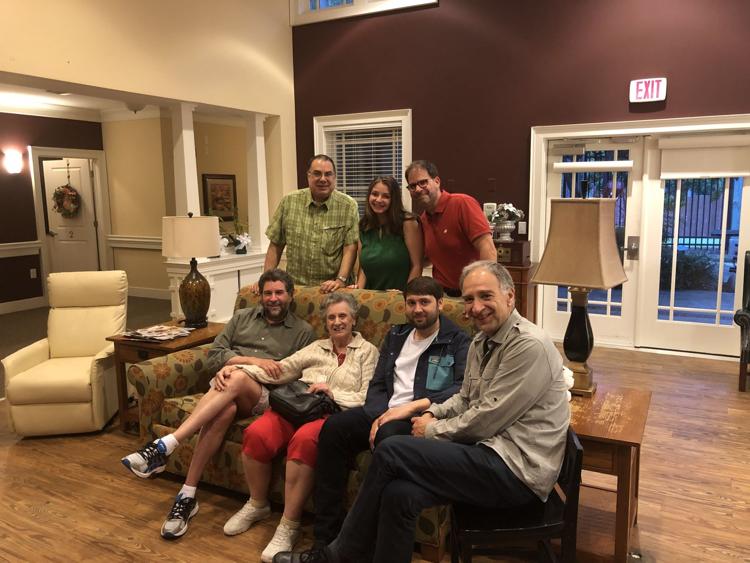 "Oh, I'm so happy," she exclaimed, crying real tears of joy. "These are my sons! They're all good boys!"
So no, the shepherd isn't around this year to whack us into place with his Mother's Day reminders. He provided even better for the mother to his children. Dad was so worried and upset about her well-being, he made sure she had the best of all possible gifts for Mother's Day. It required the ultimate sacrifice, but that was Dad — never above providing what needed providing for his wife, our mother.
So there are no long-distance phone calls this year, just hugs. No Facetime chats, just quietly holding hands on the sofa watching an old movie on TV. Mom has all four of her sons — in real time, in the present — to have and to hold. In the end, Dad knew just what she needed: a happy Mother's Day.