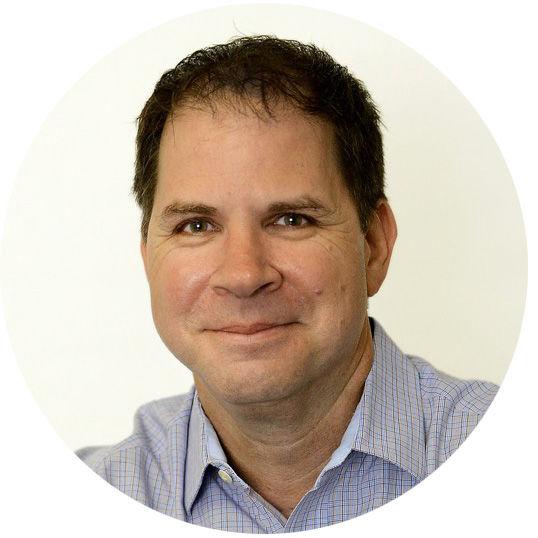 Until I started school, I spent a lot of days with my grandmother, Susie Domenick. She lived in a small third-floor walk-up about four blocks straight up Lorring Drive from our home in District Heights, Maryland.
After having four boys, mom was getting back into the workforce part-time to earn a little extra money for the family. She worked as a secretary at the all-boys Bishop McNamara Catholic High School out on Marlboro Pike. When mom worked or had to run errands, she'd drive me up the hill to grandma's.
On nice days, I and Susie might walk across the parking lot to the playground with its crude, paint-flaked swing sets and merry go-round or walk up the street to the Grand Union grocery store, where she'd buy me a box of Animal Crackers for a quarter.
On rainy days, we'd stay in and work jigsaw puzzles — a 1,000-piece Last Supper scene was my favorite — and play lots of card games. Susie taught me how to play solitaire, Go Fish, War and gin rummy. We'd play gin rummy for what seemed like hours, listening to WGAY-AM on the tiny kitchen radio and sharing a box of raisins. My introduction to music was the "easy-going favorites" of Neil Diamond, Engelbert Humperdinck and Tony Orlando.
Those memories, buried almost 50 years now, came rushing back last Saturday evening after Thanksgiving. My daughter's teacher for Advanced Placement Statistics had given the students a holiday assignment of playing a card game with their families and recording the outcomes.
So we gathered around the kitchen nook, the gloomy Saturday light fading behind us, and I taught these two digital natives how to play gin rummy. Before long, they were even repeating my grandmother's favorite line, "I'm gonna discard dis-card." They laughed like it was the first joke they'd ever heard.
It wasn't even close; I smoked them the first six or seven hands. And this was after not playing for I don't know how many decades. The outcome didn't matter; the two of them laughed and played without caring about the results. Neither wanted to quit until dad had lost a hand. I even tried to throw one hand and still somehow won. But finally Loreleigh broke through, going out with a big smile on her face.
Loreleigh kept a diligent tally of the score, presumably to turn in to her teacher for an upcoming lesson about probability. But as the fun and laughter just seemed to keep piling up that Saturday evening, I began to think that the teacher's assignment had nothing at all to do with probability theory and everything to do with making some family memories.
We never could have done this during the week. Between afternoon sports, after-school jobs, the crush to get home and make dinner, checking homework and the daily decompression, families just don't have that kind of down-time for each other.
Look what we've deprived ourselves of. I grew up having my grandmother's undivided attention all those hours, all those days. She didn't sit me down in front of a screen — and anyway, her TV was only black and white, had four channels and no remote. She played with me, taught me, sang songs with me, walked with me.
I can't give of myself the way Susie Domenick gave to me and my brothers. I'm not even sure one day if I have grandchildren I'd be able to give that way. But what a disappointment I'd be to Susie if I didn't at least pass along a little bit of our shared history. If that's a couple hours of cards at the kitchen table, "discarding dis-card" and Engelbert Humperdinck on Spotify singing "Please Release Me," well then that's what we'll do. I know Susie would smile at that.