One of the most distressing moments of my professional career happened in the first year, at my first newspaper in Florida.
Junny Rios-Martinez Jr. was 11 — the same age as my son today — when he met Mark Dean Schwab. Schwab had been out of prison a little over two weeks — having served less than half of an eight-year sentence for the aggravated rape of a 13-year-old boy — when he saw Junny's picture in Florida Today, my paper at the time.
Schwab befriended Junny and his family by saying he was a reporter at the paper and was a friend of an extremely popular photographer there. Schwab said he wanted to do a story on Junny and his emerging surfing talent. He showed a forged newspaper ID.
Schwab traded heavily on his media connection. None of it was true, but the family trusted him and never called to verify.
Impersonating Junny's father, Schwab called the boy's school and asked to pass on a message that Junny was to meet Schwab at a nearby Cocoa park for an interview.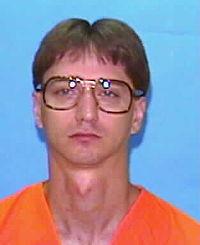 It's unbearable to think of how Junny met his end in a cheap Cocoa Beach motel room. His body was found in a footlocker several days after his disappearance. Police say he had been raped and asphyxiated.
Florida executed Schwab by lethal injection on July 1, 2008. I have complex emotions about the death penalty, but not in this case.
It's been almost 30 years since all this occurred. I can still remember how ashen-faced every person was when detectives showed up asking questions. We stumbled without aim, aware of the job we had to do and the horrifying role the paper played in the plot. I wish that on no one.
This was all lost to time — I thought — before it came back in one fierce rush a month ago. A young mother walked into our newsroom and said an older man in Southern Pines' Downtown Park had been taking pictures of her and her daughter and, when questioned, said he was "with the paper." So she came and checked. He wasn't. We told her to report it to the police, which she did.
Here's the important take-away for you: All full-time news staffers of The Pilot have photo identifications on green lanyards that also bear The Pilot logo. They are instructed — and have recently been reminded — to wear their credentials at all times when interacting with the public, especially when taking pictures.
Our reporters and photographers are told to identify themselves and be courteous and professional at all times. You have the right to ask for their credentials. If it is a high school athletic event, the photographer also will likely bear a credential from the N.C. High School Athletic Association. The organization requires it, and I just renewed our credentials.
Since we only have one full-time photographer, The Pilot does, at times, employ freelance photographers to cover a variety of events, mostly for the paper's popular weekly "Out and About" feature. Other people take pictures and submit them to The Pilot for publication.
Most professional or part-time photographers will have business cards or other credentials. If they say they are on assignment for The Pilot, they should be able to give you the name of the editor who requested the assignment. You can then check with us.
If ever you are in a situation that feels unusual or unsafe, we'd rather you call the police and let them sort it out.
We are still a small town, and it's pretty easy to figure out who's who in town. If you run into a ruddy-faced, gregarious guy with a thick Boston accent, that's Pilot photographer Ted Fitzgerald. Other staffers whom you might see with a camera include David Sinclair, Abbi Overfelt, Jaymie Baxley, Laura Douglass, Faye Dasen and Mary Kate Murphy. Frequently used freelancers include Donna Ford; Timothy Hale; George and Corrine Walls; and Eden Holt.
Sometimes the best defense is a good offense; go over and introduce yourself. You could end up seeing your smiling self in the pages of The Pilot.