On an early spring day in 2008, between a sheer Afghan mountainside and a waist-deep river, Matthew Williams distinguished himself even among the Green Berets of Operational Detachment Alpha 3336.
Inserted by Chinook helicopters into the Shok Valley of Nuristan Province in Afghanistan, a dozen operators with 3rd Special Forces Group (Airborne) and about 100 members of the Afghan Commandos Corps were on a mission to capture or kill leaders of the Hezeb Islami al Gulbadin insurgency.
Over the next seven hours, then-Sgt. Williams repeatedly advanced up the mountain into enemy fire in aid of wounded comrades, several times exposing himself to machine gun, rocket-propelled grenade and small arms fire.
For Williams' actions that day, President Donald Trump awarded him the Congressional Medal of Honor, the nation's highest award for valor in combat, in a ceremony in the White House's East Room last week. Now a master sergeant assigned to Fort Bragg, Williams lives in Whispering Pines with his wife Kate and three-year-old son Nolan.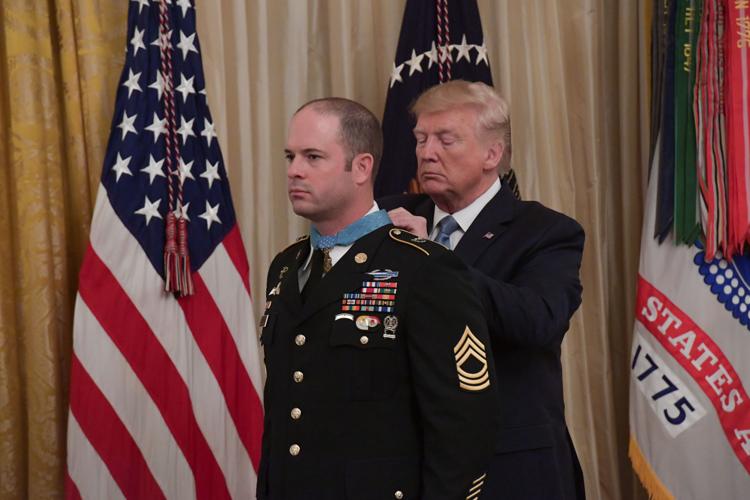 Williams and Staff Sgt. Ronald J. Shurer, the detachment's medic, were originally awarded Silver Stars in 2008 for their actions in the Battle of Shok Valley. Shurer's award was upgraded last year.
"The Battle of Shok Valley is a testament to the overwhelming strength, lethal skill and unstoppable might of the United States Army Special Forces and all of our military," Trump said before placing the Medal of Honor around Williams' neck.
"The enemy, that held a high ground, superior numbers and element of surprise — they had it all going; everything they're not supposed to have, they had — but they had one major disadvantage: they were facing the toughest, strongest and best-trained soldiers anywhere in the world."
No sooner had the battle commenced than were Williams and Shurer flinging themselves into the fight after members of the advance guard, two of whom were shot almost immediately. Williams moved casualties down the mountain to evacuation helicopters throughout the day, saving the lives of four critically injured soldiers.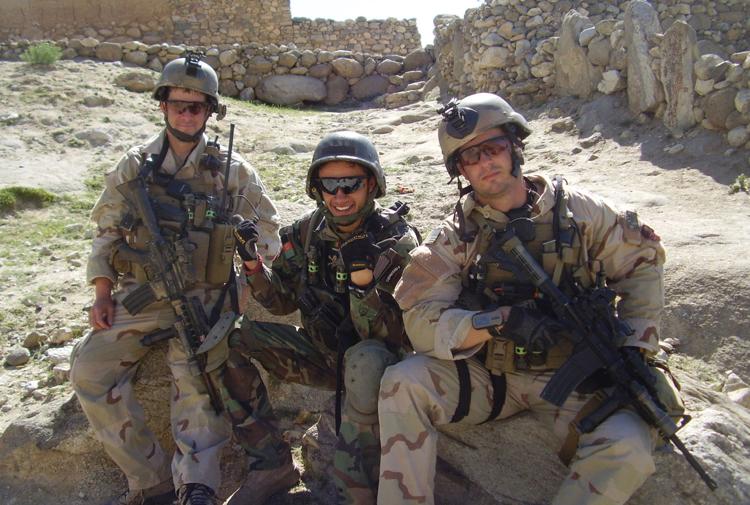 Under fire from an estimated 200 insurgents — about twice the U.S.-Afghan force — Williams repeatedly entered the fray. In defending the detachment's lead element, Williams killed several insurgents himself. He put himself into the line of fire countless times as he relayed information between soldiers, revived the element's satellite radio, and continued to return casualties to relative safety.
"He fought for several more hours, valiantly protecting the wounded and putting his own life in great peril to save his comrades. Matt's incredible heroism helped ensure that not a single American soldier died in the Battle of Shok Valley," Trump said. "His ground commander later wrote: 'I've never seen a troop so poised, focused and capable during a fight,' and Matt is without question and without reservation one of the bravest soldiers and people I've ever met."
During a ceremony at the Pentagon on Thursday, where he was inducted into the Hall of Heroes, Williams said that the esprit de corps he found in the Army's elite Special Forces reinforced his Texas upbringing.
"My mom was a nurse and my dad worked in the oil and gas industry, and they knew about hard work," he said. "Both taught me never to quit, to be a person of trust, and to value hard work, ethics and modesty. Later I discovered these are the traits of an excellent person and a leader, all of which I carry with me in my life today as a soldier."
Williams grew up with ambitions toward federal law enforcement, but after 9/11 he redirected his path and enlisted in the Army in 2005.
"Though my decision to join the Army was driven by purpose, it was not a hasty one," he said. "I simply told my parents that I was signing up to be the best of the best. There was no going back. At this point I had no backup plan — I was all in. I had every intent on earning the coveted Green Beret. Little did I know that decision would impact the rest of my life."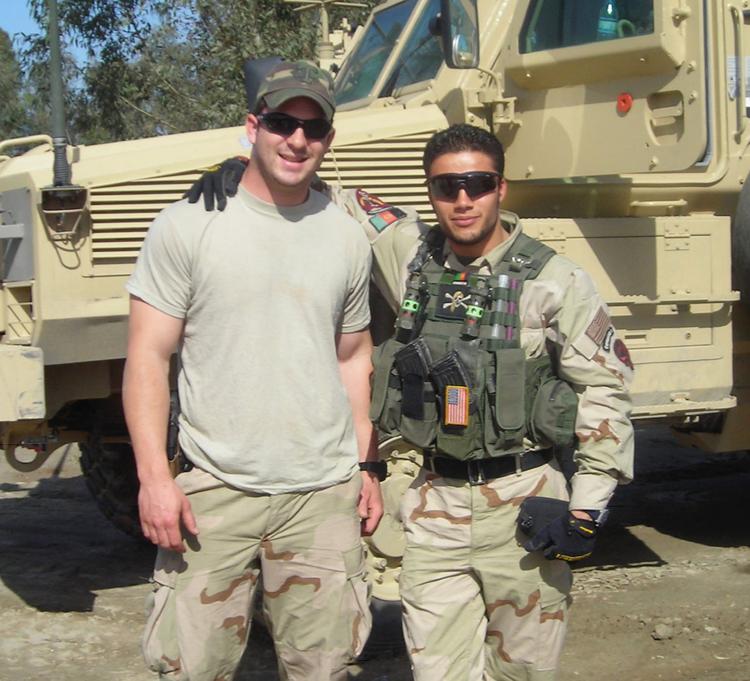 Williams finished Special Forces training in August 2007 and deployed to Afghanistan two months later. He dedicated his Medal of Honor to his Special Forces comrades, who he called his extended family.
"We did our job, we were well-trained and we trusted one another. That is why I'm standing here today. … Facing overwhelming odds in the worst of situations, no one in ODA 3336 wavered," he said.
"We never quit, even faced by our own mortality we fought and lived another day. We were trusted by our nation, and we trust in our leaders to ensure we are properly prepared, equipped, and trained for success. That trust is what makes our organization great and unmatched in what we do."