All but one of the five seats on the Whispering Pines Village Council will be up for grabs in November following Denise Racey's resignation less than halfway through her term.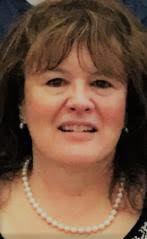 Racey was elected to the council in 2017 after running unopposed. Prior to that, she'd spent several years volunteering as an event organizer for the village. She stepped down on June 17 due to differences with the rest of council — two members of which she voted to appoint.
She said that she originally ran for the village council to help preserve the qualities that make Whispering Pines an attractive community for retirees and military families alike: pristine lakes, safe streets, and minimal commercial development. But lately she found herself on the dissenting end of some of the council's decisions.
Racey is the second of Whispering Pines' elected officials to resign in the last year. Michelle Lexo stepped down in December after six years on the village council — three of them as mayor. In March, the village council appointed Alexa Roberts to serve in Lexo's council seat until the end of 2019. The five council members appointed Bob Zschoche to the mayor's seat in May.
"I don't normally quit things like that and it was never my intention to," Racey said of her decision to resign. "I definitely don't regret running, I enjoyed getting to know all the inner workings of the village and experienced a lot."
But over the last few months, Racey felt left out of administrative decisions the rest of the village council agreed on.
"It has more to do with the running of the village and personnel decisions," she said. "It kind of broke my trust, which was disappointing and upsetting."
Racey also disdained recent actions based on petitions from small groups of village residents. In May, she and Zschoche cast dissenting votes when the council rescinded event venue regulations that they voted to introduce last fall.
"In my eyes, we were trying to rein things in if need be," said Racey. "I was obviously not for rescinding the entire venue (ordinance). I thought we could have worked on it more and tweaked it and come to a compromise. Obviously that didn't happen."
Whispering Pines introduced that ordinance, which created rules for homeowners profiting from the rental of their properties, to neither fanfare nor opposition in October. The regulations applied only to properties two acres and larger, limited for-profit events to three times a week, and introduced a permitting process for each address and individual events.
Soon after, village residents opposed to the prospect of large events in Whispering Pines at all began to demand that the village council rescind those regulations. Some of them accused the council of intentionally proposing and passing the event venue ordinance while many village residents were occupied with damage from Tropical Storm Florence in September, an allegation that Racey resented.
"In all my decisions I tried to do what is best for the village as a whole. I always tried to think of the other 3,200 residents who might not be there as well as the five or six that spoke," she said.
"We were called out and residents made it sound like we did something that wasn't quite right. I got a little bit upset that there was a small minority that, to me, was trying to dictate how we run the council's business."
Racey's will be one of three unexpired terms on the Whispering Pines council filled in the November election. Current council members Alexa Roberts and Dawn Heddings are both appointees — Roberts to Lexo's seat and Heddings to the one Connie Reed was elected to fill in 2017. Reed died before she could take office, and the village council appointed Heddings to serve through this year.
All three of those seats will reopen for full four-year terms in 2021.
Colin Webster is finishing out his first term on the Whispering Pines Village Council this year. His seat will be open for another full term ending in 2023.
Racey said that she's confident that her open seat, as well as the others, will be contested. In addition to Roberts, eight other residents applied for Lexo's open seat earlier this year and four of them ultimately interviewed for it.
"I think this year there might be several people interested who went through that process or thought about it," she said.