You could say that Kathryn Wyatt, the new executive director for Weymouth Center for the Arts and Humanities, has been preparing her whole life for this role.
A professional musician, arts administrator and educator, and innovator in social change, Wyatt sees the historic Weymouth home, gardens and gathering spaces in downtown Southern Pines as a community treasure.
"Weymouth is our place. Everyone I meet feels this loyalty and ownership of Weymouth and everyone has ideas they want to run by me. My job will be the steward and help bring all of these beautiful ideas to life."
Weymouth is built on the grounds of the estate established by James Boyd, a steel and railroad magnate from Pennsylvania who came to Southern Pines around the turn of the 20th Century. Weymouth was originally more than 2,500 acres in size, encompassing a significant portion of modern day Southern Pines, and included a virgin forest of longleaf pine trees.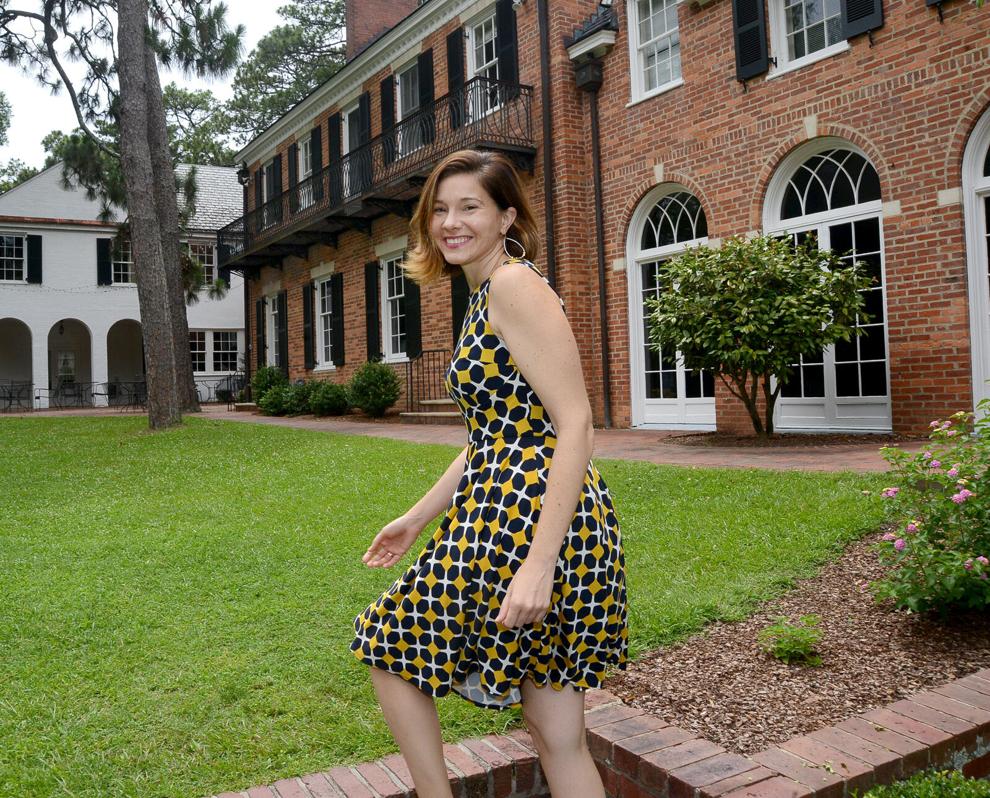 In the years since it became a cultural center in 1979, Weymouth has become home to the North Carolina Literary Hall of Fame, a chamber music series, featuring nationally and internationally known musicians; the Ragan Writers' Series, which boasts readings by North Carolina writers; and an arts and humanities lecture series presented by professors and educators, and numerous special events.
The house and remaining acreage is listed on the National Register of Historic Places, and was awarded a certificate of achievement by the National Wildlife Federation in 2003.
As an accomplished violist, Wyatt has performed nationally and internationally with major professional opera companies and orchestras. As an educator, she's coached nationally and internationally, and maintains a private studio. She has taught at N.C. State University and Duke University and the John F. Kennedy Center for the Performing Arts recognized Wyatt for her work in citizen artistry and community development through the arts.
Wyatt co-founded Kidznotes, a nonprofit organization dedicated to providing orchestral training to underserved children in the Raleigh-Durham area. This work was inspired by her involvement in El Sistema, a nonprofit arts organization in Venezuela. In July 2016, Wyatt became the first president and CEO for El Sistema USA, established at Duke University where she taught social entrepreneurship and the arts.
Wyatt's husband, jazz professor Dr. Aaron Vandermeer, teaches at University of North Carolina at Pembroke. The couple settled in Southern Pines three years ago when they sought out a midway point between their respective commutes to Durham and Pembroke.
"As we got to know the community, we fell in love with the community," she said. "The people here are devoted to building community and building friendships, and always willing to embrace newcomers."
Wyatt was introduced to Weymouth Center through her friendship with Kimberly Daniels Taws, general manager of The Country Bookshop in downtown Southern Pines. She began volunteering and joined Weymouth's Board of Directors before stepping into an interim operation support role prior to being named the organization's new executive director.
"I had been looking for a while for the next right thing and this could not have been more perfect."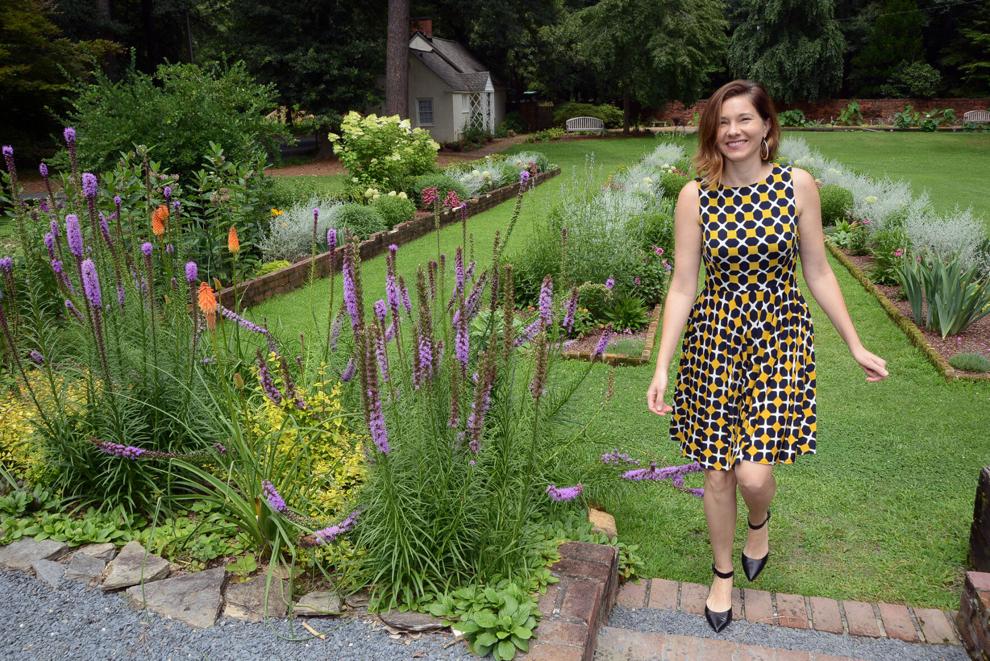 The daughter of two military veterans, Wyatt said her love for the arts was founded in her upbringing. She spent several years living in the Washington, D.C. area and recalls visiting children's events at the Kennedy Center and Wolf Trap National Park for the Performing Arts. Her family later lived for several years in Belgium among other assignments.
"Me and my sisters all played musical instruments. I remember our parents would trot us out to play for their guests. I think that is why Weymouth and the Boyds legacy resonates with me, to have that heart for the arts and humanities and also a love for the outdoors and nature."
She said while many musicians love music for the art itself, she has always viewed music and the arts as a pathway to meet people, to exchange culture and ideas.
"Growing up in the military we were always landing somewhere new. I feel like that lifestyle set me up to be in the work I'm in now, which I see as community building," Wyatt said. "The arts is the thing that brings us all together from all different walks of life, different languages and experiences."
At Weymouth Center, she's found what she calls an "interwoven community" that is committed to an altruistic place and space for artistry.
Working in partnership with Weymouth Board Chair Ashley Van Camp, she is creating Weymouth Equestrians, a new program that brings together the area's horse and arts culture. Wyatt is also developing a new jazz brunch series called "Come Sunday," in addition to regular classical chamber music and literary programming at Weymouth.
But her heart lies in bringing Weymouth to life for area children, as a place where they can be inspired the way she was by the arts. That work includes a new partnership with the Boys and Girls Club of the Sandhills.
"Weymouth is a jewel of the community. I want to continue to embrace the tradition of making Weymouth available to the whole community. This has been my dream job, it just took the long road to get to it."