The U.S. Golf Association will stage a second back-to-back pairing of its prestigious U.S. Open and Women's Open in Pinehurst in 2029.
"It's the most frequent question we get, 'Are you ever going to do the back-to-backs again?' Well, we have your answer now," said John Bodenhamer, chief championships director for the USGA, during an announcement Friday in New York.
The USGA, which is scheduled to open a second headquarters in Pinehurst by 2023, rolled out a series of announcements involving the elevation of the Women's Open, which will next be contested in June at the Pine Needles Lodge and Golf Club in Southern Pines.
Included in Friday's announcement:
The USGA will double prize money for the Women's Open to $10 million, with plans to match the U.S. Open payout of $12 million over the next five years.
The USGA has secured a major sponsorship — a "presenting partnership" — with ProMedica for the Women's Open. It will take effect with this year's Women's Open, which comes with an increase of the winner's share to $1.8 million.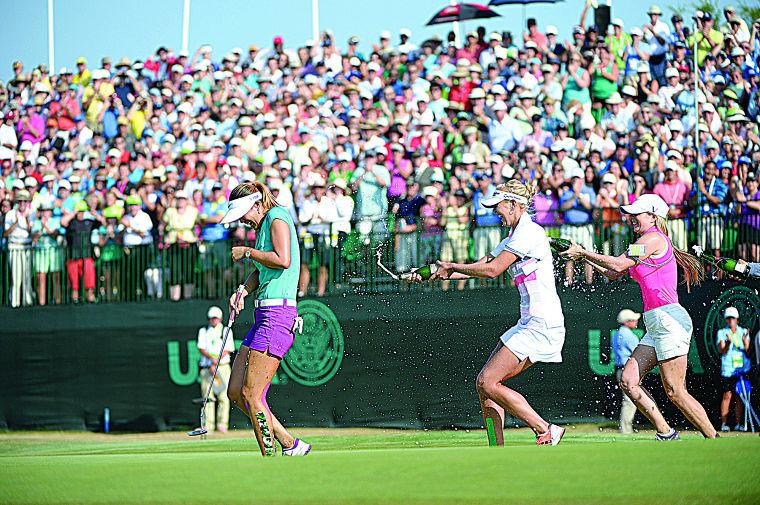 Mike Whan, the former commissioner of the LPGA and now CEO for the USGA, said that the focus under his leadership for the women's championships is that of "purpose, places and purse." In keeping that mindset, Whan said he wanted to cherish the history the USGA has established, while also not being afraid to make more history.
The announcement "does a little of both," he said.
"This championship, we want to have an even greater purpose in what happens inside the ropes and what happens outside of the ropes," Whan said. "We want to take this championship to the places that young girls dream about today, and dream about 20 years from today. We want to create a purse that captures your attention at the same time and sends a message to young girls all around the world that think this is a pursuit they want to follow."
Securing a presenting partnership for the U.S. Women's Open was a four-year process, Bodenhamer said, and was something that was "unfathomable" at the time.
But the main news, greeted with robust excitement by local officials, was the series of future dates for the U.S. Women's Open.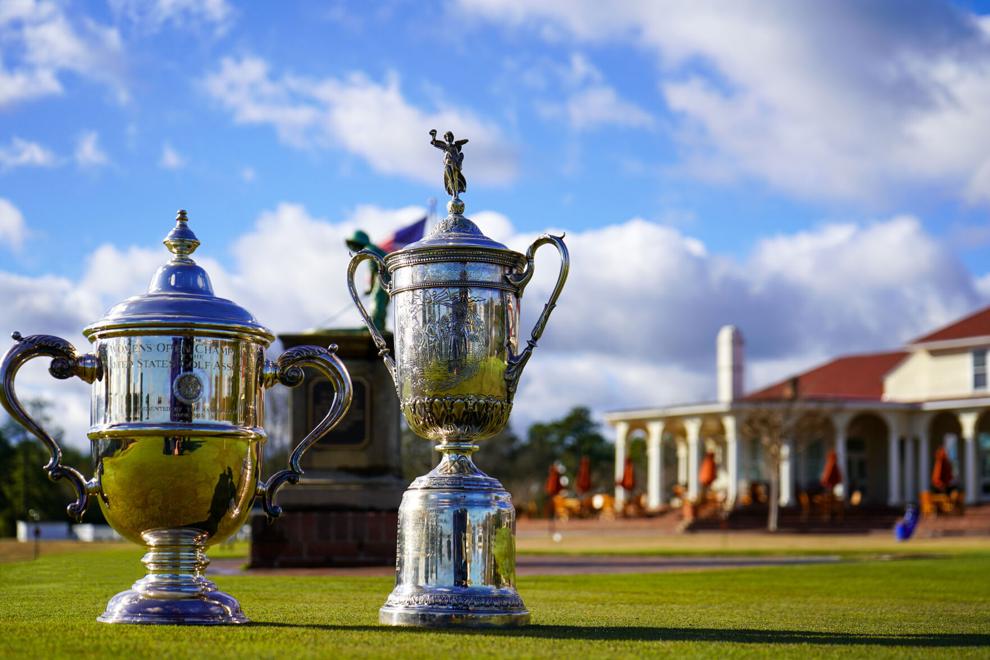 The year 2029, previously blank, is now penciled in for Pinehurst Resort. The organization had previously announced it would contest the U.S. Open in Pinehurst in 2029, in addition to 2035, 2041 and 2047.
"We are honored to host our second U.S. Women's Open in 2029 and humbled by the USGA's decision to have Pinehurst host the U.S. Open and the U.S. Women's Open over back-to-back weeks again," Bob Dedman Jr., Pinehurst Resort's Chief Executive Officer, said in a statement posted on the resort's web site. "Having the world's best male and female players here for two consecutive weeks was a historic and unforgettable experience in 2014. To know we will again see them interact and compete on the same course is awe-inspiring.
"We are grateful to the USGA for the opportunity to serve as the site for one of the most unique experiences in all of golf."
The USGA has not staged back-to-back men's and women's championships since 2014, when it did so on the iconic No. 2 Course at Pinehurst Resort. The championships, won by Martin Kaymer and Michelle Wie, respectively, were widely praised for bringing more attention to golf generally and women's golf specifically.
Whan said that the work done in those back-to-back opens was a challenge that turned into a "home run," and for that reason made Pinehurst the ideal venue to host the historic feat once again.
"As an American, I think of Pinehurst as home. When I'm there, I feel like I'm at the home of American golf," Whan said. "I'm really excited as a fan to go back-to-back."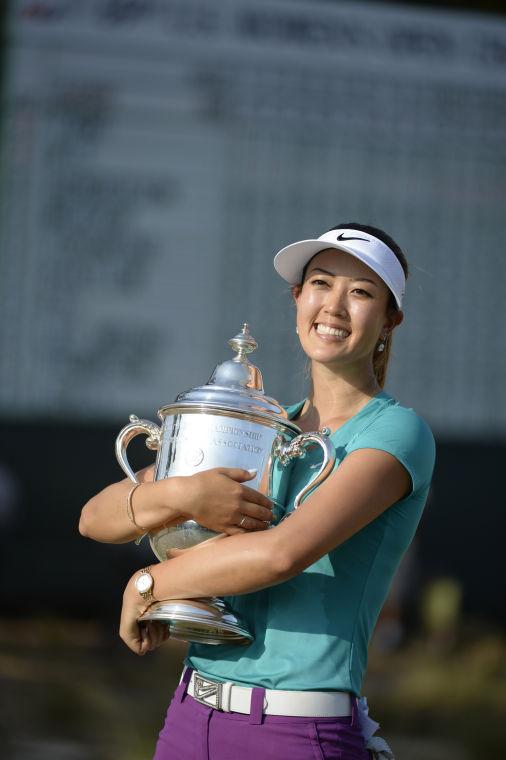 While both the men's and women's championships are tagged as "major championships," the women's version has not historically received the same kind of visibility and attention from fans, media and within the industry. The USGA has said it intends to change that, and Friday's announcements are tangible evidence of that commitment.
"The USGA prides itself on conducting championships that not only provide an incredible stage for the athletes, but also give younger players something to dream about," Whan said. "For more than 75 years, the U.S. Women's Open has been the one that every little girl, in every country around the world, has dreamed of winning."
The purse increase with the partnership through ProMedica will increase from $5.5 million to $10 million when the top women's golfers descend on the area the first week of June.
"There are top players, like Mike said, over a million dollars throughout the entire year. During 2020, I won twice to finish second on the money list and I probably made $800,000 I think," professional golfer Danielle Kang said. "Increasing the purse to $10 million is not just for this tournament. It gives the opportunity and an open door for other tournaments to increase purses and to make it better to further our experience and dreams."
The addition of this announcement means the LPGA will be offering over $90 million in purse money for the tour this coming year, according to Commissioner Mollie Marcoux. Surpassing that purse amount is something she and others in the women's golf world think could lead to change across the board for other women's sports.
"If you take a step back again on the women's sports conversation, that's pretty remarkable," she said. "This announcement gives us that next step up, that next platform to be able to go out and say we are playing for $10 million and $90 million for a season, and women can truly live their dreams through golf."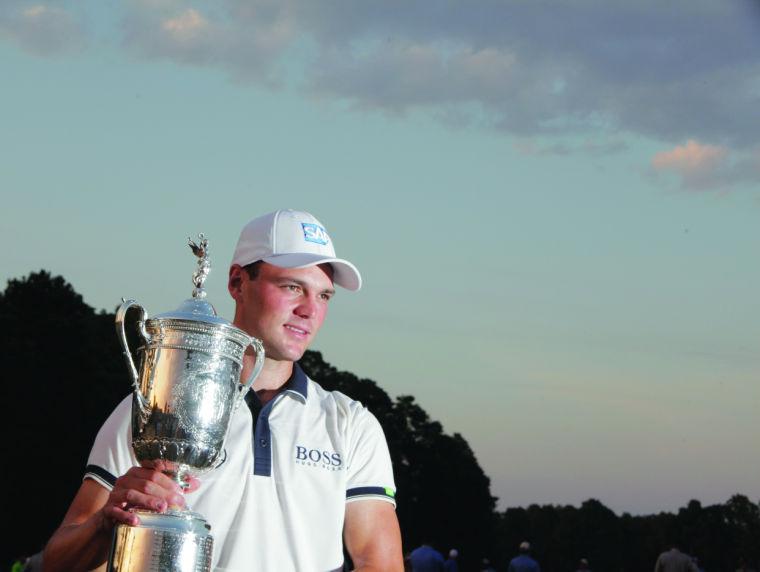 Friday's announcement also continues the USGA's extensive commitment to bring its golf championships to Moore County. Just last month, it announced a new championship — the U.S. Adaptive Open Championship — to be staged at Course No. 6 in Pinehurst this coming July and 2023, as well. This championship will be contested by the world's best golfers with disabilities.
When the USGA announced its second headquarters for Pinehurst in 2020, it tapped Pinehurst No. 2 as the first of its "anchor sites" for future championships. Pinehurst has already played host to 13 USGA championships.
Regarding the new sponsorship with ProMedica, Whan said the partnership "allows us to substantially grow the championship in every way, from its purpose, to its purse, to the places that host the event."
"While I'm incredibly proud of what we are announcing today," he said, "I know this is just the beginning, as together with ProMedica, we'll push to change the game and what it means to young women worldwide in order to reach new heights every year."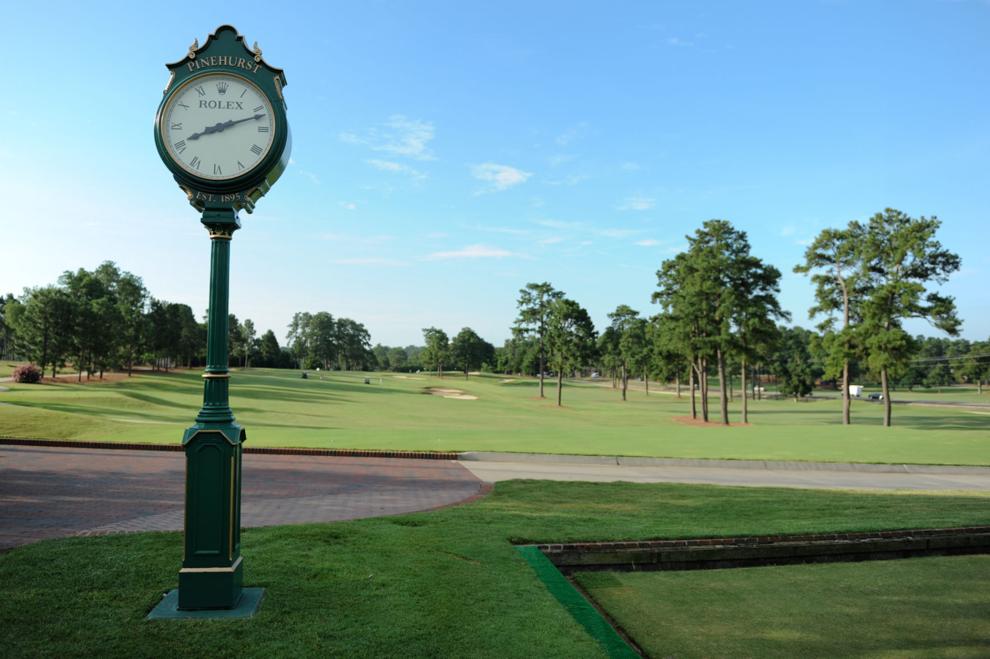 ProMedica is a nonprofit health organization that serves communities in 28 states. It offers a spectrum of care that includes 12 hospitals and more than 335 allied health facilities. It employs more than 49,000 workers and 2,500 physicians. The company becomes "the official health and well-being partner of the USGA," according to a news release.