Stephen Phillips has stepped into the new vice president role at St. Joseph of the Pines on an interim basis, following the recent consolidation of the organization's two top leadership positions.
"It is better to compress at the top than at the bottom," Phillips told The Pilot in a phone interview Tuesday morning, noting he hoped to continue in his new role permanently.
Phillips, who previously served as executive director of independent living at St. Joseph of the Pines (SJP), said the organizational change reflects a shift in responsibilities in the president's office.
Steve Kastner, president and CEO of Trinity Health Senior Communities, distributed a memo to residents and staff on July 22, announcing that he will serve as corporate president while handing day-to-day leadership responsibilities to Phillips.
One of the county's largest employers with a staff of around 780 people, SJP is part of the Trinity Health Senior Community and provides a full continuum of retirement housing, health care and community-based services and outreach for older adults.
Tim Buist, who was hired in April 2019, has left the organization. He followed Lori Portfleet, a former Trinity Health executive who led SJP following Kastner's promotion in August 2016.
The COVID-19 pandemic has hit health systems particularly hard. Trinity Health, the Michigan-based parent company of SJP, saw a 50 percent drop in patient activity in March and April, according to a report published by the Detroit Free Press. The larger organization recently endured a second wave of job cuts and layoffs as part of restructuring efforts to reduce costs.
Phillips said "budget wise" that SJP remains strong.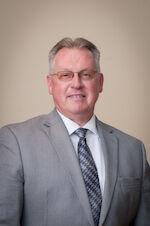 "Our independent living campuses are doing great," Phillips said. "The pandemic has not negatively impacted our residential operations other than having to restrict visitors and our dining rooms are still closed."
However, volume is down at the Health Center, SJP's 176-bed skilled nursing facility, he said.
"We are not getting as many patients from hospitals so that area is strained. Once we get back to normal, we anticipate that volume will return."
Debra Griggs, the Health Center's administrator will report to Lucy McBride-Poirer, Trinity Health's vice president of operations, allowing Phillips to focus his efforts on the independent living programs at Belle Meade and Pine Knoll, both located in Southern Pines.
"We want to be transparent with our residents. The organizational changes won't diminish the quality of care we have here."
SJP also operates independent living campuses at its Providence Place locations in Aberdeen, Carthage, Red Springs and Robbins; assisted living at The Coventry and three Family Care homes; home care services in Cumberland, Harnett, Hoke, Lee, Moore and Robeson counties; a PACE (Program of All-Inclusive Care for the Elderly) program in Fayetteville; and operates a Mobile Rural Health unit providing free care to patients of all ages in Cumberland, Lee and Moore counties.