Navigating the complex network of hallways at Moore Regional Hospital, the transporter team will tell you about 25 percent of their job is simply helping other people find their way around.
"That's pretty much the first thing they have to learn," said Lee Harris, assistant director of central transportation.
With 42-years of experience under his belt, Harris knows every nook and cranny of the FirstHealth of the Carolinas flagship campus. He also knows a thing or two about mentoring and pointing his staff in the right direction.
Thanks to Harris' encouragement, three members of the transporter team are starting new careers in medicine this summer.
The qualifications to become a transporter include a certain level of physical fitness -- there's plenty of heavy lifting involved along with walking. New hires also must be CPR-qualified and then undergo an extensive training in protocol and how to interact with patients and other medical staff, in addition to infection control practices.
But Harris said he expects his team to reach for higher goals.
"When I was hired I was like Jerry Lewis. I was the disorderly orderly," he laughs. "What I discovered was that people here saw something in me that I didn't see myself."
His place now, he said, is to use his own experience to bolster the next generation of young professionals.
"What this job is, is a good door opening for people who are undecided about their future. When I interview young men, I tell them this can't be just about the money or job security," he added. "You have to have that 'heart feel' to want to help people. And that leads you into wanting to do a medical program."
Harris and Marlow Gaddy, the transport team scheduler, are deliberate in their efforts to provide flexibility. Team members are expected to work while learning new things, and making a few dollars to go to school.
"They get in here and get exposed to new things and it puts them in that path," he said. "I hope they find the job to be rewarding."
Koron Kennedy is a Moore County native. He grew up in Seven Lakes, playing travel soccer and baseball before graduating from Pinecrest in 2012.
He attended East Carolina University then moved to Charlotte, before coming home to give him time to rethink his next career decision. Kennedy took a job as a transporter at FirstHealth, inspired in part by his aunt and uncle who both work as medical technicians.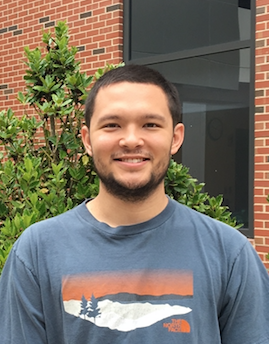 "They both prospered here very well," he said. "I knew I wanted to go back to school no matter what and give it another shot."
During his rounds of the hospital, he became intrigued by x-ray procedures and was recently accepted into the two-year radiography program at Sandhills Community College.
"It is a pretty competitive program to get into," Kennedy said.
He credits his role at FirstHealth with laying the groundwork he needed, and intends to stay on-staff during his studies.
"Being a transporter, I was exposed to the x-ray department which interests me. But at the same time, this job is about patient care. Talking to patients one-on-one," he said. "I love working here."
Caleb McNeill is a few years younger than Kennedy, but has chosen a similar path forward. The Aberdeen native started working on the transporter team shortly after graduating from Pinecrest High, in 2018, and was recently accepted in the two-year respiratory therapy program at Sandhills Community College.
"People don't realize how much respiratory therapists do in the hospital. Being a transporter exposed me to that," McNeill said.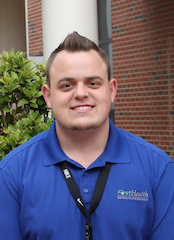 "I was positive that I wanted to work in the medical field but wasn't sure where. That is why I took the transporter job. I knew I would get a feel for what I really wanted to do," he added. "It really helped me out."
For TJ Wenzel, a career in medicine wasn't his first choice.
The Clemson University grad spent a few years in the political science arena, working in compliance and regulatory affairs for a consumer finance company in Greenville, S.C.
"It just wasn't for me. I didn't feel any passion," he said. "I was not fulfilled and felt I wasn't having enough of an impact."
Instead Wenzel took time to consider his strengths and what he wanted to accomplish, and decided that medicine was something he could do well.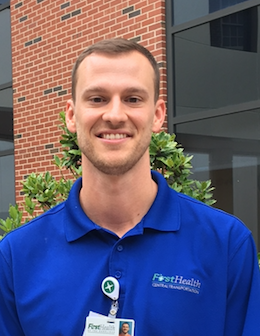 But before applying to medical school, he needed to complete a lot of the life sciences prerequisites -- biology and chemistry courses primarily -- that he not taken previously in college.
"I tried taking night classes but found out after a year that was really not feasible. I was pretty naive about the medical school admittance process," he said.
That prompted a decision to take a year off work, moving to Moore County to be close to family, and attending classes full time at UNC-Greensboro. Along the way picked up a supervisory job with the transporter team at Moore Regional on weekends.
"I knew it would be a lengthy process to be admitted. When I heard there was an opening in the transporter department, I knew it would be an opportunity to be in a clinical setting," Wenzel said. "It was a win-win."
The unexpected benefit, he added, was discovering how much he enjoyed the day-to-day patient interactions. He described the job as a "perfect hybrid" of helping people while also learning the nuts and bolts of how a hospital operates.
"That has reinforced that this is the environment I wanted to be in," said Wenzel. "It has been a multi-faceted benefit to work in this department in particular."
Wenzel is now attending USC School of Medicine in Greenville.
For Harris, having to train new hires is expected and, ultimately, desired.
"My turnover has always been high for a lot of reasons. Not everyone is successful in this job, it is a lot of hard physical work," he said. "Then I also have folks who come in and they find the door open to a new opportunity."