Walk into any classroom at Southern Middle School and it won't be a minute before a student pops up from a desk to request that you sign the social contract.
No, they're not reading Locke or Rousseau, but they will lead visitors over to a poster listing traits like "respect," "maturity" and "kindness" that they expect everyone who comes in the room to demonstrate. For the most part, they strive to exhibit those traits also — and not just for onlookers' benefit.
"These were a list of rules that we all made together so that we could have a list that we knew we could follow. We could all put in what we wanted and we all signed it because we all agree on it," said Faith Allen, a seventh-grader.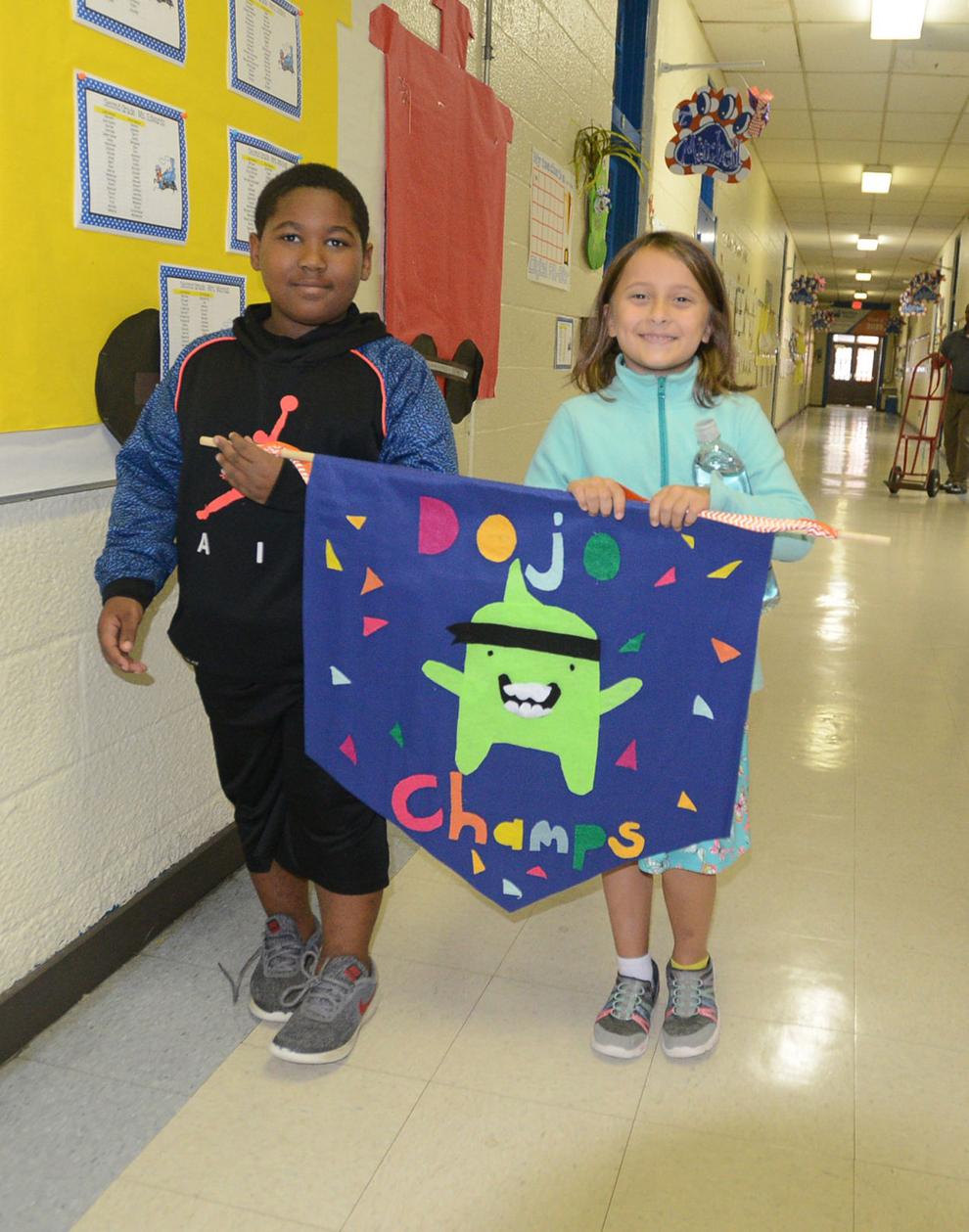 Southern Middle is Moore County Schools' pilot site for a national program called "Capturing Kids' Hearts," and this is the result. So is the chipper note to the sixth-grade choir class, as teacher Adelaide Clock gives students two or three minutes after warming up to share what's going on in their lives — whether it's a birthday, athletic practice, or a recent trip to the state fair.
"It's all about how to really create good, strong, healthy relationships with your students," said Principal Marcy Cooper. "Our three big expectations are: be respectful, be responsible and be ready to learn, so we tie everything back to those three expectations."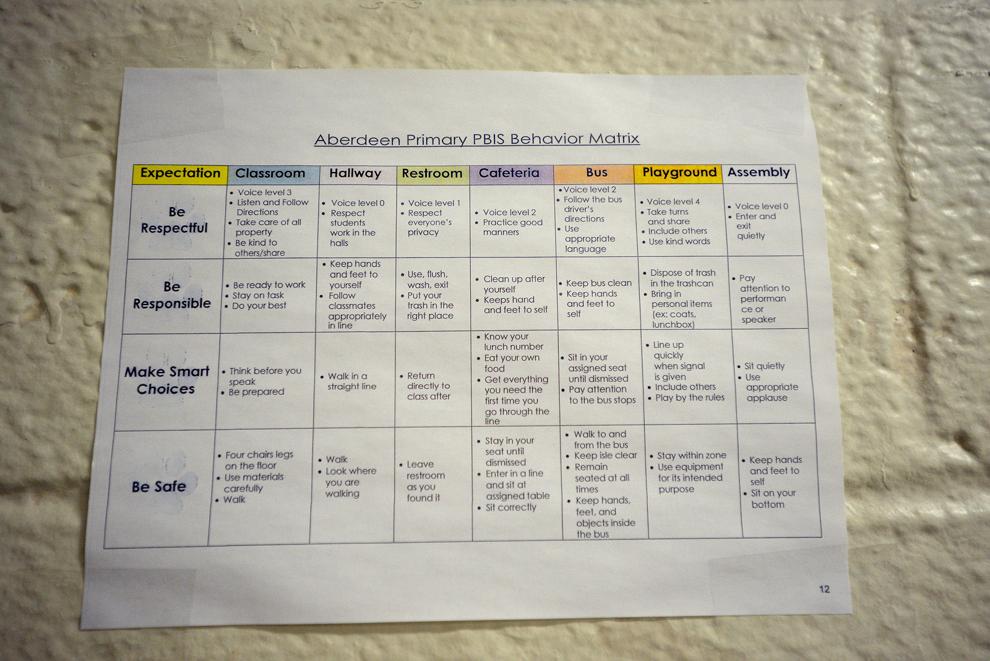 Over the summer and at the start of the school year, every school in the district formulates an "improvement plan." Southern, though, is one of two schools the state classified as "low performing" based on student test scores from the 2017-2018 school year.
While most schools' plans for the year directly deal with how better to help students grasp grade-appropriate math and reading concepts, that's not really all a school does. Positive, mutually respectful relationships between staff and students are the foundation for more learning to happen every day.
The schools promote that through "Capturing Kids' Hearts," as well as the federal Positive Behavior Interventions in Schools model in place in 16 schools here. At the moment, Moore County Schools has five staff members at every Title I school — a federal designation based on the population of students from low-income families — trained in Capturing Kids' Hearts.
At Southern Middle, the approach seems to be working. Since every member of its teaching staff was trained in the Capturing Kids' Hearts program in the summer of 2017, students are spending less time out of class due to discipline problems.
Last year, administrators handed out 111 days of in-school suspension among the entire student body, down from 319 in 2016-2017. Out-of-school suspension declined from 140 days to 127.
Cooper says that's because students are engaged and empowered by their teachers, who meet students in the morning with a handshake and select a student at the end of every class to weigh on on how the class lived up to the social contract that day, well before they start acting out their frustrations negatively.
"My choir teacher last week tweeted 'I rated myself on my sixth grade social contract and I could have done better. My students deserve it,' so it's taught the staff to be very reflective as well," she said.
Building Focused Students Positively
On Mollie Capps' first day as principal at Aberdeen Primary, she sat down at her desk to find a massive binder of disciplinary referral records. Each page represented, at the very least, half an hour the student spent in an effective "time out" in a side room near the front office — sometimes for infractions as minor as forgetting to bring a pencil to school that day.
Capps knew that system had to go.
"If you're sending a kid to this back room and they're sitting here for this amount of time, then instruction's not important," she said. "We had a 'come to Jesus' meeting that year. If instructional time's not important, then what are we doing?"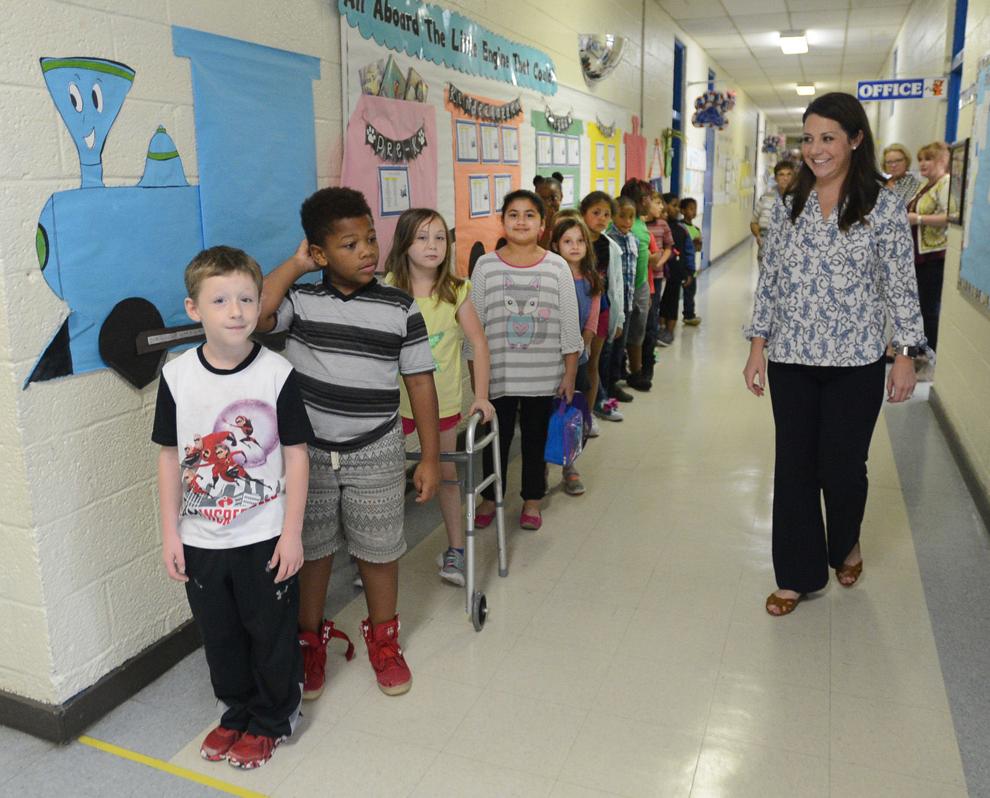 That was the year Aberdeen Primary introduced PBIS. Now, it's an "exemplar school" for the program, with three tiers of intervention fully in place.
"PBIS is all about teaching those procedures and processes of how to do school, assuming they don't know anything," Capps said. "This is like the oil in the machine that keeps everything running. It gets us to instruction quicker. It gets us wherever they have to go, even a fire drill getting them out of the building."
Led by guidance counselor Michelle Crews, Aberdeen Primary's PBIS committee formulated a group of behavior standards and how they apply to students whether they're in class, walking down the hallway, or at recess.
Throughout the day, students can accumulate points in a virtual "dojo" for participating in class, helping their classmates, and keeping their hands to themselves on the playground. Any member of school staff can access the dojo through their smartphones, and award points to a student or entire class.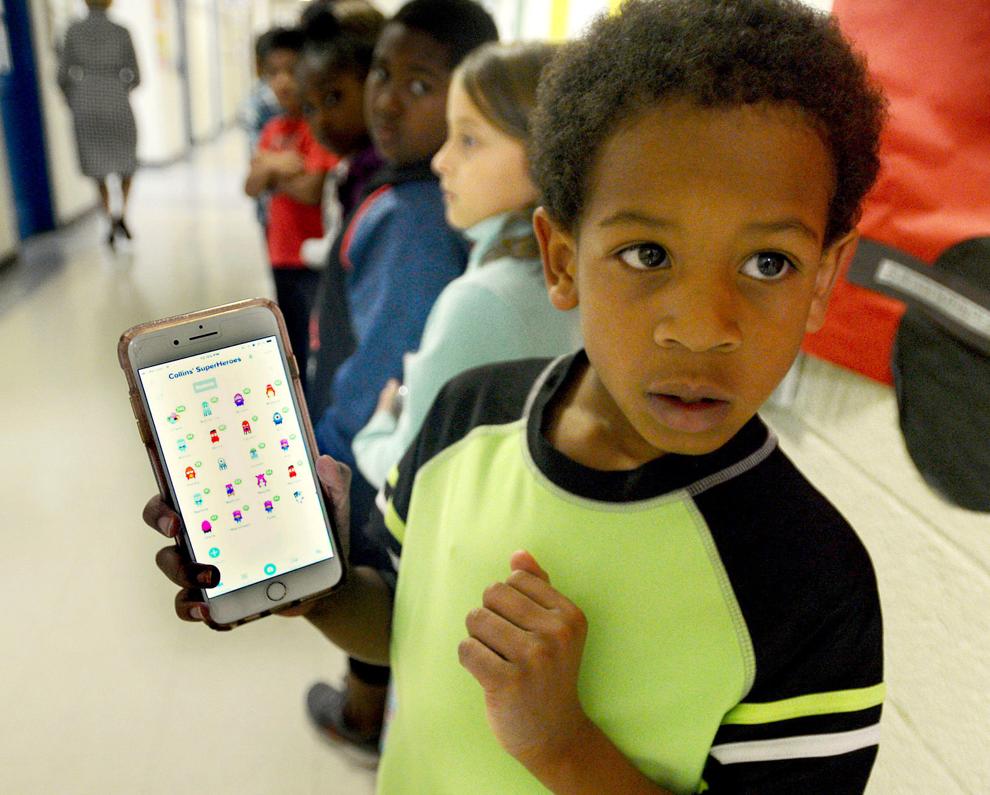 "The first year that we implemented this, you could see it in pockets, but now anybody who comes to our building notices that everybody's saying the same things," said Capps. "You hear the same comments to children, you hear the same reward systems. When everybody gets on the same page it makes your job so much easier, the relationships with the children are there, and we're all in this together."
When students do forget themselves, though, the second and third tiers of the PBIS model come into play — with small group sessions and pairing students with individual staff mentors who they meet with at the start and end of every day.
"We try to do preventive measures so if we see they're having so many minor incidents, we go ahead and but a behavior intervention in place so it doesn't turn into something major later," Crews said.
Teachers also track incidents to figure out where the school might be setting students up to fail. Last year, a series of referrals for playground infractions spurred the school to add more supervision while students are outside. So far this year, they've seen no referrals come in from the playground.
Systems that demonstrate to the entire school that students have slipped up that day do more to fuel students' frustrations than curb bad behavior, Capps said. The principle behind PBIS is to reward students for minding their manners rather than punishing them when they step out of line — and when they do, to use the opportunity to teach them how to behave in trying situations.