MaryBeth Poplyk, executive director of the Sunrise Theater since early 2019, is stepping down, leaving behind an indelible mark on the local arts scene.
Her last day on the job, Sept. 11, is fittingly filled with community-inspired activities, from a 9/11 Memorial event sponsored by Southern Pines Fire and Police departments in the morning to the evening outdoor film showing of the perennial fan favorite movie, "The Princess Bride."
"For us as a board and for the greater community, we want to let MaryBeth know how grateful we are for a job well done," said Jeff Hutchins, treasurer of the Sunrise Preservation Group Board.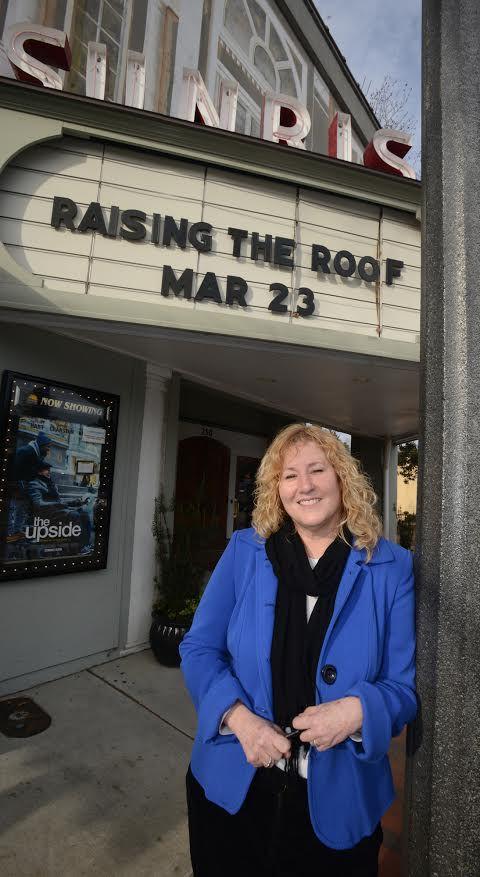 Viewed as an "art house" of sorts, the Sunrise is a renovated 1940's theater in downtown Southern Pines that offers first-run and independent films, musical concerts, live broadcasts of the Met Opera, the Bolshoi Ballet in cinema, live community theater and other entertainment. The First Bank Stage at the Sunrise is home to First Friday, a free monthly live music series, outdoor film screenings and other community events.
Poplyk stepped into her role when the Sunrise Theater was in a growth phase. She is credited with bolstering existing programs and developing new traditions such as summer youth theater camps. But everything came to a sudden halt in March 2020 from COVID-19 responses closed down many businesses.
"MaryBeth battled the lions, tigers and bears of the pandemic. We called it her Covid Creative Response Team," Hutchins said, reflecting on the plethora of new ideas that Poplyk devised to make sure the Sunrise remained visible and viable despite the challenges.
An early initiative was The Marketplace at Sunrise Square, a pop-up vendor fair held on Saturdays on the adjacent green space. It ensured other small, shuttered local businesses had a chance to thrive. Sunrise also developed a curbside concessions service, hosted private rentals and renovated the second floor as a private party and screening room.
But the theater's old-fashioned marquee was the real showstopper.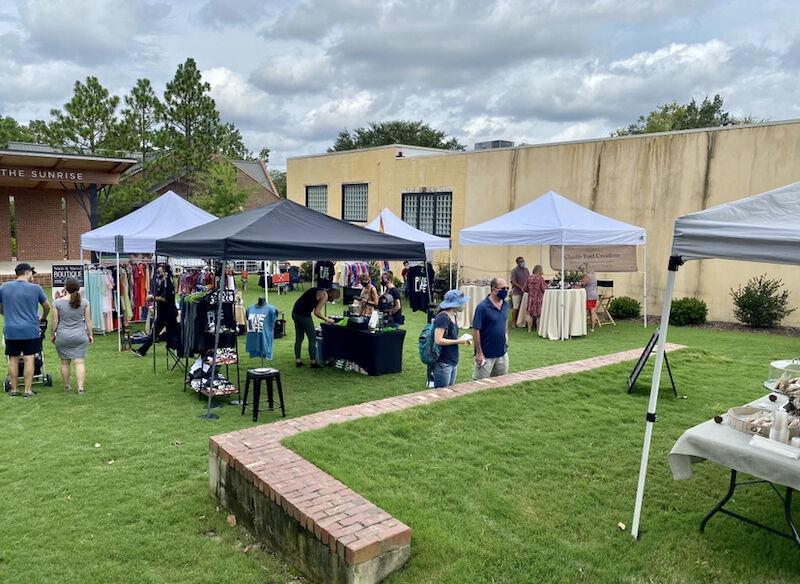 When coronavirus forced its doors to close, the Sunrise used its lighted sign on Broad Street to share inspiring messages that delivered smiles and a sense of community.
"We really can't thank MaryBeth enough. She has done an amazing job. We are grateful we had her when we needed her," said Mary Saulnier, president of the Sunrise Preservation Group Board. "She has always had a long term view and even now, she has helped us to plan forward, setting everything in motion and making sure the staff is well-prepared."
Saulnier is leading a search committee for a new executive director, while Hutchins is chairing the nonprofit theater's transition committee. President-elect Mike Murphy is assisting on both fronts.
"We are excited to see who will be the next person in the door," Murphy said, noting that the next 60 days are critical for charting the future.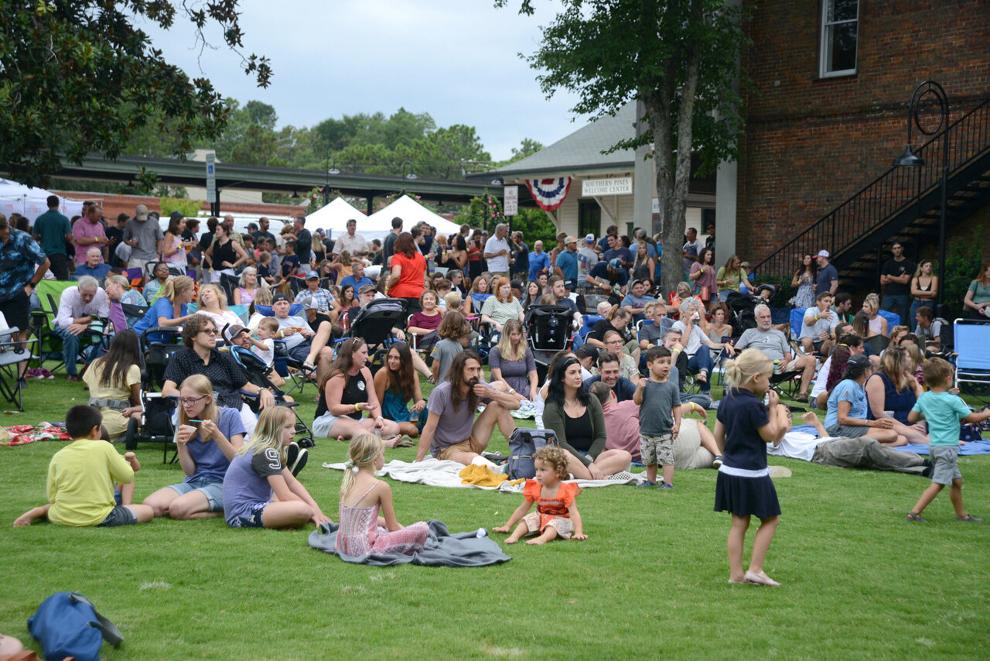 Murphy said staff members Kevin Dietzel and Claire Sellers are working to "bridge the gap" until a new executive director is hired. Sellers also recently updated the Sunrise Preservation Group's mission statement: "The Sunrise mission is to entertain, educate and engage the community through film and performing arts, while preserving an historic Southern Pines landmark."
There has been some discussion of naming an interim director to provide additional time for the board to think through its best path forward. Either way, the overarching goal will be to strengthen and build on what Sunrise has established while also leaving room for implementing fresh new ideas that may be brought forward.
"One of the big things we are looking at, as a nonprofit, is what does our community outreach look like? And like everyone else, what is the new normal?" said Hutchins. "There are still a lot of unknowns.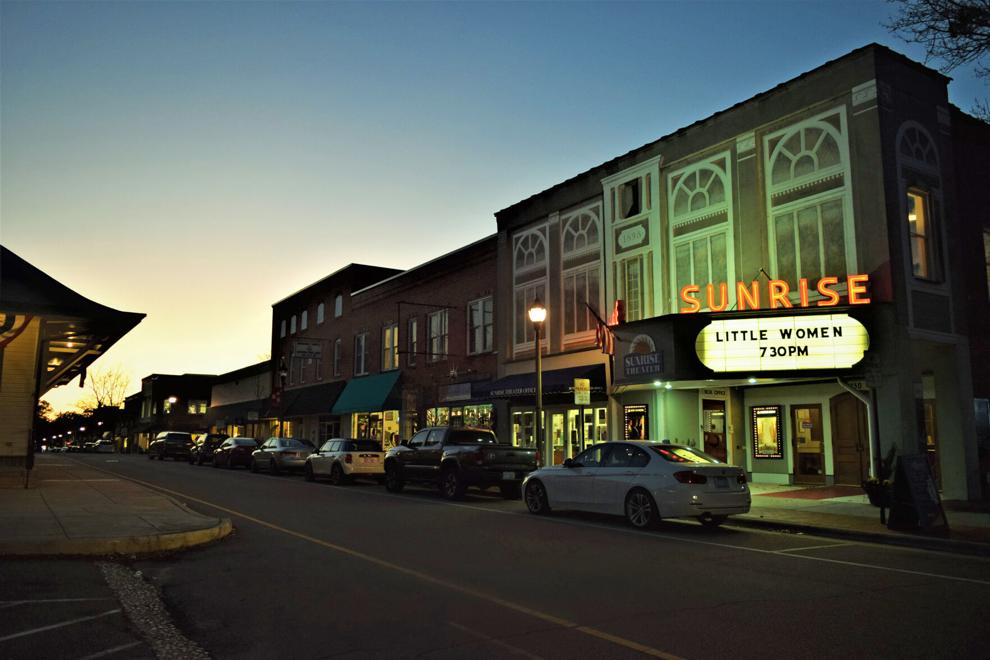 "We are so grateful for all of our patrons who have kept it open over the past year and a half. They say it takes a village to raise a child. The same could be said for the Sunrise. We are thankful for our village."