The loss of a century-old sycamore tree in downtown Southern Pines was inevitable. The massive branches had deteriorated over time, damaged by bacterial leaf scorch, a condition common to sycamores in this area.
On Sunday at dawn, a professional tree removal service will remove everything down to the eight-foot mark.
The sycamore stump -- with its textured bark and rumpled roots -- will then be reborn to serve a new purpose, said Suzanne Coleman, who oversees the town's Welcome Center and is spearheading a grassroots initiative to convert the spot into a new Free Little Library branch.
Coleman was inspired by Sharalee Armitage Howard, an artist and librarian from Coeur d'Alene, Idaho, who turned a 110-year old cottonwood stump in her yard into a tiny library. The project involved carving bookshelves into the stump, then adding lighting, a small door and a shingled roof.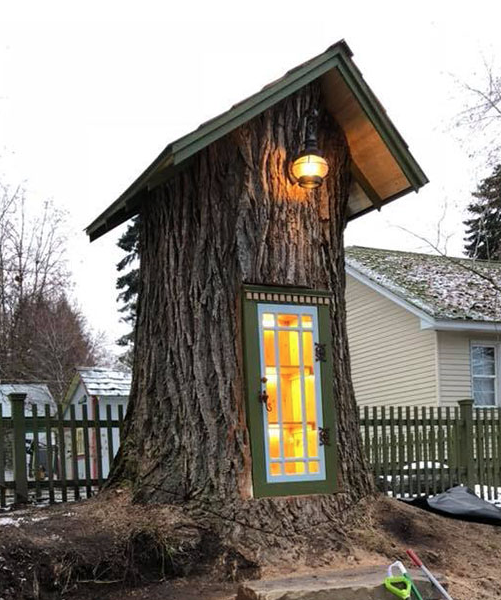 Earlier this week, she reached out to Southern Pines Town Manager Reagan Parsons and said he accepted her proposal.
"He has granted the sycamore clemency," she said, laughing. "But this is a really good alternative. It means there is less work for tree removal, the sidewalk won't have to be torn up, and the sycamore trunk will be repurposed into something unique."
"I so appreciate Reagan embracing this," she added.
The large tree had been scheduled for complete removal upon the recommendation of Jeff Grey, the town's arborist.
"Anytime we lose a tree as historic and significant as this old sycamore it`s like losing an old friend or family member," said Grey. "Growing up here in Southern Pines I enjoyed the shade from this tree many times. But sadly trees die and we have to take them down and remove them. Especially when they pose a threat to us, vehicles, and buildings."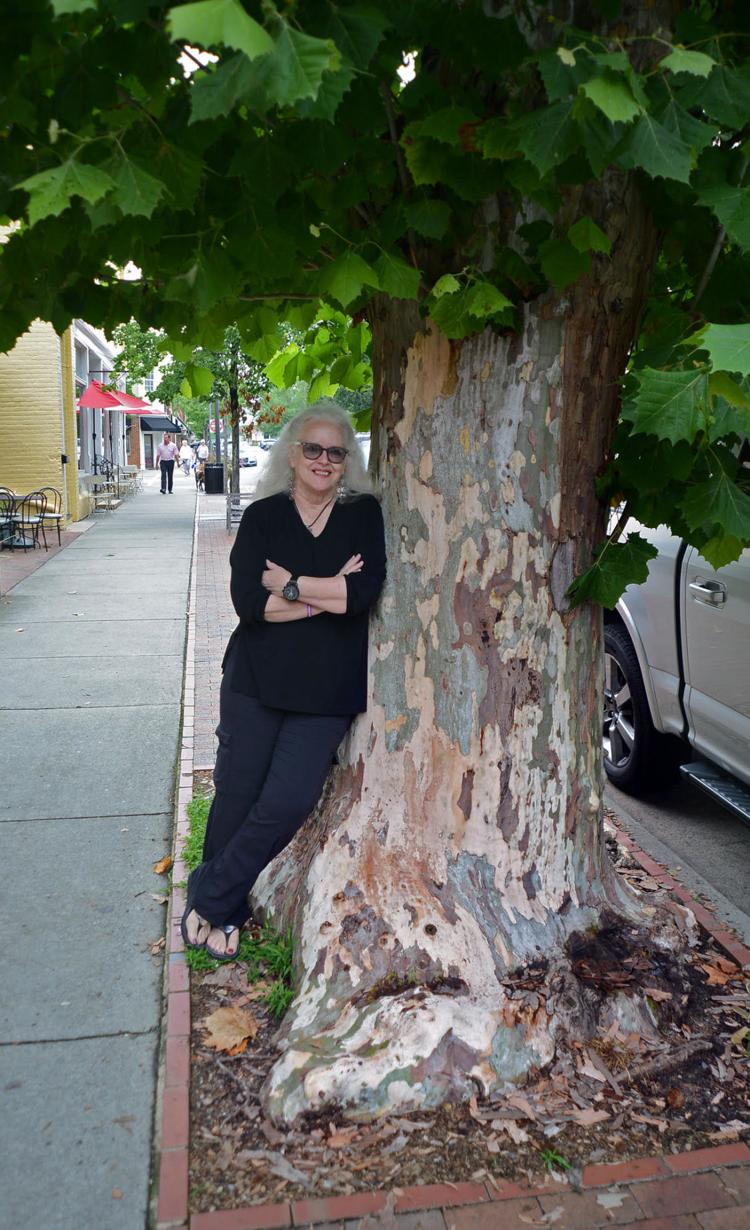 He estimated the tree had lost more than 75 percent of its canopy in recent years. What was left was mostly deadwood.
"This sycamore has lived a good long life. We did our best to help it to this point, but alas it must be removed," he said.
The professional tree service will begin removal of the tree at 6:30 a.m. on Sunday, July 14, using a crane. In the interest of safety, the town announced the 100 Block of SW Broad Street will be closed to all traffic, including vehicular and pedestrian until the completion of the project.
The "clemency" agreement also underscores the community's commitment to literacy, libraries and families, Coleman said.
"The location is ideal. It is right by the Broad Street Bakery and Betsy's Crepes, which both attract a lot of families."
It is also directly across the street from Downtown Park where the Friends of Southern Pines Library have installed a Free Little Library, and around the block from the new Meat & Greek restaurant where a previous owner also installed a Free Little Library.
Coleman said she has reached out to several individuals and organizations in the area. The goal is to find a local artist or craftsman to design the project, and possibly a sponsoring business or organization.
She plans to submit a conceptual design for approval to the town's Appearance Commission at their meeting on July 23.
"There are so many opportunities here. I think this project could be really fun," she said. "We can turn something that is kind of sad -- a century-old tree that has to come down -- into something unique and new that will continue to serve the town."