Thousands of young moms all over the U.S., the U.K. and Canada will click on the Strive app today. Here they take care of meal planning, complete a workout routine based on their own goals and maybe share a success story with other subscribers.
The app is the brainchild of Megan Ewoldsen, who created Strive after her husband's job brought her to Moore County in 2016. An entrepreneur at heart, she had already amassed a following online with her first business when she took the plunge and invested $85,000.
She partnered with April Shine, a food blogger and nutritionist and hired Raleigh tech firm Imaginovation to build the app. The initial programming took eight months because of the complex algorithm required, and it took a few more months to work out the kinks after Strive launched.
"They had to translate everything I wanted. I liked their design but they had not created an app like mine, which is geared more to individuals. It was hard being on my end and putting my dream into this technology," she said. "They made it come to life and it is pretty awesome."
The mother of three first turned to social media when should couldn't find a group fitness class that fit her schedule. In 2013, she discovered a network marketing company called Beachbody, that offered nutrition products and online workouts.
"I loved the company from the get-go and climbed my way to the top, but once I got there and had done all of theses accomplishments, I found myself missing being creative with my own workouts," she said. "I had noticed a need in my following my high intensity but low impact exercises. I've been through knee issues and C-section recovery, and they would look to me for guidance on this and also nutrition.
"They wanted meals they could feed their whole family and they'd actually like it," Ewoldsen added. "I thought I could simplify this and offer it at an affordable price."
Inspired to develop a second company — one built on her personal brand — she geared the app to target women ages 25 to 40, matching the demographic of her core following of more than 240,000 on Facebook and Instagram. She continues to manage both businesses and has recently combined the two by offering her Beachbody customers a VIP subscription to Strive.
"I had learned to utilize social media with my first business, and my app lets me take my business with me," she said. "I wanted Strive to be convenient for families because that is another problem I was seeing. We wanted to put together a program of clean eating that your family will enjoy. You know, stuff that your kids and husband will want to eat."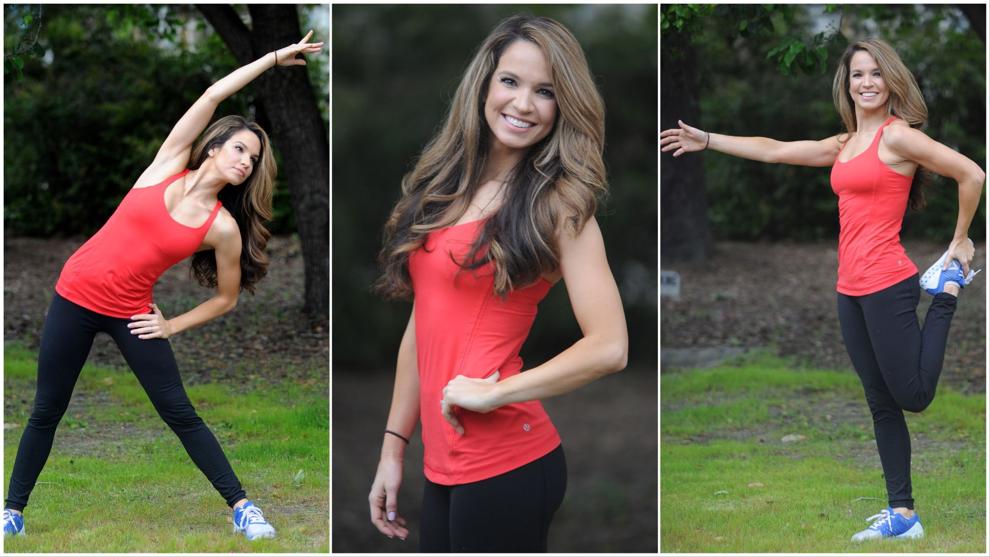 Ewoldsen shared that her dream is to one day open her own fitness studio, but for now using online technology allows her to reach more customers.
Her advice on creating a successful personal brand is to be yourself and be willing to be vulnerable.
"When my business exploded, I was pregnant with my third child. I was terrified because I was going to gain weight and have to start over. I felt like I had to be a superhero," she said. "But I found that being open and sharing my fit pregnancy — on what I would eat, how I would workout, and that I had body image issues — all of this made me relatable.
"People often say the first time they meet me, "Megan, I feel like I know you."
Ewoldsen sees her business as akin to being an online friend, a social media BFF.
"Being really real has been the key for me," she said. "You have to stay away from comparison traps with is easy to do, especially on social media."