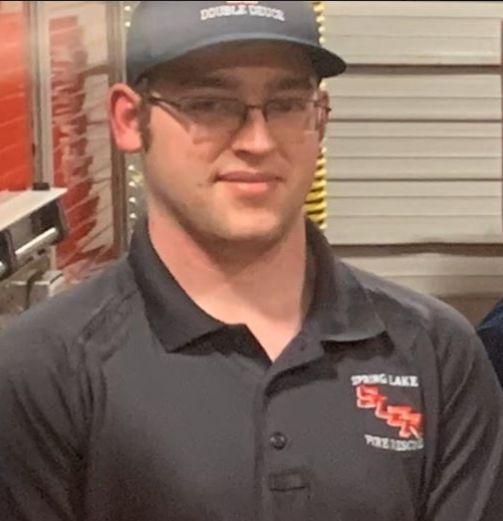 A young firefighter will be honored Thursday at Grace Church in Southern Pines. Corbin Lee Rogers, a resident of Carthage, died in a traffic accident Friday, Jan. 31. 
Rogers, 20, was driving home from a ladder training session in Spring Lake when his vehicle crossed the center line on N.C. 690, striking another vehicle head-on. An unidentified woman in the second car was transported from the scene to Moore Regional Hospital for medical attention.
A visitation will be held Wednesday from 6-9 p.m. at Boles Funeral Home, 423 W. Penn Ave., in Southern Pines, followed by a funeral service on Thursday at 11 a.m. at Grace Church, 1519 Luther Way, Southern Pines.
Rogers was a Union Pines High School graduate and had received his firefighter certification from the Sandhills College Fire Academy. He had previously volunteered with and worked part-time with the Carthage Fire Department  before joining the Spring Lake Fire Department five months ago.
Boles Funeral Home of Southern Pines is assisting the family.
In lieu of flowers memorial donations can be made in memory of Corbin Lee Rogers to the North Carolina Fallen Fire Fighter Foundation at PO Box 68 Bahama, NC 27503.