For Rodney Godwin, an impromptu socially distanced concert in March has transformed into a regular floating one-man show.
Once or twice a week, he broadcasts live on Facebook while drifting along on his pontoon boat in the Seven Lakes community — ukulele in hand — taking musical requests from fans. You can tune in at Rodney Live!
"'Country Roads' is popular," he said, "Everyone always asks for John Denver songs."
He also fields plenty of requests for pop tunes and songs of praise like "Because He Lives." He's even written a COVID-19 themed parody called "Stop Hoarding" played to the tune of Bobby McFerrin's "Don't Worry Be Happy" ditty.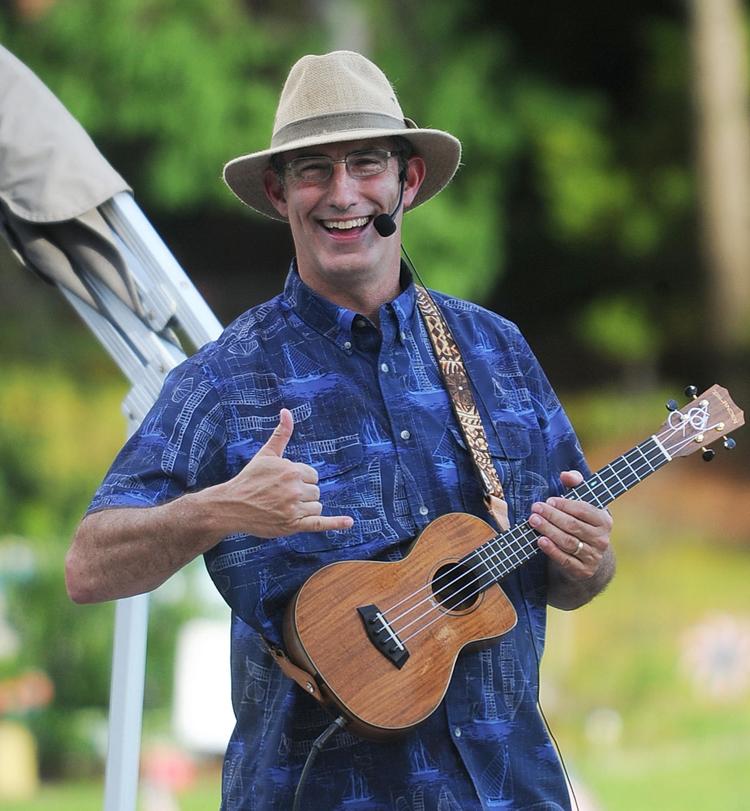 A guitar player since his teens, Godwin said the ukulele is easier to handle with the boat. It can also be quickly stowed away if he needs to assist his wife, Tonya, who suffers from severe multiple sclerosis.
The couple were on a trip to Hawaii in 2004 when he first picked up a ukulele. Godwin said he selected a beginner model — really a toy more than anything else — that mostly collected dust instead of memories.
"What I ended up buying was a touristy piece of junk," he said. "It wouldn't stay tuned. When I got home, I wished I had bought a better one."
In 2016, the couple returned to Hawaii and he was a man on a mission. Godwin went back to the same ukulele specialty store, this time leaving with a prized instrument selected from the hundreds of display models.
"You can spend crazy money on a ukulele," he said.."People would be surprised. I was in a love affair with the guitar for 28 years and now I've fallen in love with ukulele."
Godwin, who runs a college planning and financial services consulting business, and his wife have lived in Seven Lakes for nearly 20 years. He grew up singing in church choirs and has played on and off with the Seven Lakes Baptist Church praise band.
But mostly, he's used his musical talents to entertain nursing home residents in the area.
"When you go into a nursing home and sing, it's like you bring life from lifelessness." he said. "It is the most amazing thing to watch. I love the way people light up when they hear music.
"COVID has taken that away from me. By singing on the lake, that has given me a new way to bring joy to others."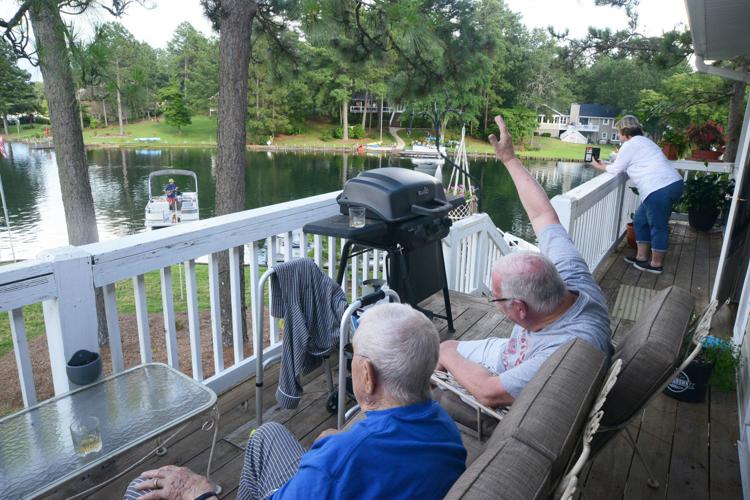 Since his wife is medically-compromised, Godwin said it's always been a great way to spend time with neighbors while maintaining social distance.
"If you were in a parking lot, it would be weird to talk to people who are 25-feet away," he said. "On the lake, it's totally normal.
"It is about spreading joy. I am trying to help people get their mind off the news and focus on something more pleasant. That is what it is about and I have fun doing it."