The dog is nearly motionless in the gleaming cage. Still sedated from surgery, the only sign of life is a joyful one: the steady pulse of a wagging tail thumping against the back wall.
Wuffles is a lucky gal. Small, mostly gold with accents of golden fur, she was brought to the Spay Neuter Clinic in Vass to be fixed last week and is now ready to be adopted into a new home.
Founded by the Companion Animal Clinic Foundation (CAC), the Spay Neuter Clinic has performed more than 60,000 of these low-cost, high-quality spay and neuter surgeries. Working with area animal shelters, rescues, and also individual pet owners, the mission is to provide affordable surgeries to address the pet overpopulation problem.
"On a two-doctor day, we'll handle between 60 and 65 surgeries," said Dr. Cindy Eaton, who started work with the clinic in its first year of operations. "There are health benefits and behavior benefits to the animal getting spayed and we also are helping to reduce the overall pet population."
After nearly a decade of surgeries — and bolstered by other reduction efforts including the Animal Center's Fix'M Fund, Neighborhood Cats organization, and the Moore County Pet Responsibility Committee, among others — the results show solid progress.
The Spay Neuter Clinic opened for its first surgery day on Dec. 10, 2007. That same year, Moore County's Animal Services intake was 2,162 cats and 2,828 dogs, and the euthanasia rate was 1,586 for cats and 1,529 for dogs.
Last year, Moore County's Animal Services intake was 1,110 cats and 1,251 dogs, and the euthanasia rate was 433 cats and 267 dogs.
"Seeing these reduced numbers, it lets us know that the time, the effort, the heart and soul is worth it," Eaton said. "It is very rewarding for the staff, for our volunteers, and for our donors to see that it has all have really paid off to benefit the animals. When you see the euthanasia rates going down by half, when you see the shelter intake go down by half, it is very rewarding."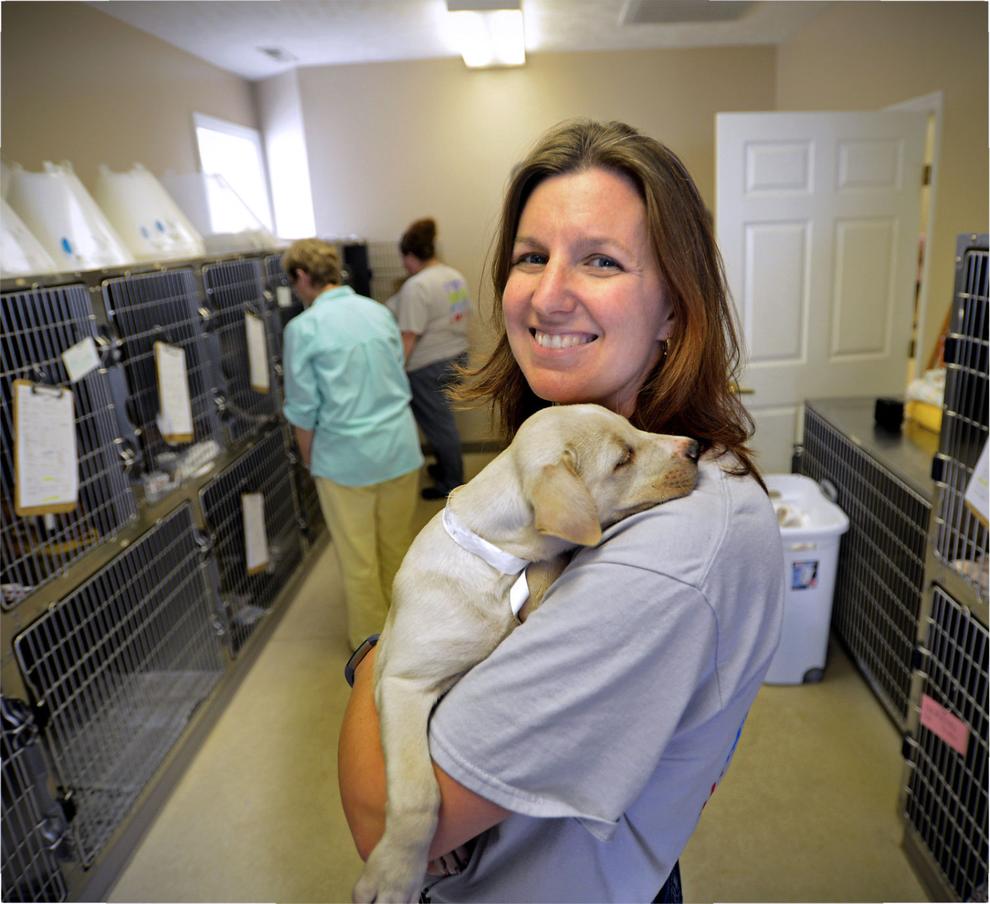 The CAC is a volunteer organization with a mission to eliminate euthanasia rates of abandoned and unwanted animals in the greater Moore County region through an affordable spay and neuter program. Working with local veterinarians, rescue and animal adoption organizations, county governments, and the N.C. State University College of Veterinary Medicine, the CAC began its efforts to fund and build a surgical clinic in the mid-2000s.
In its first year, the clinic performed over 4,200 surgeries for a nine-county area. By 2012, the service area had expanded to serve 11 counties in central North Carolina.
Eaton said one of the clinic's biggest challenges is simply getting the word out to the community that the clinic is an available resource. The cost for each spay or neuter surgery is kept intentionally low, and needy families on Medicaid or other state and federal aid are eligible for additional subsidies.
"No one wants to see animals running down the road. Loose animals become a nuisance and we are helping to reduce that," Eaton said. "And we also provide a tax savings for the counties. We are the only clinic in this area with type of facility."
Importantly, the clinic could not exist without the support of the CAC.
The Foundation owns the clinic building and all of the equipment, and through its non-profit status is continually working toward capital improvement needs and seeking grants to fund projects. The CAC is led by a 13-member Board of Trustees and volunteers, without any professional staff.
That means that every dime that is raised goes directly to the clinic and practice.  
 "The cost of surgery for a spay or neuter is not cheap," said Board Member Deborah Wilson. "We lose money on every surgery. We are not charging less because we are cutting corners or because a regular vet is charging so much. It is the job of the Foundation to subsidize the clinic to keep those rates down."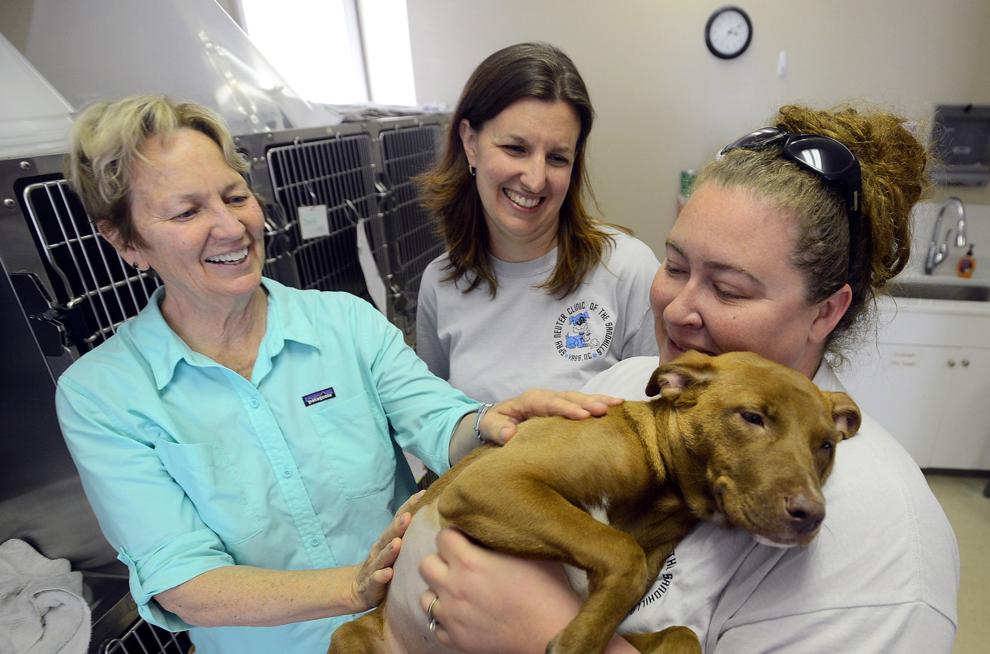 Initially, the Board believed the primary clientele would come from area animal services and rescue groups. But very early in, individual pet owners started to bring their animals to the clinic for surgery and that trend has continued to be an important component of how the clinic operates and whom it serves.
"The philosophy of the foundation is that pets bring social advantages to families. We feel it would be unfair for families who can't afford surgery to not be able to have pets," said Wilson. "The whole concept was that we would provide affordable surgeries to reduce the euthanasia rates and provide this community service."
 The first five years, the clinic's day-to-day operations were heavily subsidized, but the facility is now successful enough that the foundation mostly fund raises to buy replacement equipment.
"The staff here do a phenomenal job of controlling costs and providing quality service," Wilson said. "One thing we don't do is sacrifice quality because of financial constraints." 
Eaton said that cats and dogs can be spayed or neutered as early as 12 weeks and 2 pounds. Getting them in sooner rather than later is important for the animal's health and also managing the area's pet population problem. 
"Animals can go into heat as early as 6 months. A lot of owners don't think they need to get this done until they are a year old, and then it is too late," Eaton said. "The best thing is to try and get the surgery done as young as possible before they go into heat, especially if it is an outdoor animal."
Prior to surgery, each animal is examined by a veterinarian and given a medication to make them groggy. They are then prepped for surgery and given a full anesthetic. Following surgery, the animals are closely monitored and sent home with additional pain medication. From start to finish, each animal is handled by three or four people. They get checked in around 7:30 a.m. and checked out for the trip home around 3 p.m.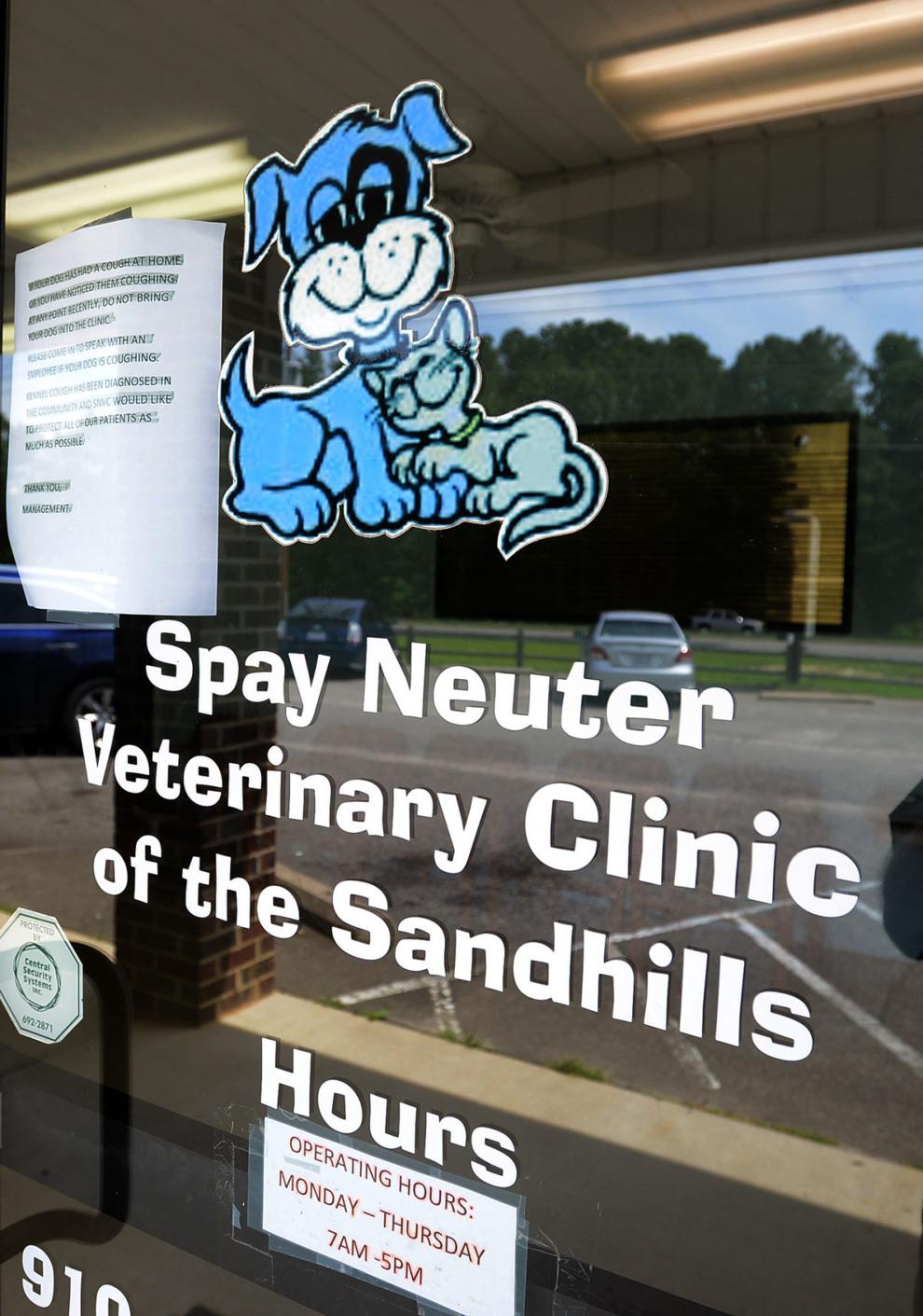 "Then the whole hospital is torn apart and cleaned up thoroughly before the next day," Eaton said.
For those looking to help out, the CAC will hold its annual "Oh The Places You'll Go" event in November and the foundation also coordinates a Spay It Forward program. In addition to other grant funding and fundraising, this program allows people to donate to a specific area rescue group, shelter or even a specific person that needs to have their animal spayed or neutered at the clinic.
Also in June, the clinic is celebrating a Happy Not-Fathers' Day promotion, with $5 off any cat or dog neutering fee.
For more information or to reach the Companion Animal Clinic Foundation (CAC) or the Spay Neuter Clinic, visit companionanimalclinic.org.